Festivals
Kaleidoscope 2018
The Go! Team, Ghostpoet and Mystery Jets also played sets at the first edition of the festival in Alexandra Park.
With Truck, Tramlines, and a ton of other countryside knees-ups taking place over this past weekend, you'd be forgiven for overlooking Kaleidoscope, a brand new one-day event sprawled across the picturesque grounds at North London's Alexandra Palace. In the glistening sunshine, what went down was, in no uncertain terms, an afternoon of sheer festival brilliance.
It's not just the baking afternoon trek up the South Terrace that has us seeing stars, as The Go! Team whip out their eclectic mix of brassy soul on the main stage. Warmed comfortably into festival spirits, the collective get hips shaking with classics like 2004's 'Ladyflash' and showcase their newest LP 'Semicircle' in a gospel bonanza chock-full of crashing cymbals and woozily diced-up samples.
A lap around the site finds all manner of goodies; inside the Palace comedy dad Mark Watson exercises his "Muswell Hill material" while the garden teems with family entertainment, artisan food stalls and huge, ornamental flags, creating a sort of metropolitan Latitude vibe – safe, comfortable and visually stunning, that is. That's not even mentioning the view: to the south, the city skyline stretches out lazily, while the brick and glass palace façade is just as gorgeous to the north.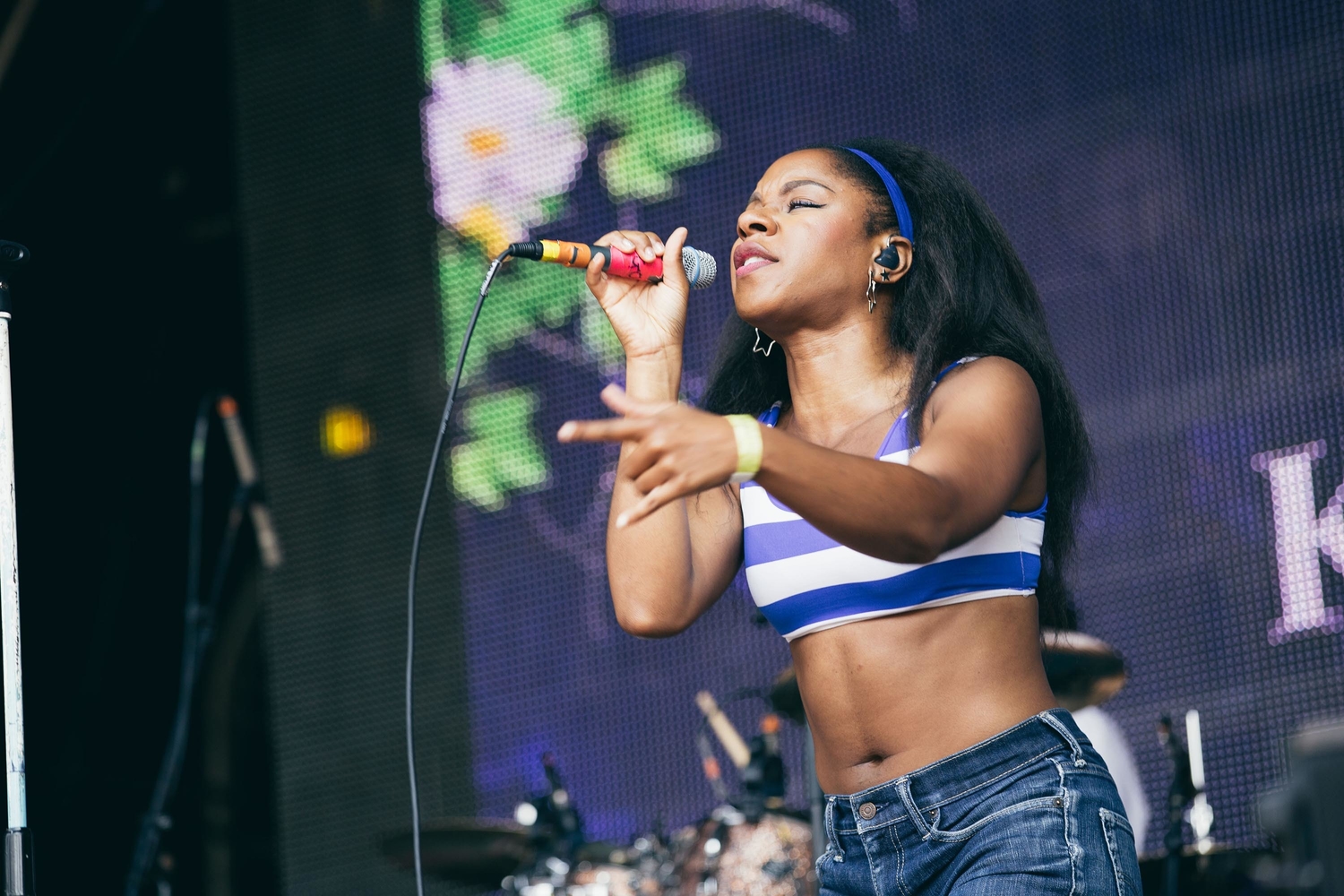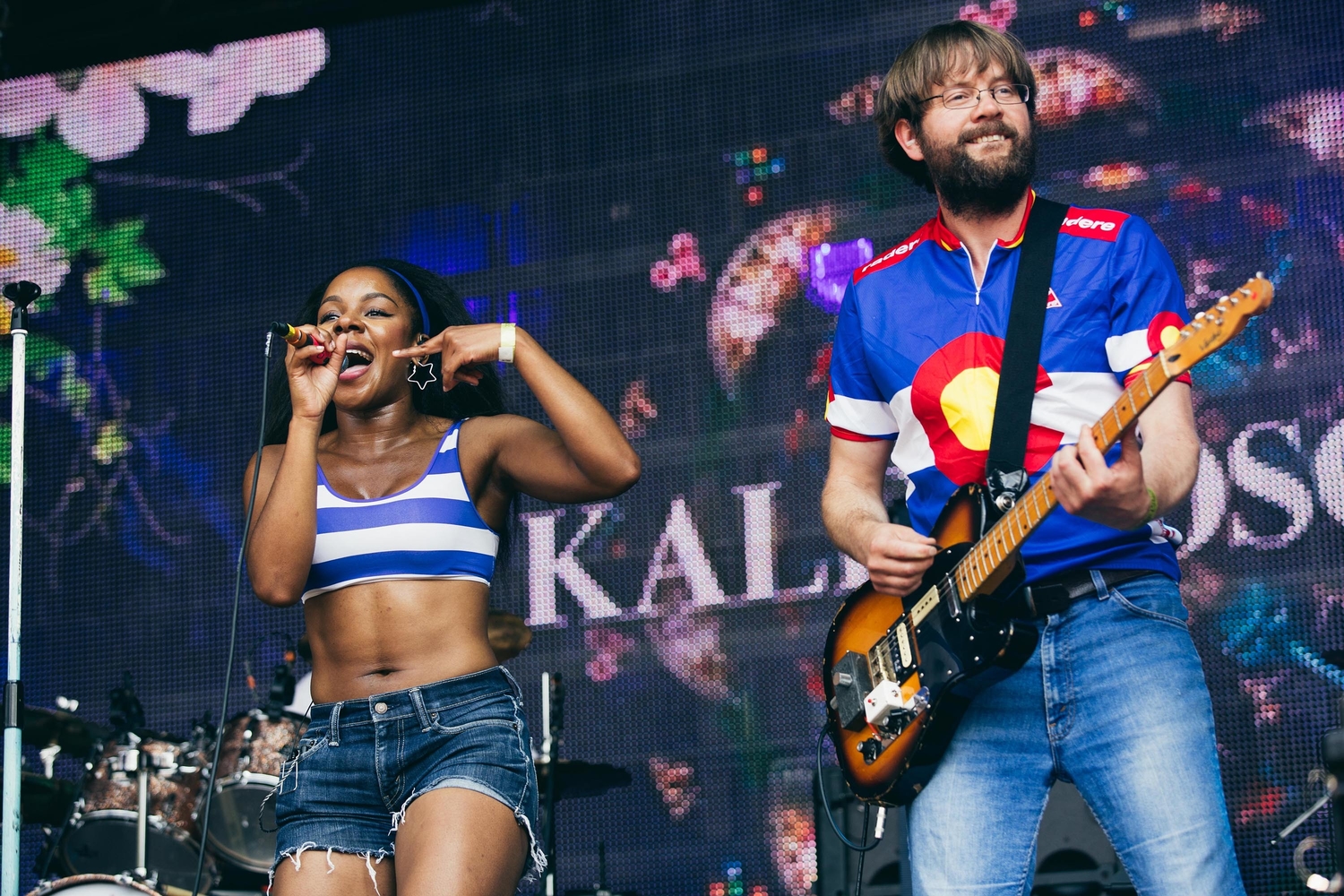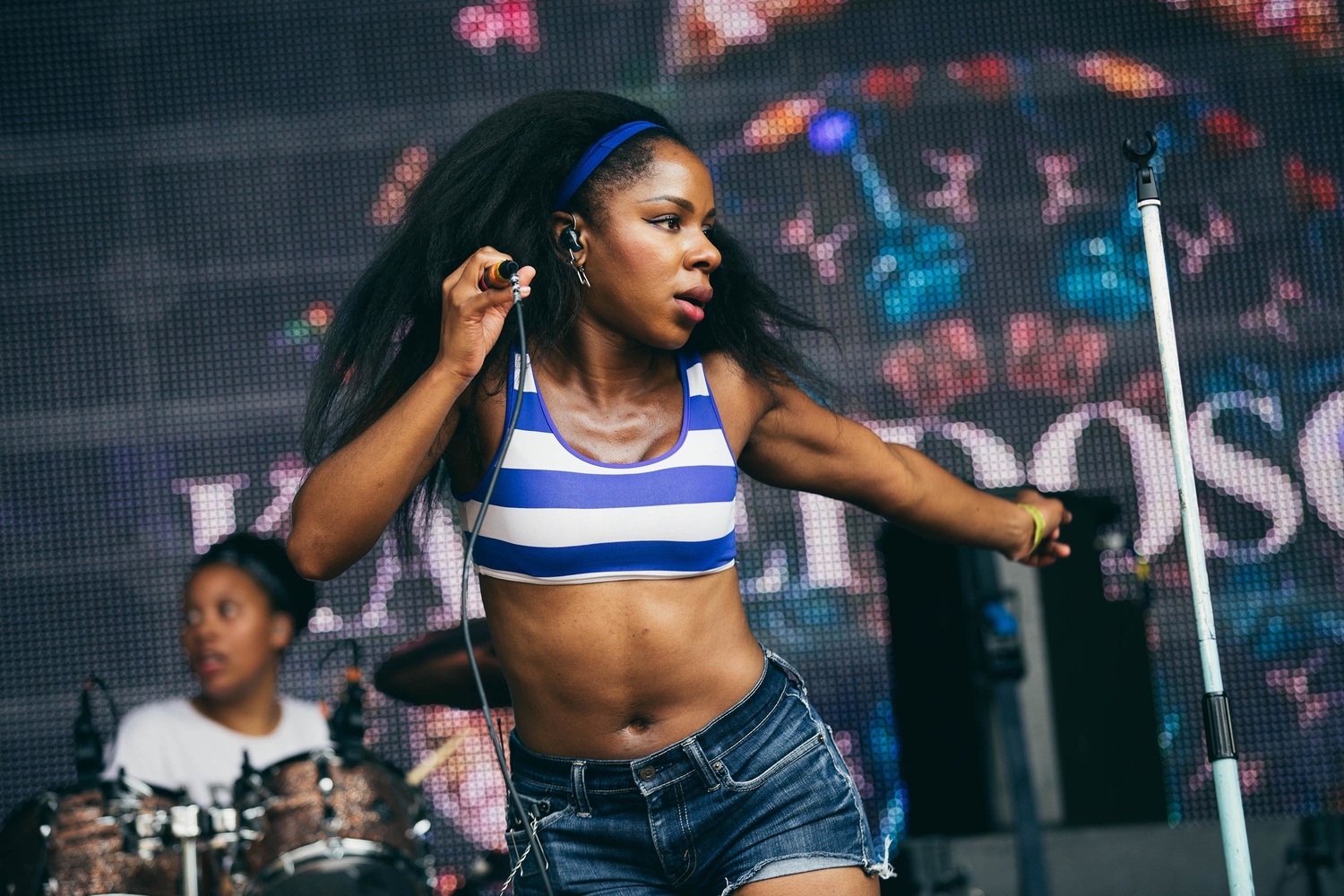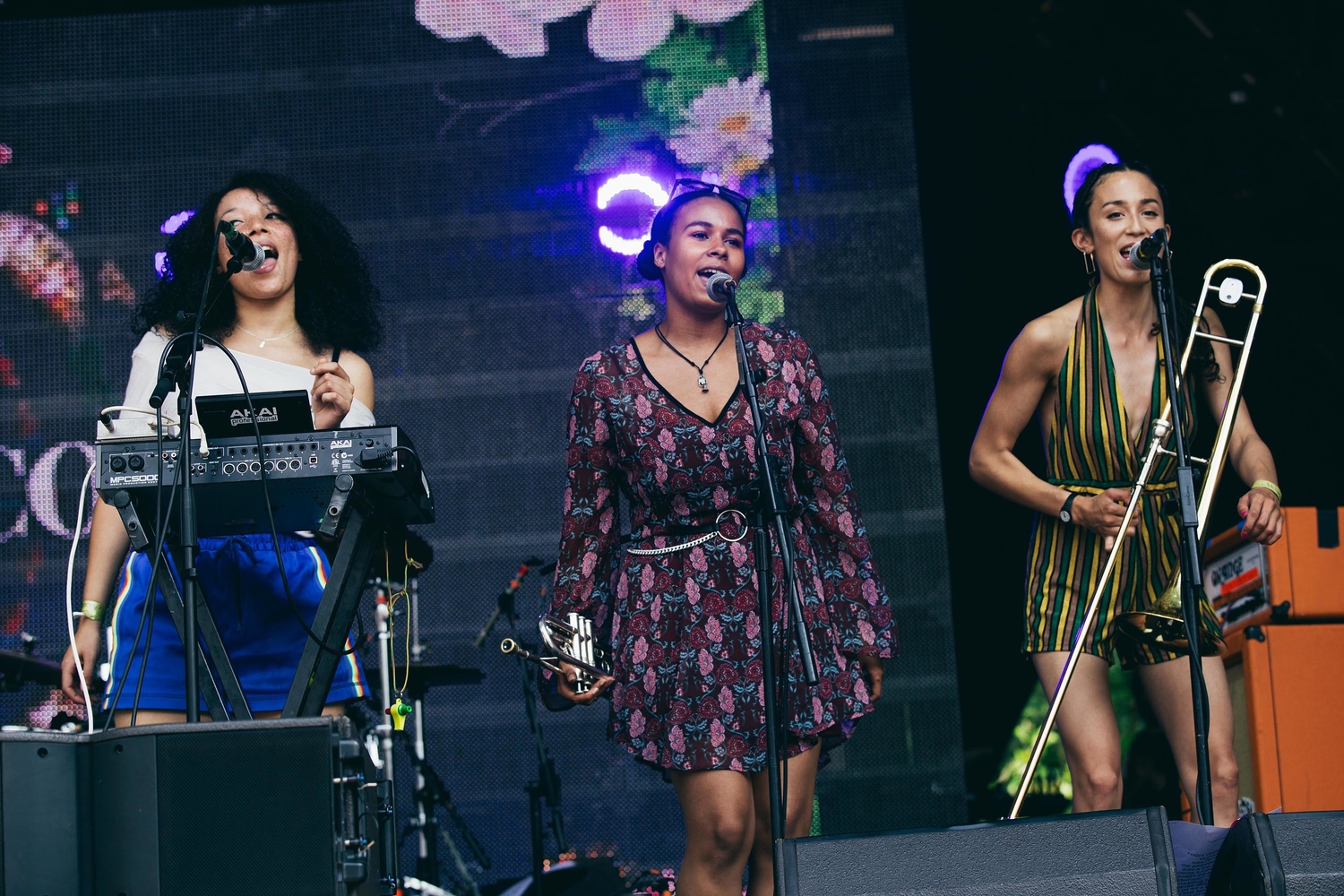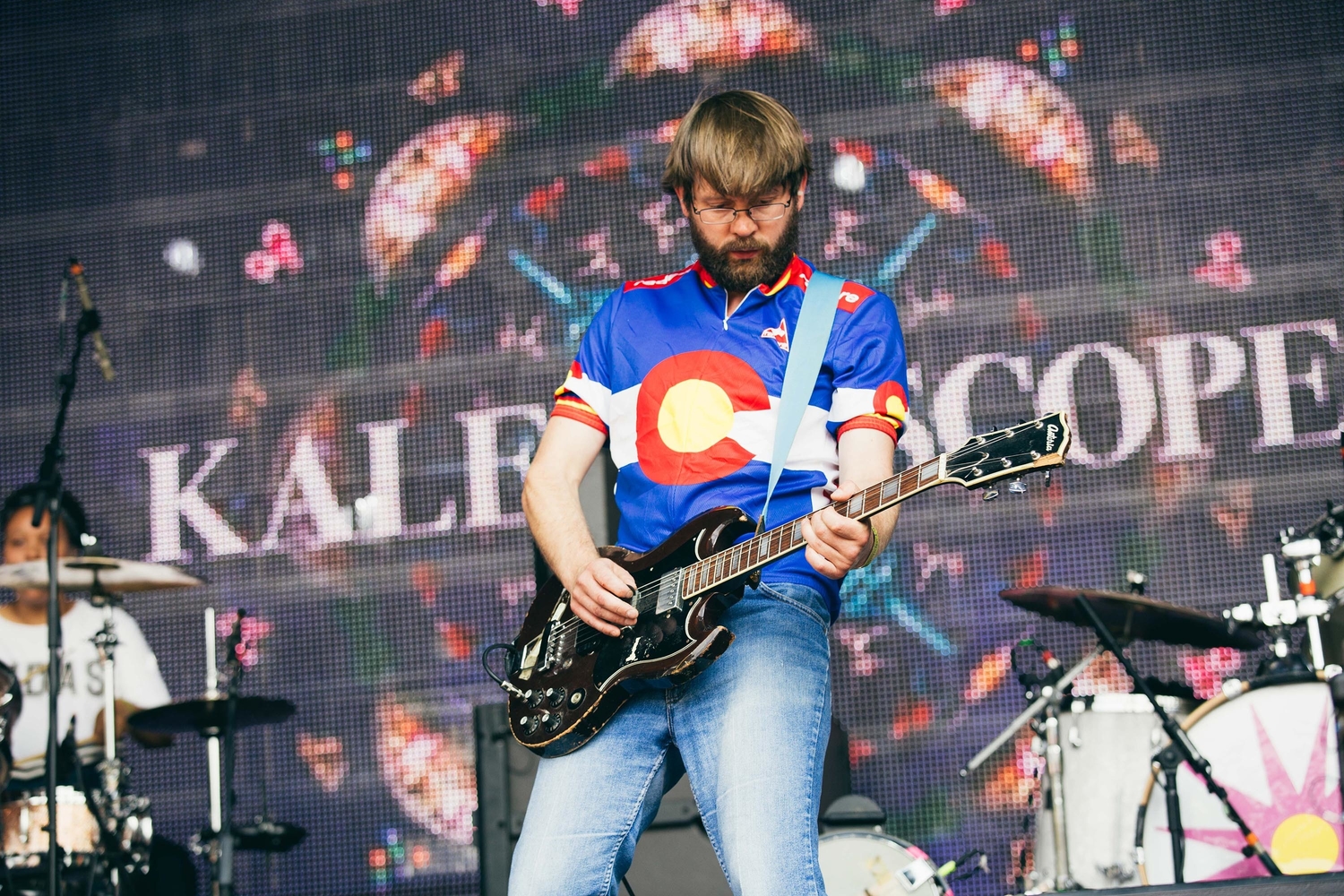 Next Mystery Jets arrive, a distorted monologue about space fading into 'Telomere''s scratchy intro. "Are you all shitfaced on Pimm's?" drawls a thoroughly sweaty Jack Flanagan (black boiler suits probs aren't the best summer stage outfits, mate) before the foursome "take it back" to 'Half In Love With Elizabeth', recently turned a decade old but never ceasing to get a crowd moving. "We put out an album a year ago...", starts frontman Blaine Harrison. "Two years ago!" corrects Will Rees, introducing a run of songs from 'Curve Of the Earth', including the astronomical 'Bubblegum', prompting further dancing, before 'Alice Springs' ends proceedings in a frenzy of strobes, proof if proof were needed that any afternoon can be improved with a dash of MJs.
Later Ghostpoet battles technical trouble but ultimately comes out on top. In a black suit and shades, and joined by an equally slick four piece band, his rumbling sound evolves into a full-on movement of nature as gloomy cloud draws in. The set is heavy with cuts from last year's ambitious 'Dark Days + Canapés' album, the powerful and poignant 'Immigrant Boogie' a highlight, despite its sorely persisting relevance.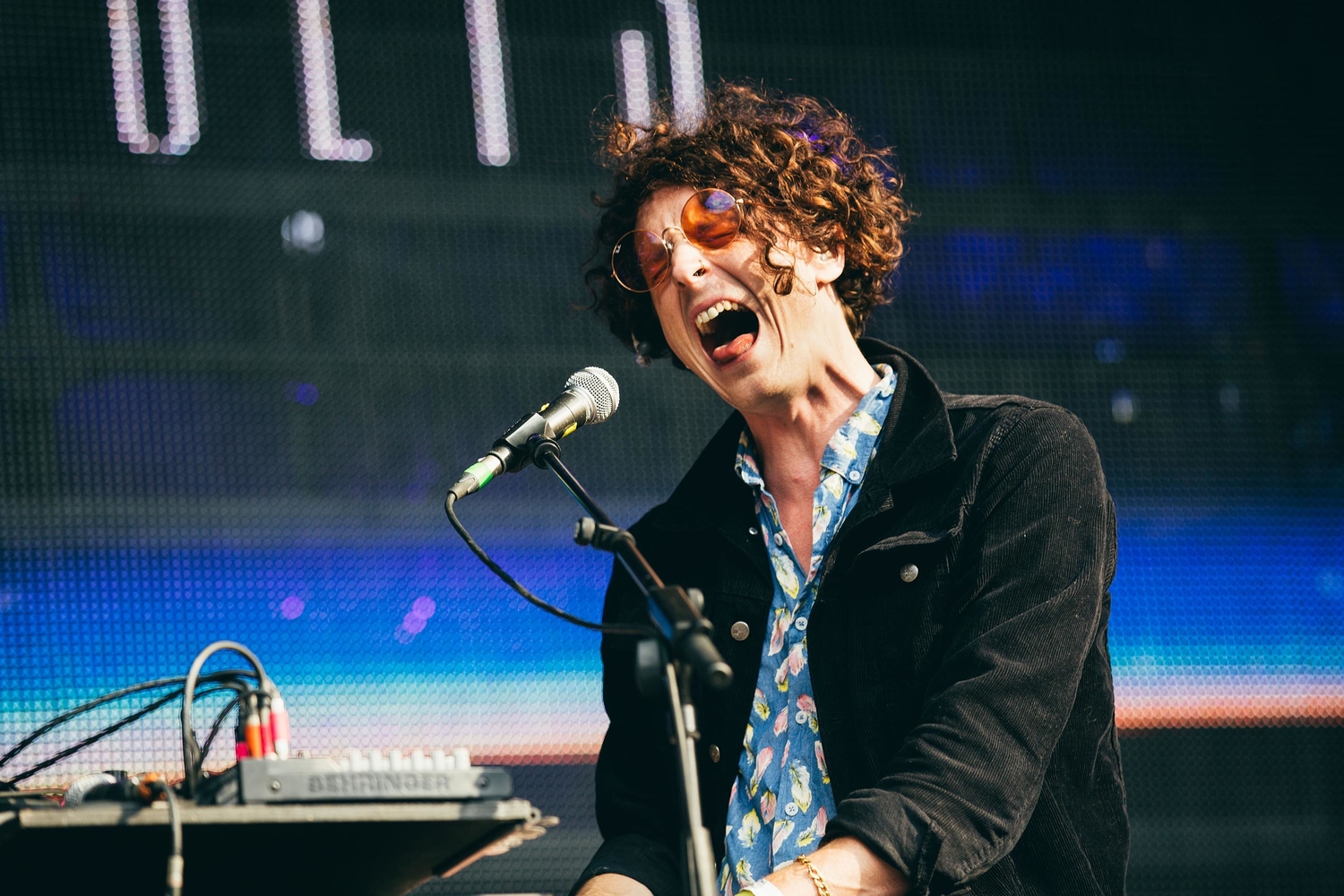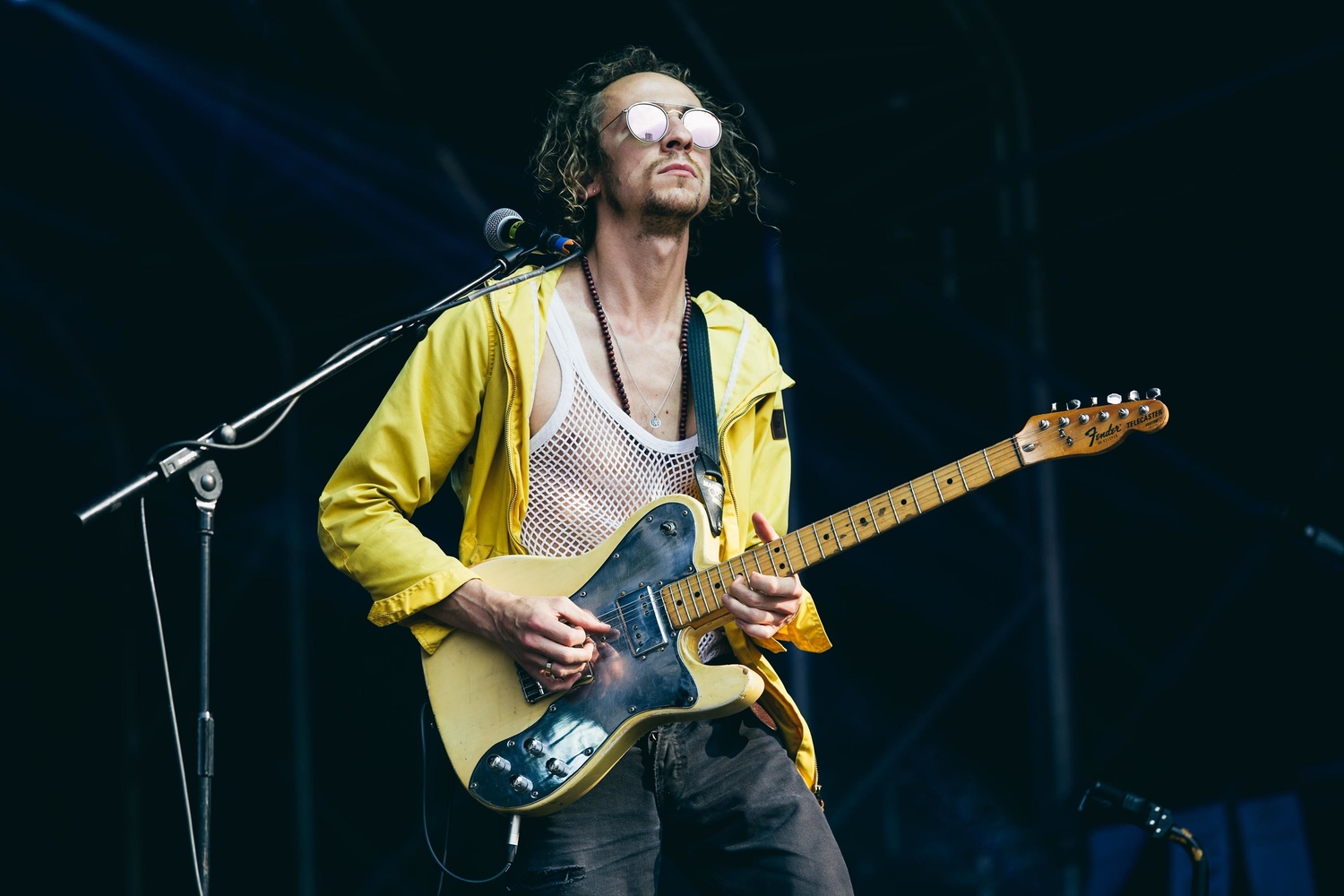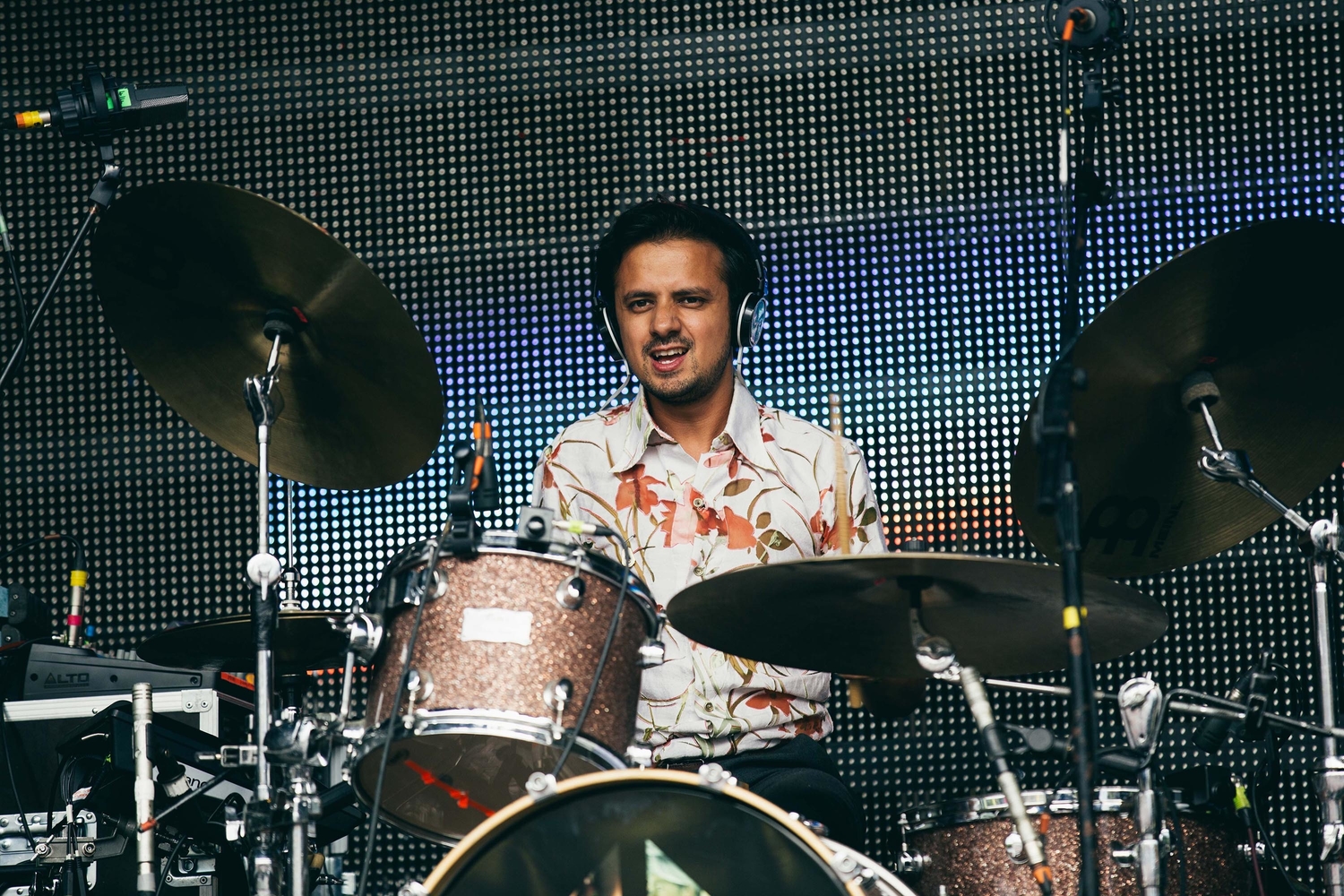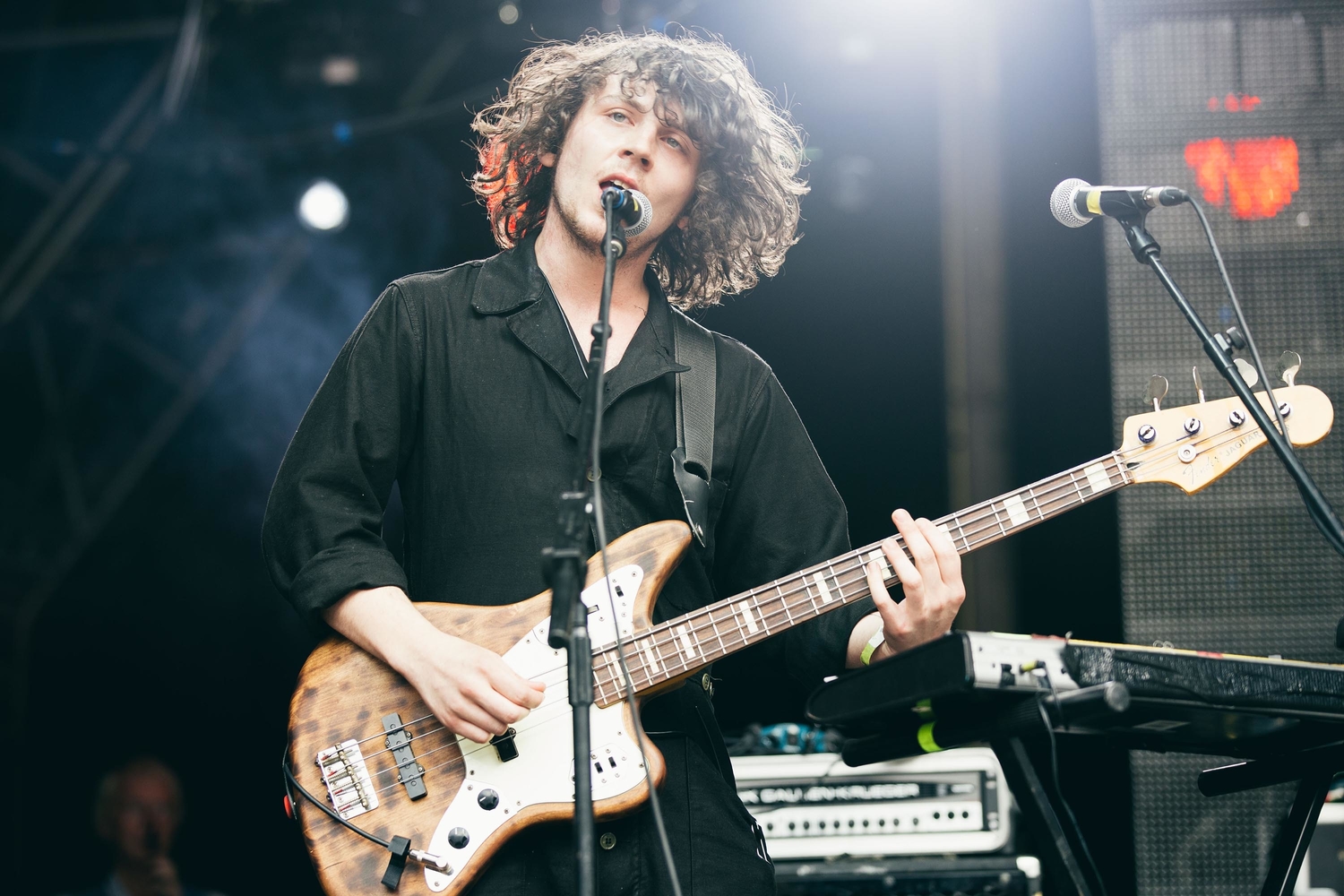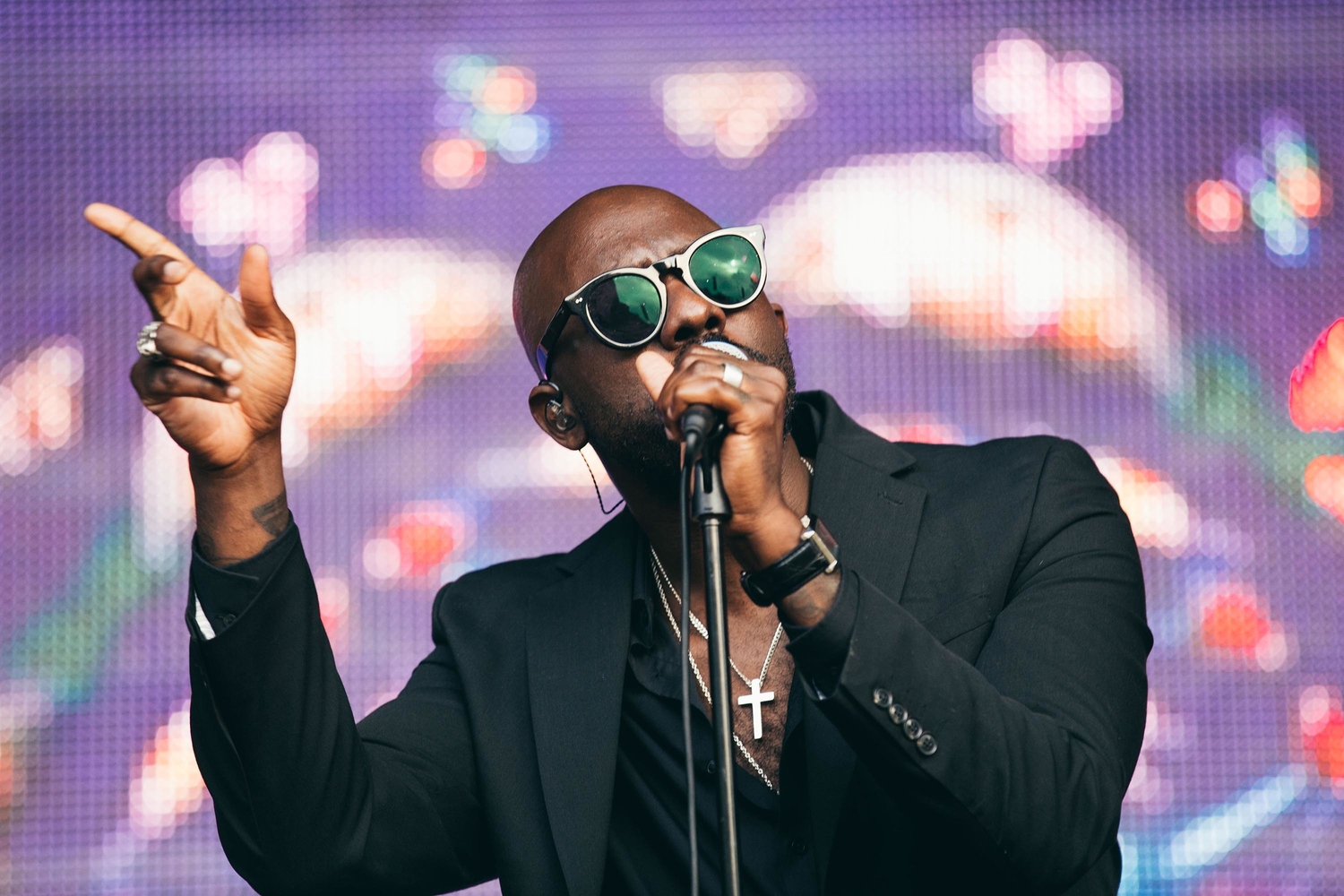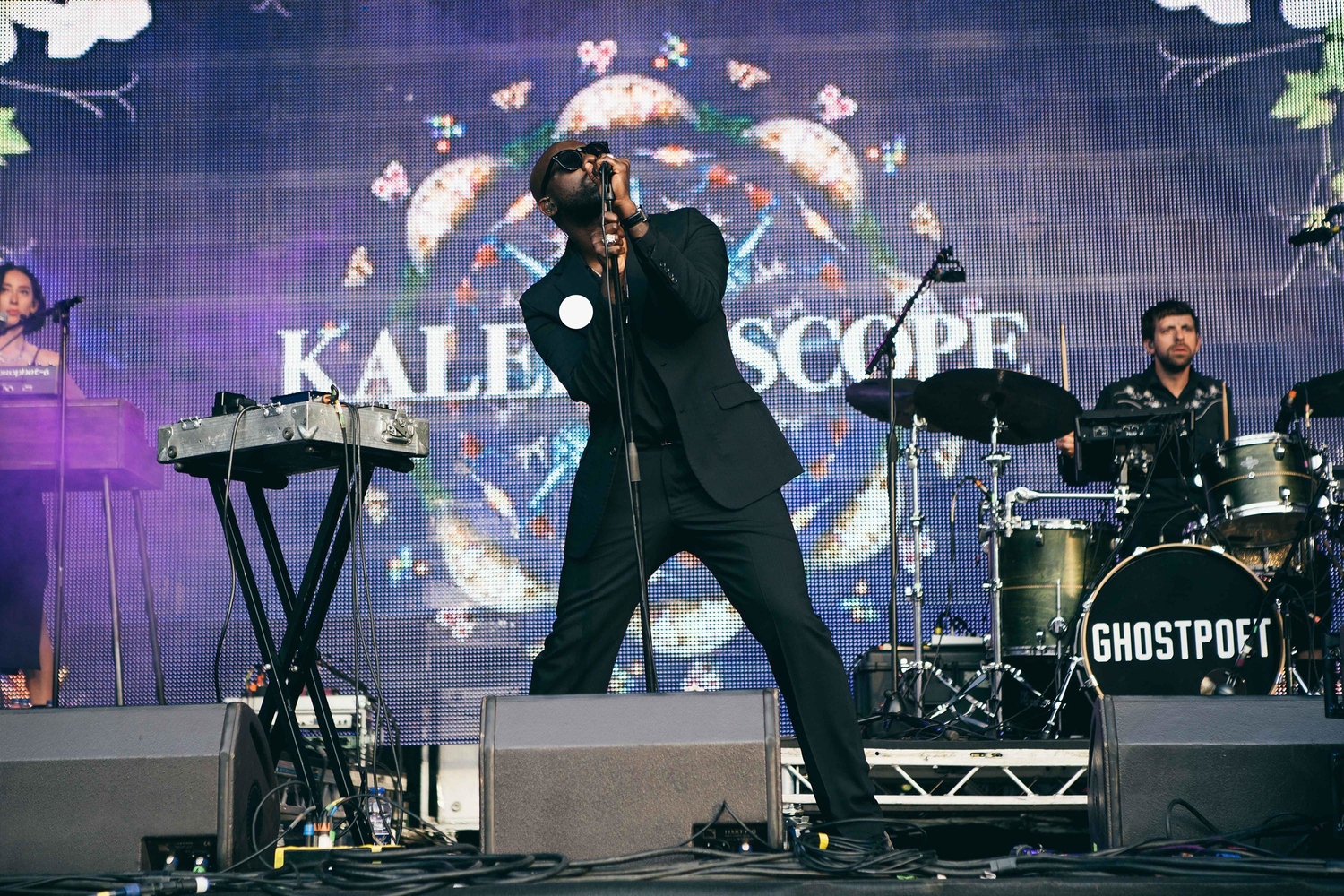 So. The Flaming Lips. Where to bloody start on a band whose opening number goes ham on confetti, balloons, and smoke machines like they're going out of fashion, and whose frontman dons buckles, an eye patch and his signature grey barnet like some kind of pornstar/scientist/space pirate. Lifting off with the exuberant 'Race For the Prize', there's no downtime in the 90 minutes that follow. 'FUCK YEAH KALEIDOSCOPE', read the metallic balloon letters Wayne Coyne holds proudly aloft, promptly torn to pieces when he dives off stage and into the front rows for a rendition of 'Yoshimi Battles the Pink Robots, Pt. 1'. Said pink robot appears in the form of an enormous inflatable, joining the two huge mushrooms which flank the stage. Ten minutes in and the spectacle's worth the ticket price already.
The show only gets madder. "I've got my thing!" Wayne gleefully announces, whipping another prop from his box of treats, a balloon cloak of sorts, before 'The Yeah Yeah Yeah Song'. He perches majestically on a pink plastic unicorn for 'There Should Be Unicorns', trading it for a zorbing sphere during the band's customary cover of David Bowie's 'Space Oddity', a brave choice for any other act, but the neon troop are kings of the kind of psychedelic deliria required to carry it off.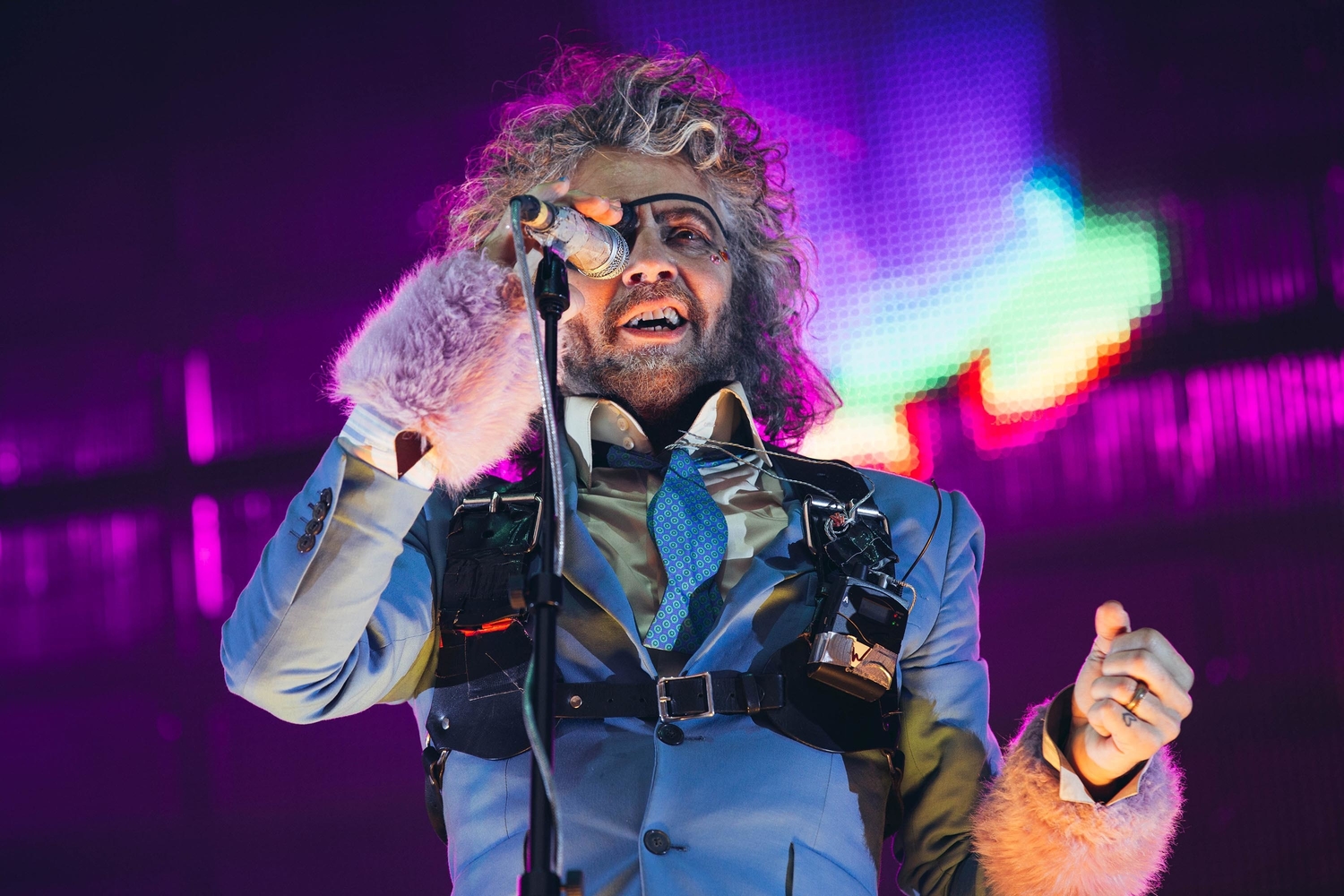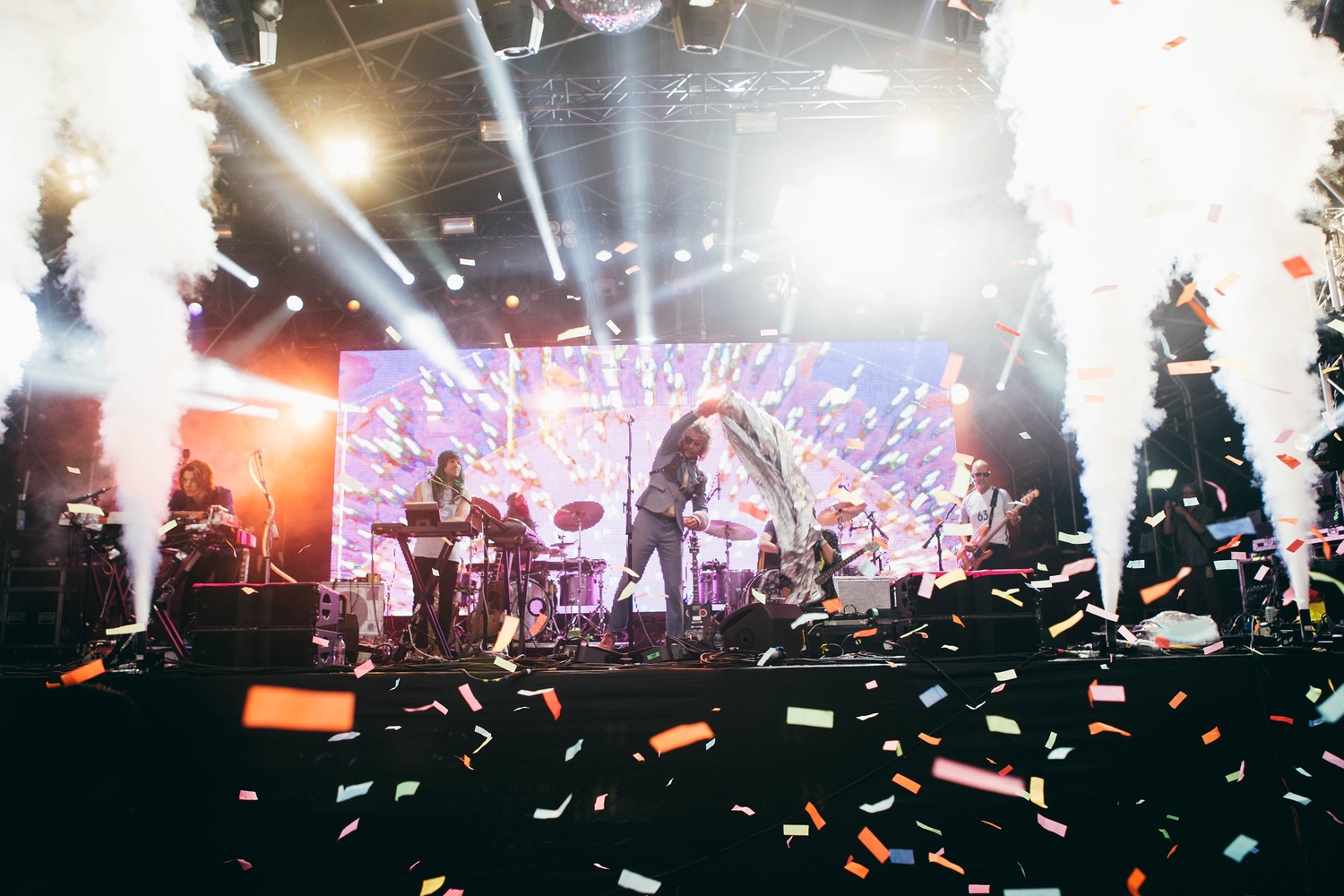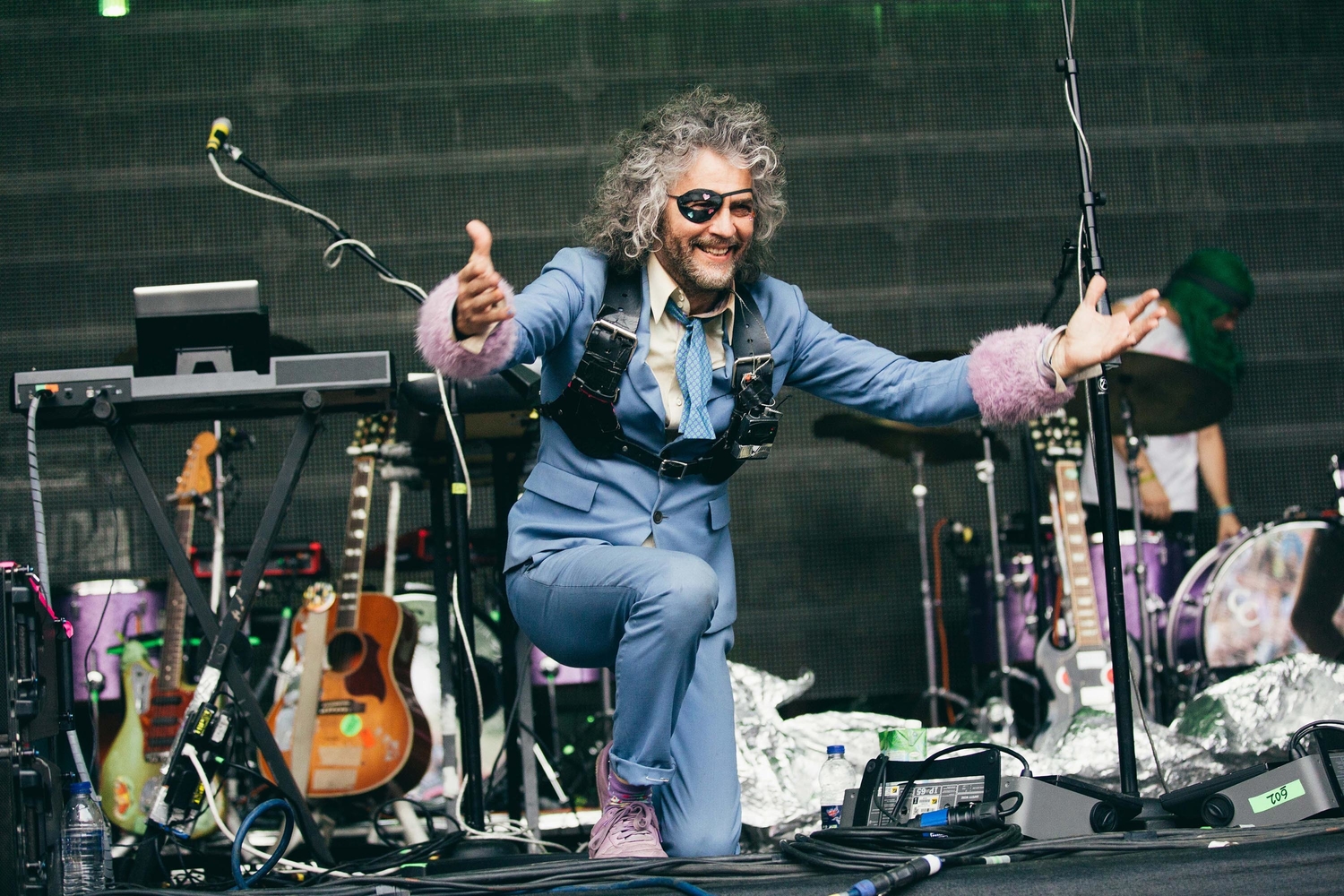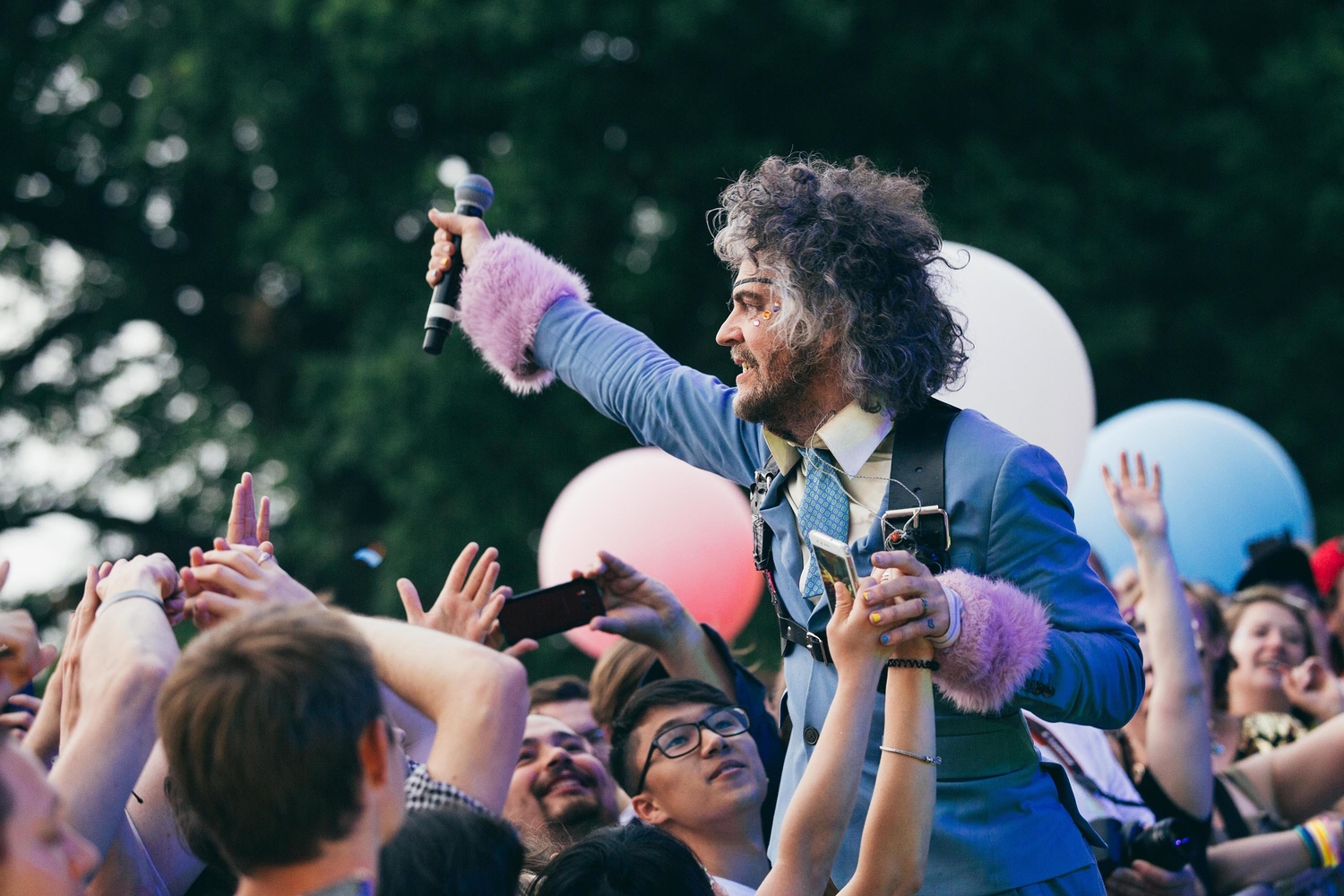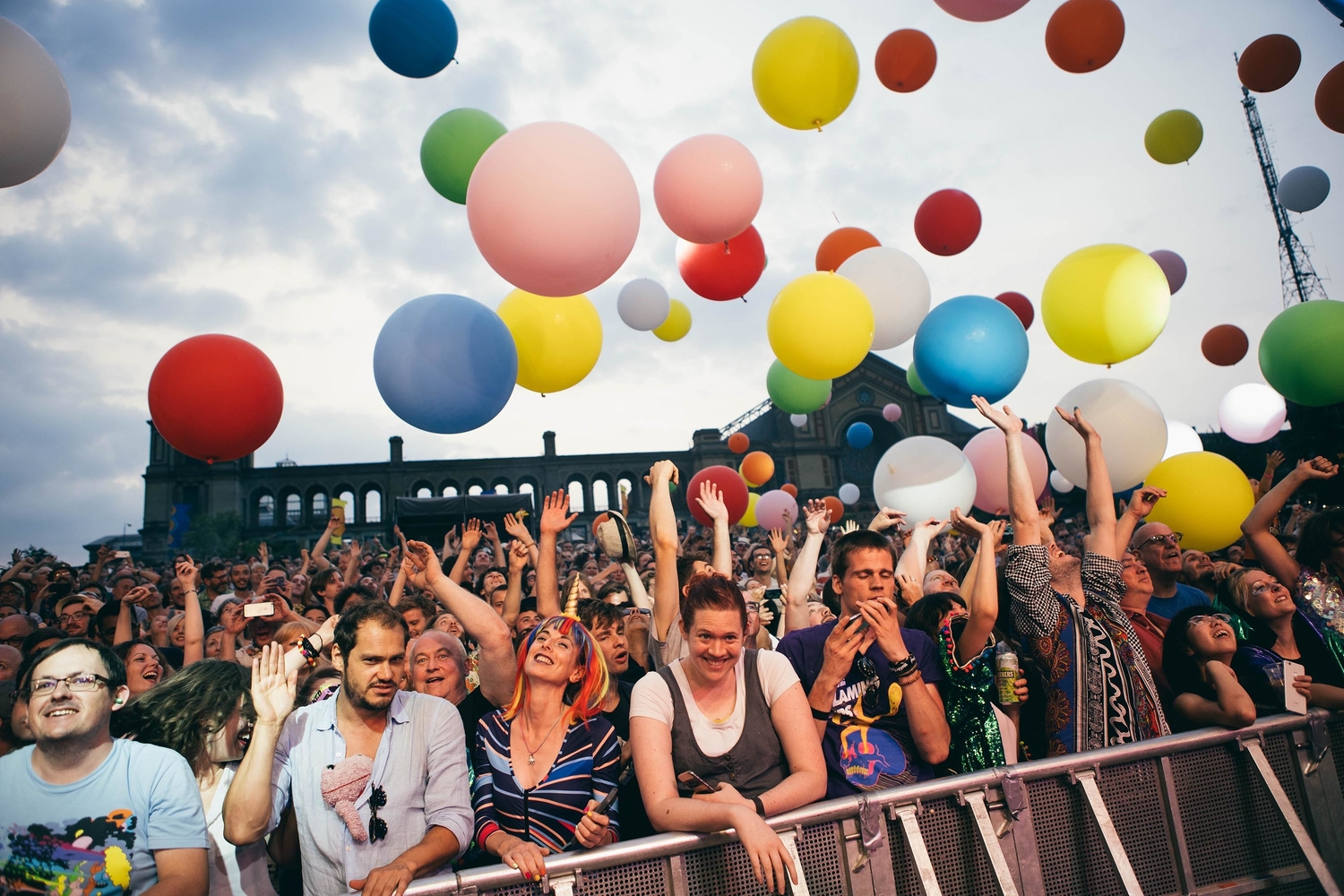 "You've gotta keep screaming..." Wayne implores, tossing up handfuls of confetti, leading the circus rabble onstage into a rousing rendition of the 1993 hit 'She Don't Use Jelly'. It becomes apparent that The Flaming Lips may just be a band, but they encapsulate a sensation, a meticulously-rehearsed experience 30 years in the making, designed to spread joy and colour through experimental, playful music. Even on 'The Castle', "the sad one", Wayne commands, "we want you to laugh and scream even fucking louder… be happy, enthusiastic, fucking out of your minds, okay?". The roadside posters on the journey here promised a "kaleidoscopic voyage through music and the arts", and as the sun dips below the horizon and the last confetti hits the grass, that's exactly what we get.
Read More
Featuring James Blake, Romy, Marika Hackman, yeule and more.