Festivals Mumford & Sons, Hyde Park, London
8th July 2016
It's a feat unlikely to go unrepeated.
Like the glorious sunshine, today's bill for the Mumford & Sons BST Hyde Park headline is a cracker, featuring everyone from Vampire Weekend's Baio to world-beaters Wolf Alice and returning indie heroes Mystery Jets.
By early evening, the site becomes like a buzzing Shoreditch street food market and the excitement reaches fever pitch as crowds arrive in droves to kiss goodbye to their working week.
Alabama Shakes pack a powerful punch with their distinctive brand of gospel-tinged blues-rock. Leaving 'Hold On' off the setlist, the focus is on 'Sound & Color', where frontwoman Brittany Howard does nothing to dispel those rumours that women are the better multi-taskers, teaming edgy guitar work with her huge husky vocals and on-stage personality.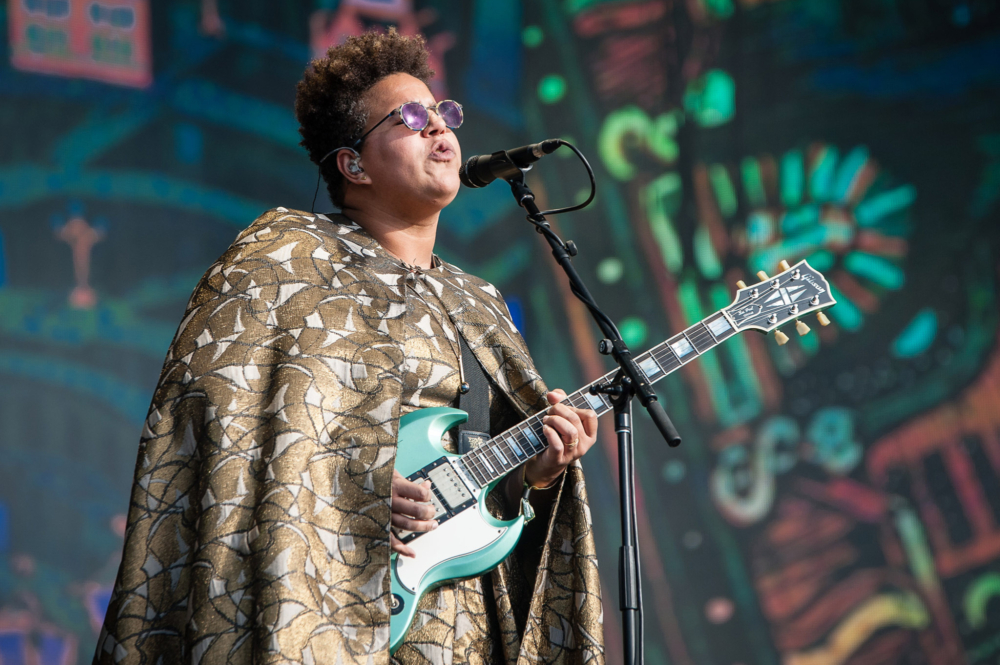 On the Barclaycard stage, Kurt Vile and the Violators play their second set of the day, a celebration of their last three albums and look as though they are enjoying the sun as much as their British fans. Kurt picking up the banjo for the folkish 'I'm An Outlaw' sparks an inevitable comment that "he must've borrowed that from Mumford & Sons" but is back to sounding like his downbeat self for a musically jaunty 'Pretty Pimpin''.
"We've come home, baby!" declares a delighted Marcus Mumford to a crowd of 60,000 fans.
For Mumford & Sons, the shift from banjo-wielding public schoolboys, donning tweed and waistcoats, to aspiring arena rock band is a risk that has worked in their favour. Opening the set with 'Snake Eyes' gets proceedings off to an emotionally-charged start and is swiftly followed by the big-hitting rustic couplet of 'Little Lion Man' and 'White Blank Page', during which the crowd is at its most jubilant.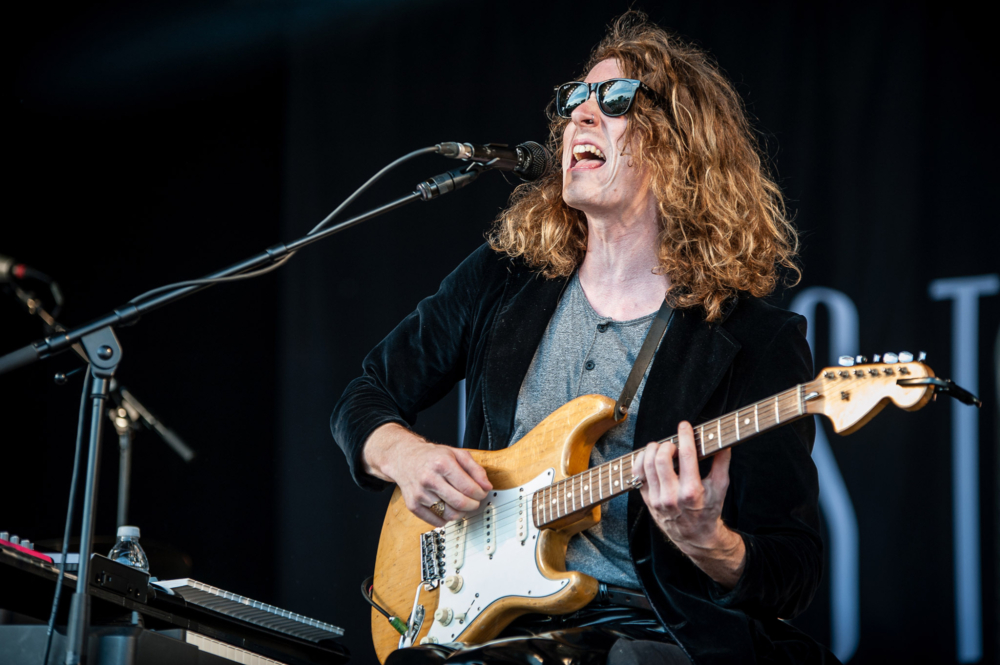 There's a definite lull when some fillers find themselves on the setlist over old favourites ('Roll Away Your Stone' and 'Winter Wind' are both glaring omissions). 'There Will Be Time', when 'Johannesburg' EP collaborator and Senegalese legend Baaba Maal, joins in ranks as the most captivating moment of the night, Marcus abandoning his guitar halfway through for a 'Fix You' style coda.
The folk chapter of the 'Mumford & Sons' tale is well-represented in their encore, where they take to a raised mini-stage behind the crowd and shine the spotlight on early songs 'Timshel' and 'Sister'. "Let's see if 60,000 people can stay quiet for this one" instructs Marcus as the band clambers around one microphone for their big 'O Brother Where Art Thou?' moment.
Keeping the crowd on their toes, back on the Great Oak stage, a video montage of London flashes across the screens as a tribute to the band's homecoming and last stop of their 15-month world tour. 'I Will Wait' and 'The Wolf' then come knocking, both fitting reminders of the band's different guises, cuing yearning, stomping, clapping and popping fireworks.
Marcus said of the band's latest incarnation "we are not purists… we want to do lots of different things once". Based on tonight's showcase, playing to 60,000 people at Hyde Park is a feat unlikely to go unrepeated.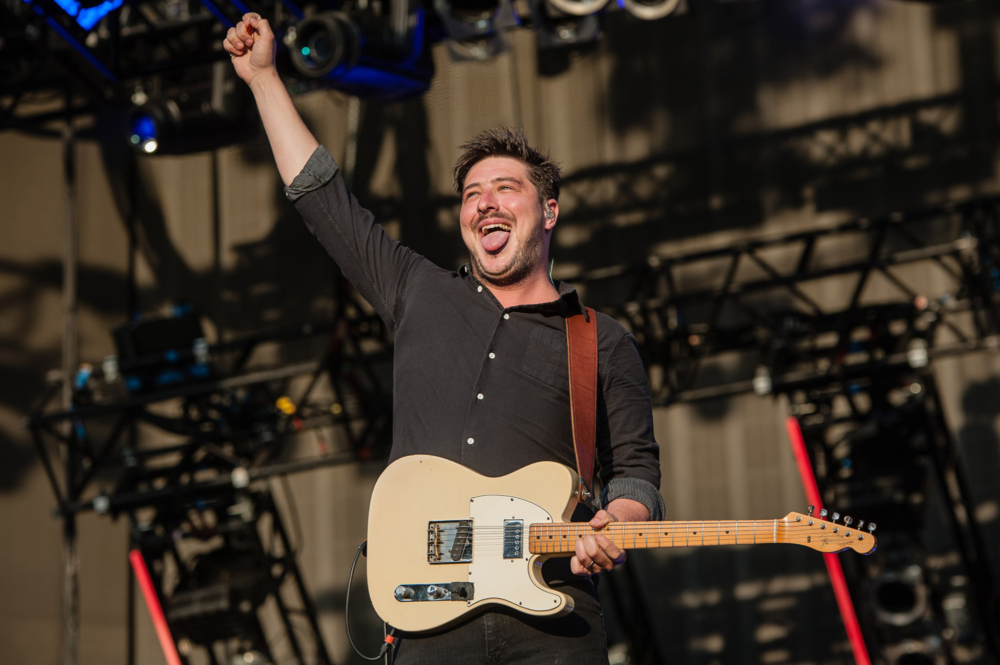 Photos: Robin Pope
Read More