Festivals Stormzy, Ashnikko and a surprise Frank Carter & The Rattlesnakes shine as Reading returns
27th August 2021
Declan McKenna, Sports Team and AJ Tracey also impress on the festival's first day.
"Let's never let live music disappear again, shall we!"
Demob Happy are opening up Reading's Main Stage East - just one of this year's two massive outdoor stages, the noise ping-ponging across the arena all day. Their crowd grows slowly but consistently. The deliciously bassy sound fills the whole arena and enchants the hordes in, reaching a slow-and-steady fever pitch towards the end of the set with 'Mother Machine' and 'Be Your Man'. And for anyone still sleepy - never fear, as Demob's witchily-clad backing singers set a fine example with their moves, almost as magnetic as the band themselves.
After the Brighton-based trio step straight out of the '70s, it's clear that despite the shifting demographic of the festival, Reading is still home to rockstars. And as we head over to test out a somewhat downsized Pit stage, Bad Nerves continue to prove that rock'n'roll is alive and kicking on Richfield Avenue: the pits themselves have definitely not shrunk. Frontman Bobby Nerves looks every bit the rockstar and command the crowd as such – sunglasses on, letting the tunes do the talking.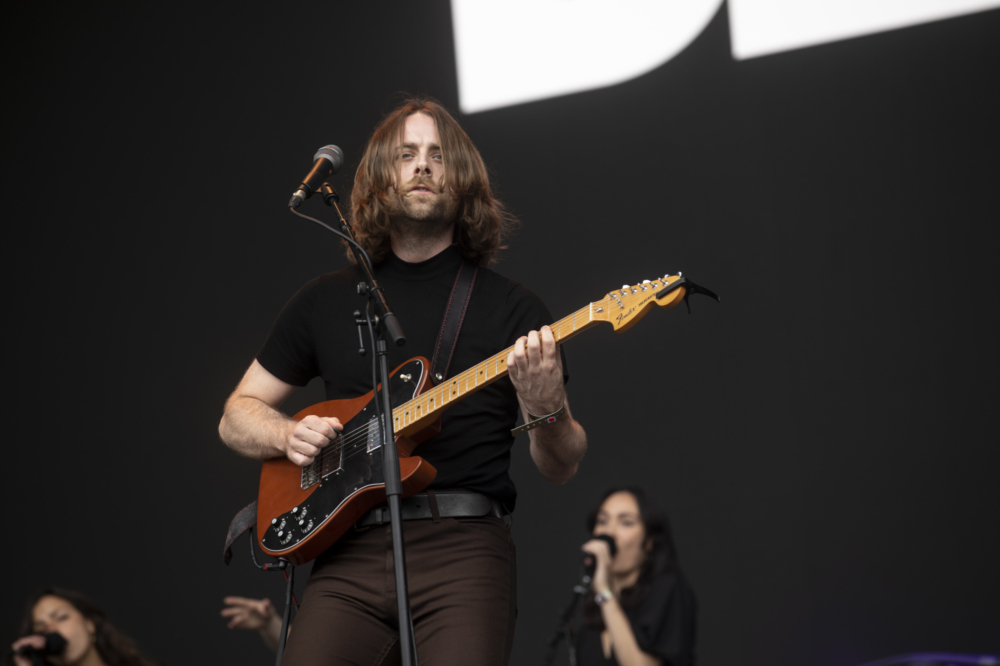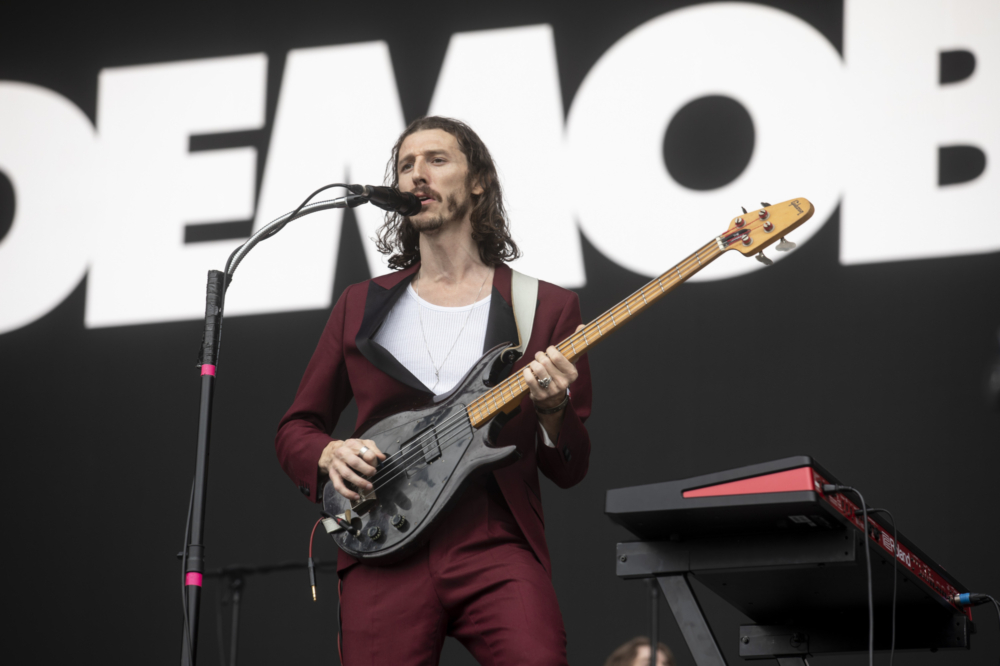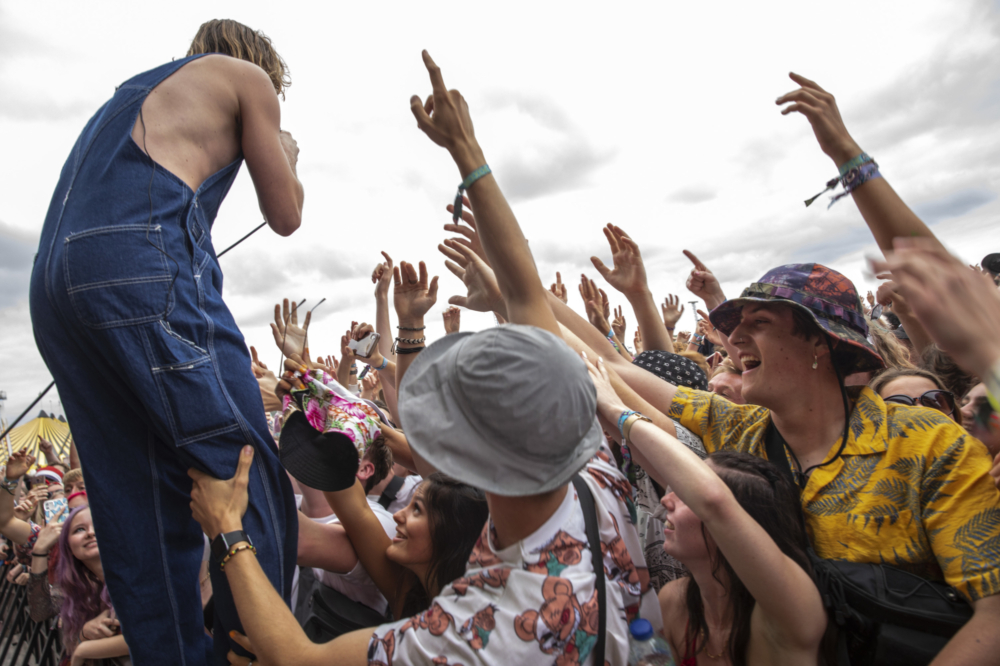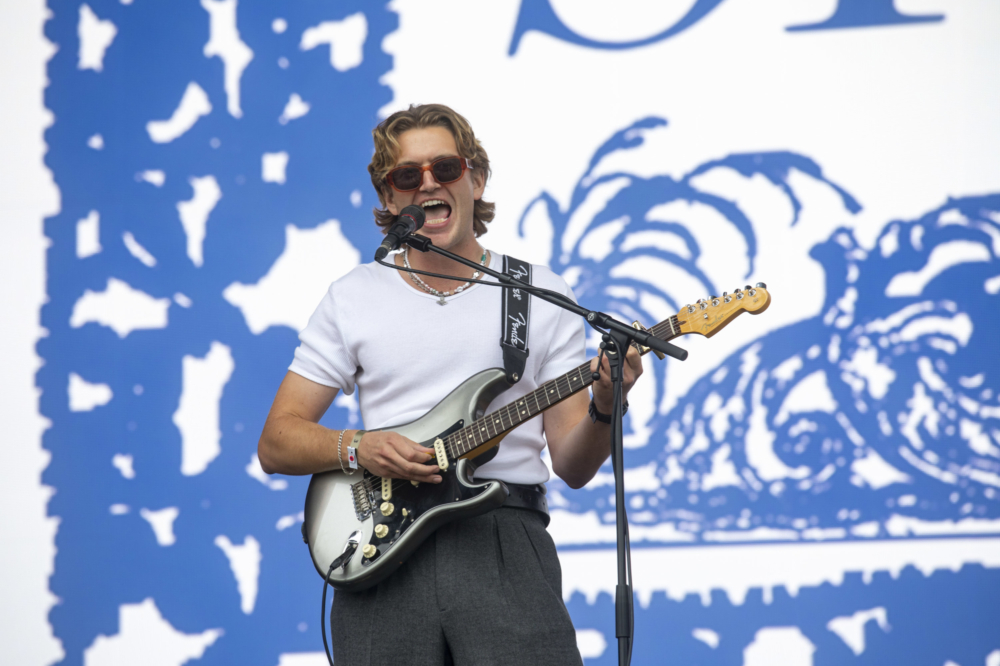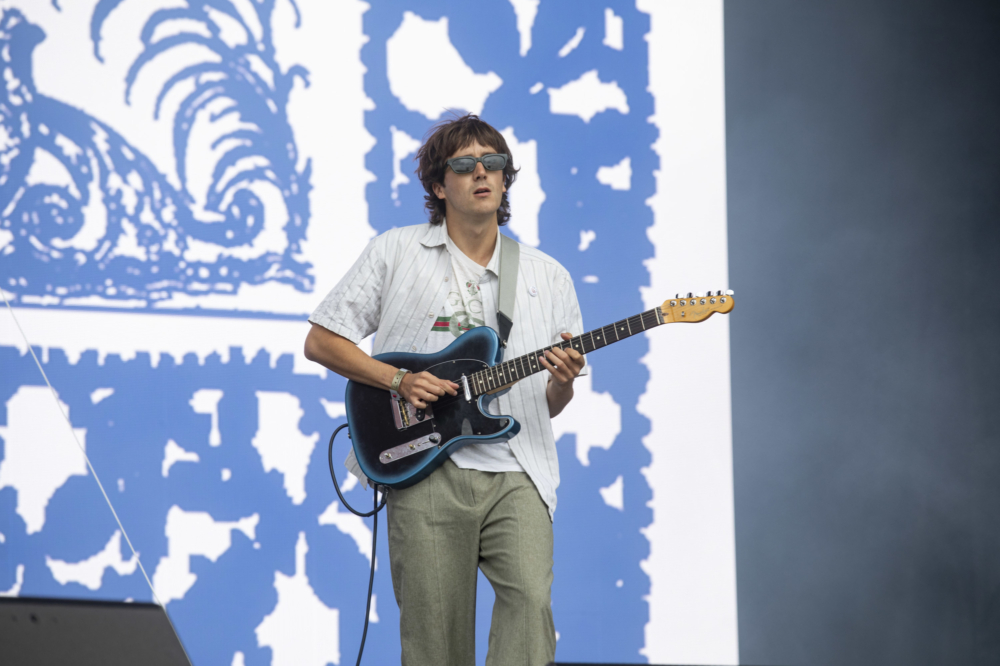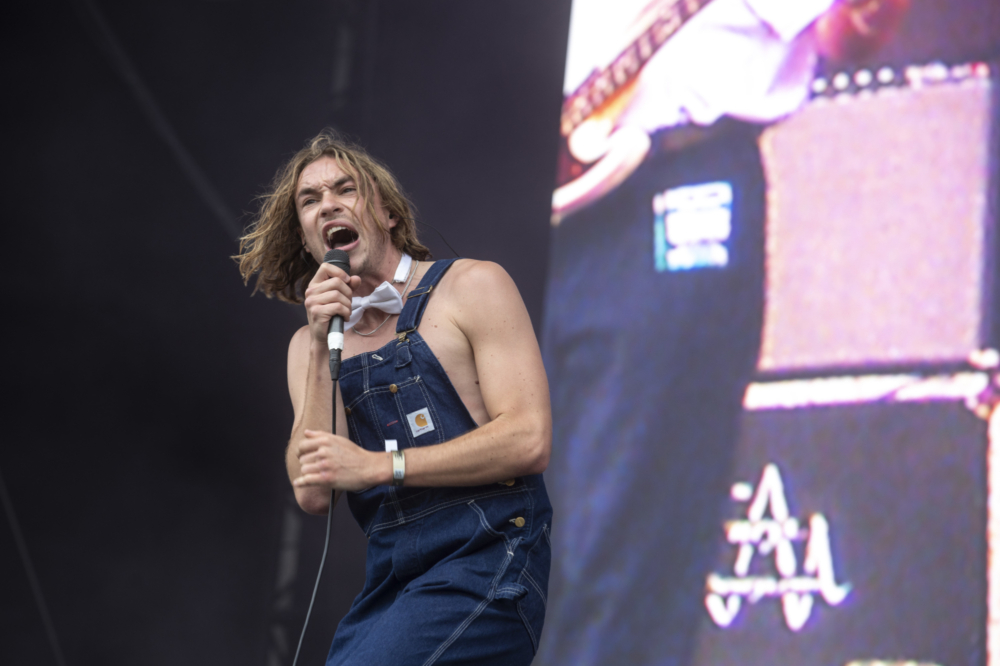 It's still never quite possible to tell whether or not Sports Team take themselves entirely seriously or not - and as they strut onto Main Stage West, underneath a miniature blimp emblazoned with their band name and phone number, today is no exception. Disconcertingly magnetic and right where he belongs, bedecked in a big white bow-tie and dungarees like an indie-rock Luigi, Alex Rice, everybody. His coolly delivered talk-singing, that characterises the tongue-firmly-in-cheek swagger of Sports Team's discography, are thrown away as if they're ad libs, but the choruses are received as anthems. The crowd riot even more enthusiastically to new cuts from last year's 'Deep Down Happy' than old classics: proof Sports Team are a band victoriously coming into their own.

The crowd is practically bubbling back over at Main Stage East as Declan McKenna's set arrives – after over a year of marvelling at the sonic developments of 'Zeros', it's time to see it come to fruition. And as he glitters through his set, it feels like this is the era Declan has been waiting to step into the whole time - though, unsurprisingly, it's cuts from his debut ('Brazil', 'Why Do You Feel So Down') that get the most frenetic crowd reaction, the energy from the stage undoubtedly shines brightest in the newer cuts. 'Be An Astronaut', the slowest song on today's setlist, almost fizzles out despite its magnitude, but Declan pulls it back with a dizzying jazz-injected piano breakdown, conjuring a setlist highlight out of nowhere. And despite the crowd thinning considerably after 'Brazil', it's quality over quantity for closer 'British Bombs' as there's not one pair of feet on the ground, and every gleeful voice remaining joins in with every word.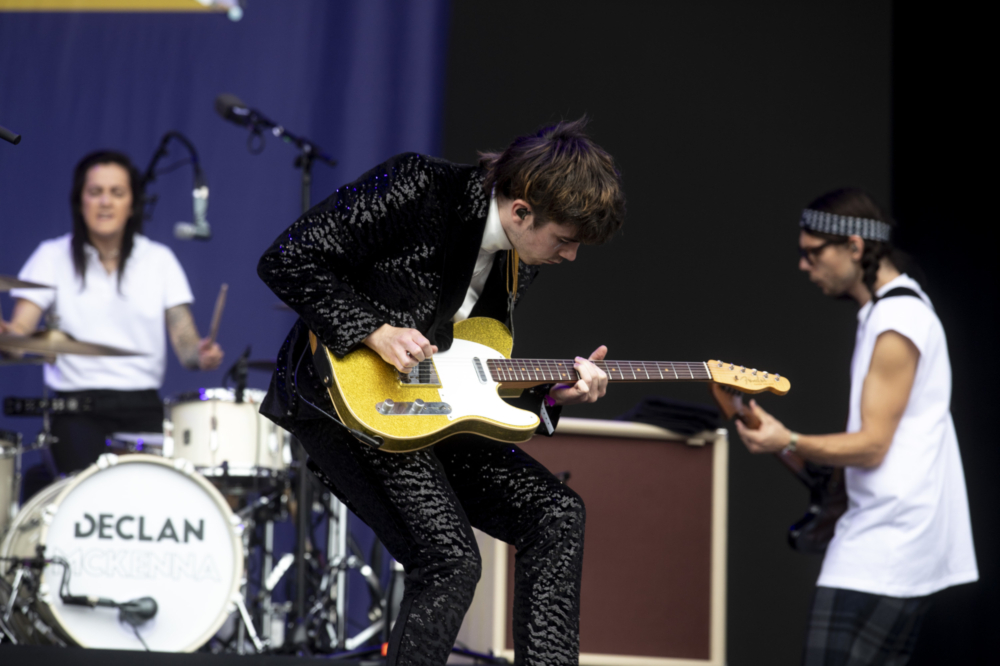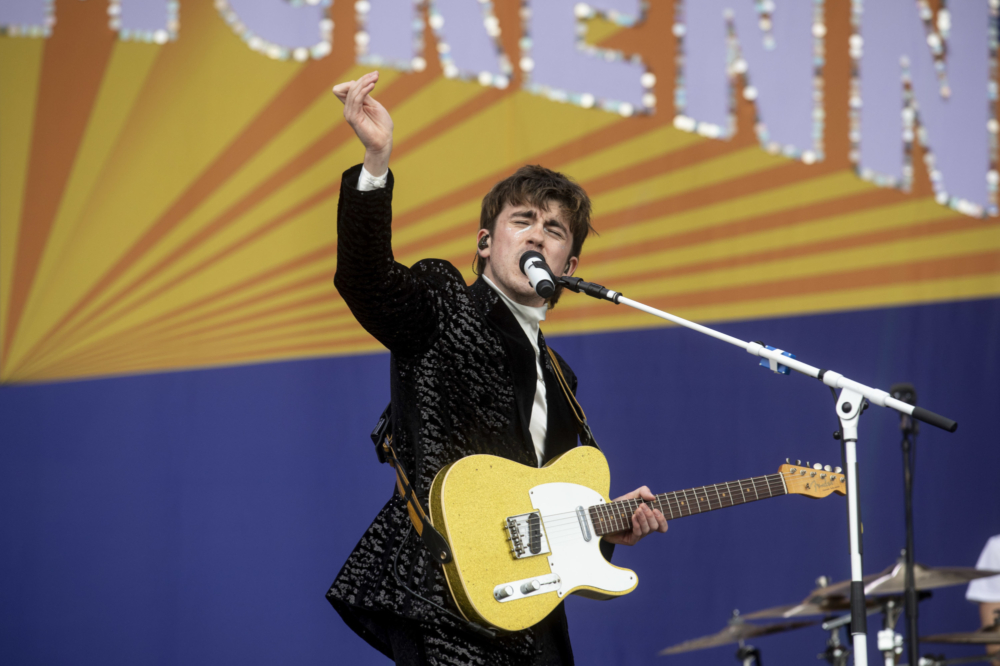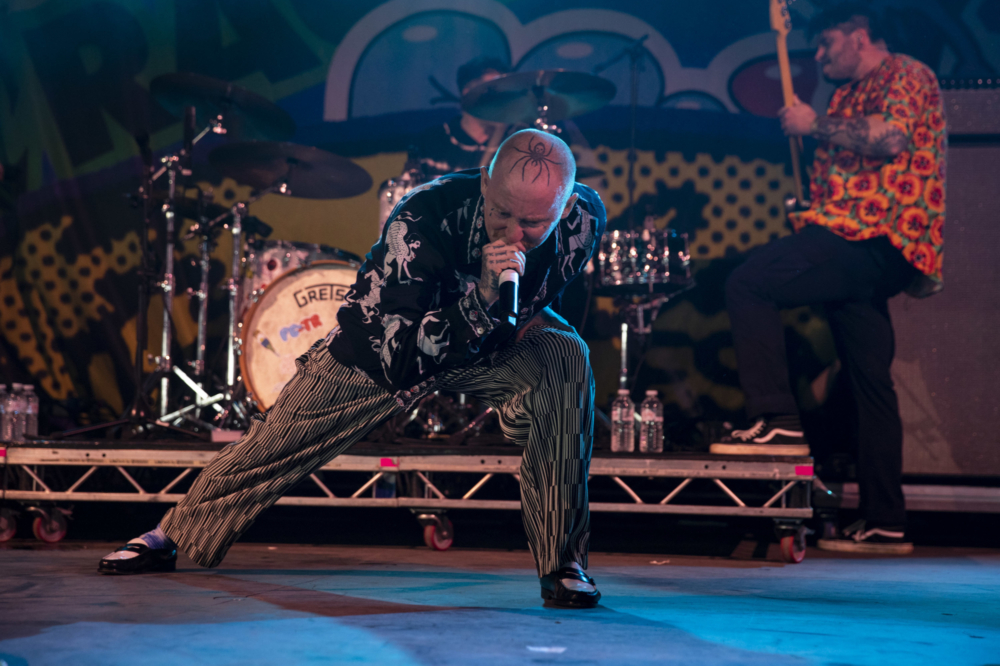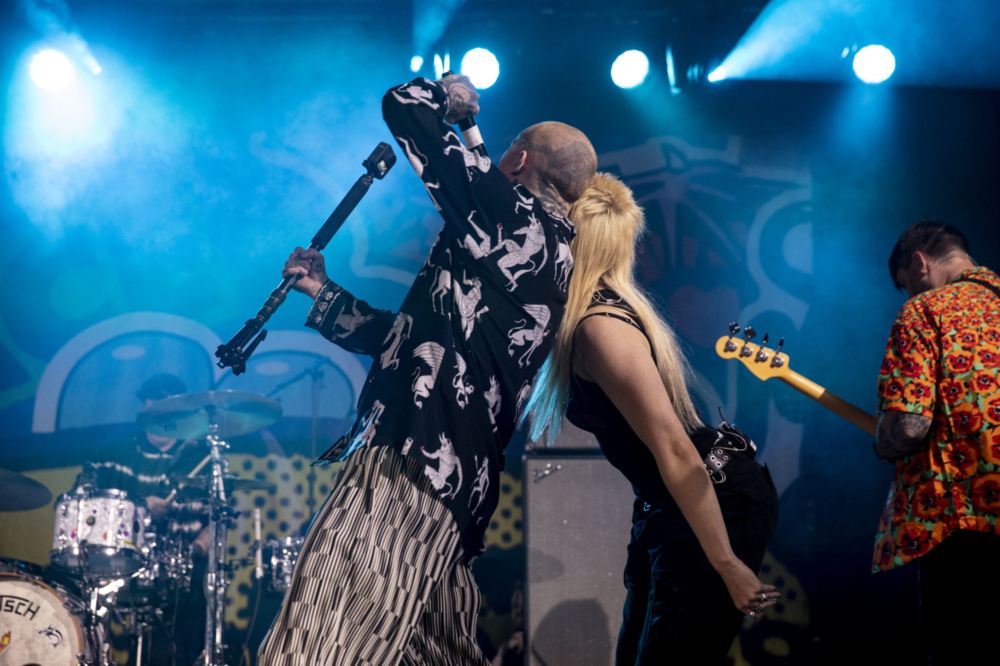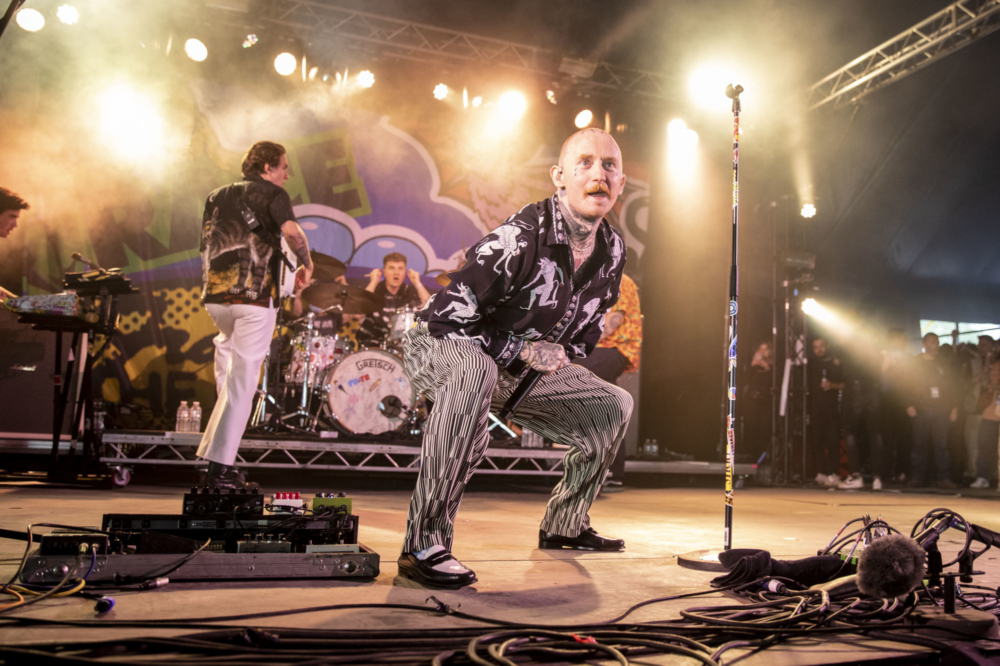 If it ain't broke, don't fix it: a good mentality from Reading & Leeds when it comes to its secret sets, because Frank Carter & The Rattlesnakes are a tried and tested win. They tore it up back in 2018 and, no surprises, they do again - with added ferocity from Cassyette and Lynks as well. Ever the enigmatic frontman, Frank spits and bellows every line with unwavering venom, and the crowd responds in kind. Twin mosh pits emerge and combine into one writhing beast - united in the fact that everyone there wishes the set was twice as long.

Not many people can pack a punch big enough to follow Frank Carter, but if anyone can, it's Nova Twins. The punk'n'bass breakthrough duo know how to make a lot of noise, and they do. Their command is effortless and their swagger is relentless as they blaze through tracks from last year's 'Who Are The Girls?', that have only seen the light of day once before (at June's Download Pilot). Every one goes down a treat, and Nova Twins have their mesmerising stage presence nailed too.

AJ Tracey pulled one of the biggest crowds of 2019's festival (after Billie Eilish, of course), and today's performance follows suit. Cuts from this year's 'Flu Game' blend effortlessly with the heavier-hitting classics, and prove AJ's consistency by actually beating out fan favourites to be setlist highlights – 'A Little More' is his penultimate tune, trumped only by 'Ladbroke Grove', and it's one of his slickest moments.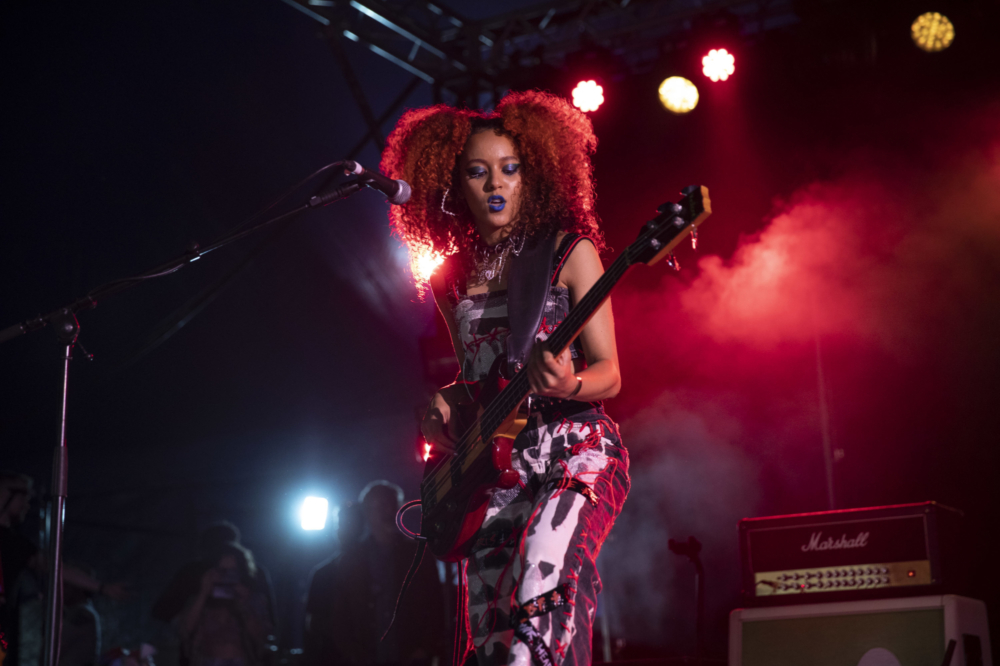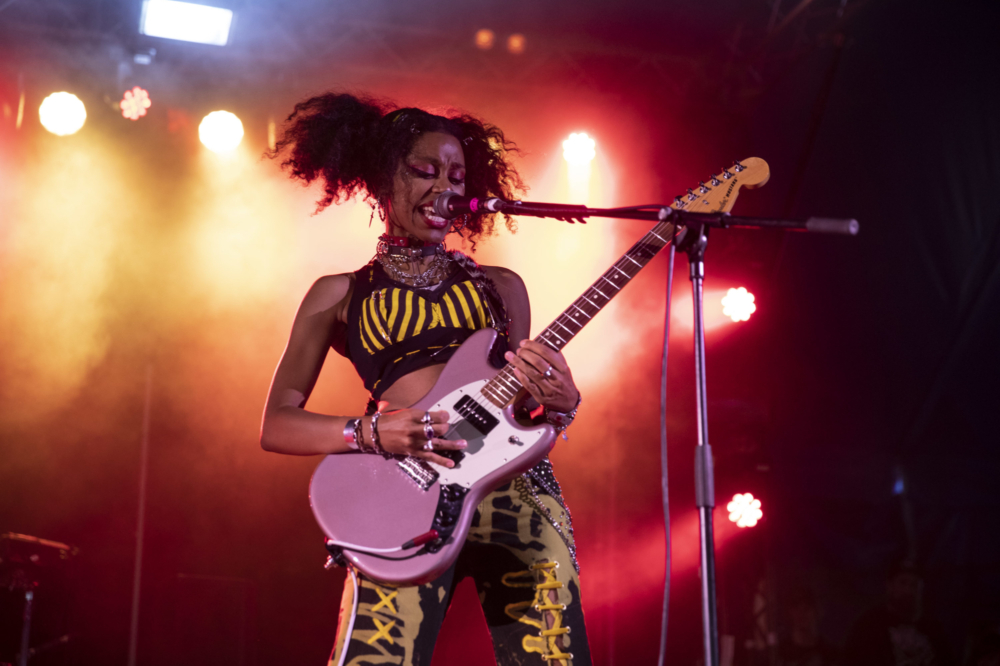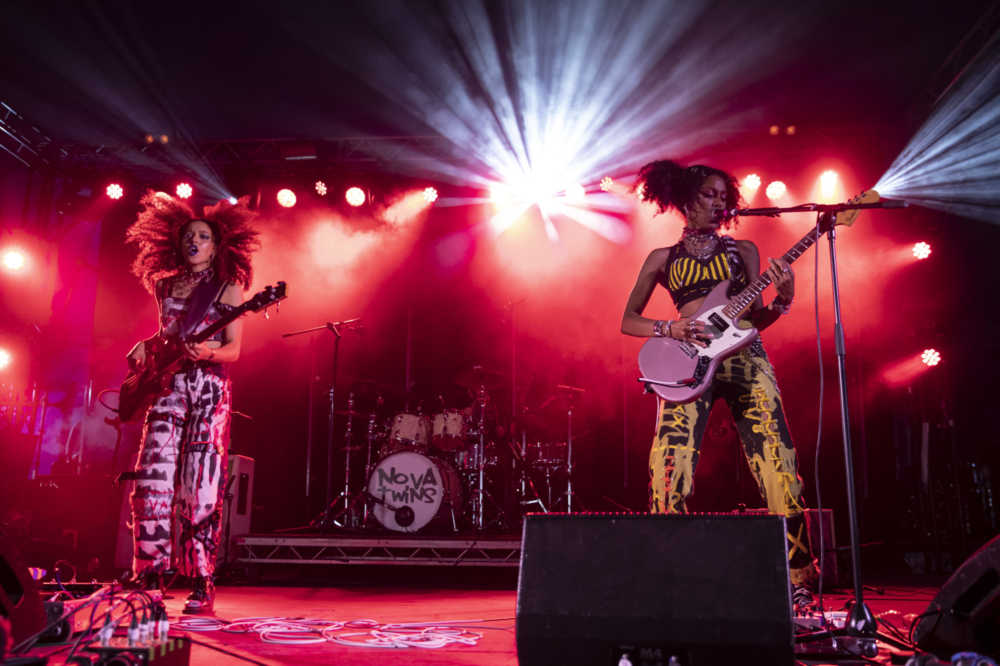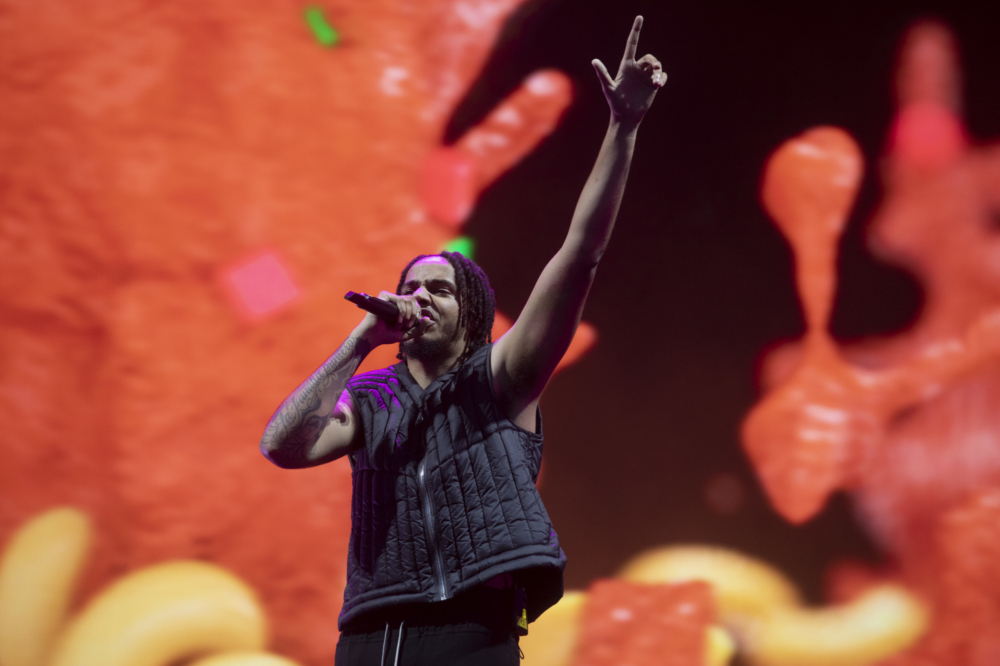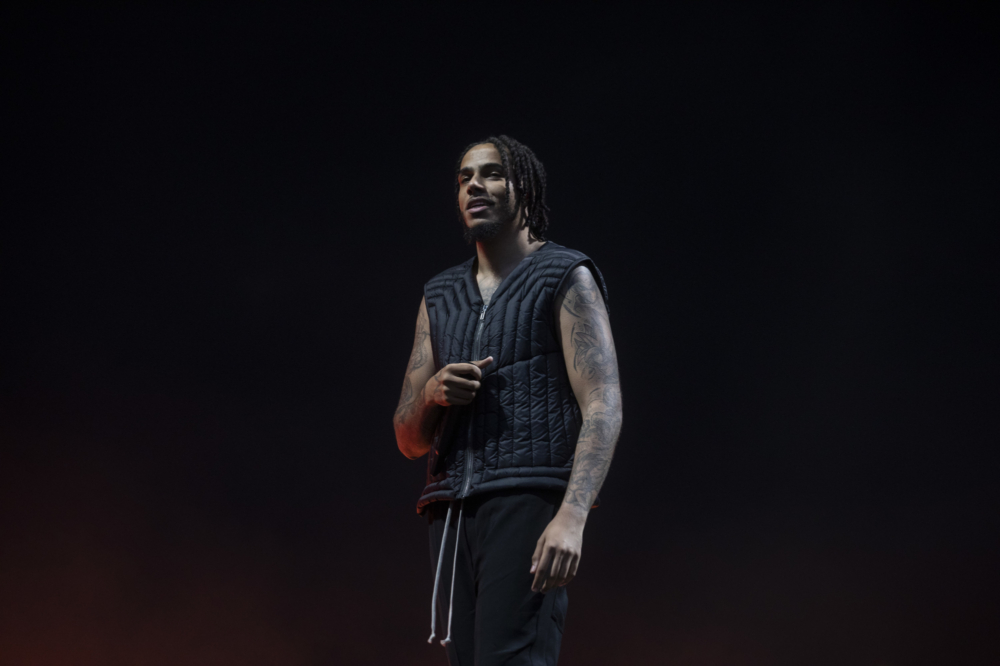 To say it's Ashnikko's breakthrough year would be an understatement - she's very firmly established herself over the past couple of years. But tonight she returns to the Pit after playing an afternoon slot last time as royalty - the tent is the most full it's been all day, and her acerbic lyrics reverberate around the whole thing. Even when she plays new track 'Creepie', she instructs the crowd "I want you to pretend you know all the fucking words!", and they do a very convincing job. It'd be hard to top 'Slumber Party', but Ashnikko unlocks all her punk power for 'Cry', a dizzying high point bolstered by her dancing teddy bear vulvas (weird, yes. Brilliant? Of course).

Boston Manor have the misfortune of overlapping with Stormzy, so their crowd is a little sparse, but those who are there are in the palm of frontman Henry Cox's hand. He storms onto the stage, announces that they have 22 minutes "SO LET'S MAKE THEM COUNT" and he absolutely delivers on that promise. Short, snappy, and sickeningly good, Boston Manor pack their rowdiest tunes into the time they have, a whistle-stop tour of stomping riffs and delicious mosh-pit-bait, and even manage to squeeze in new track Carbon Mono, to a fiery response.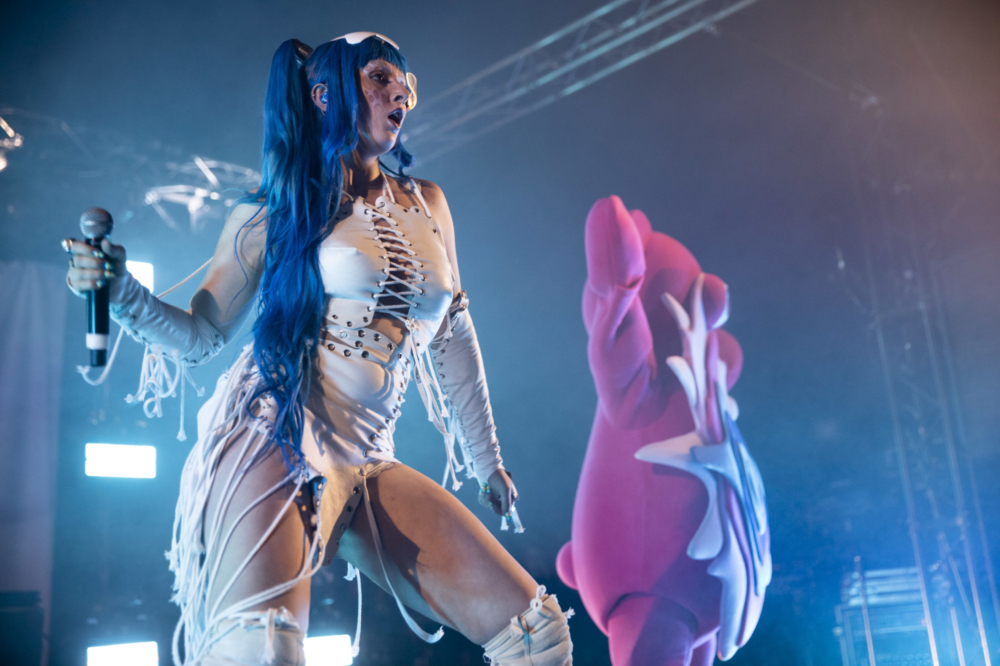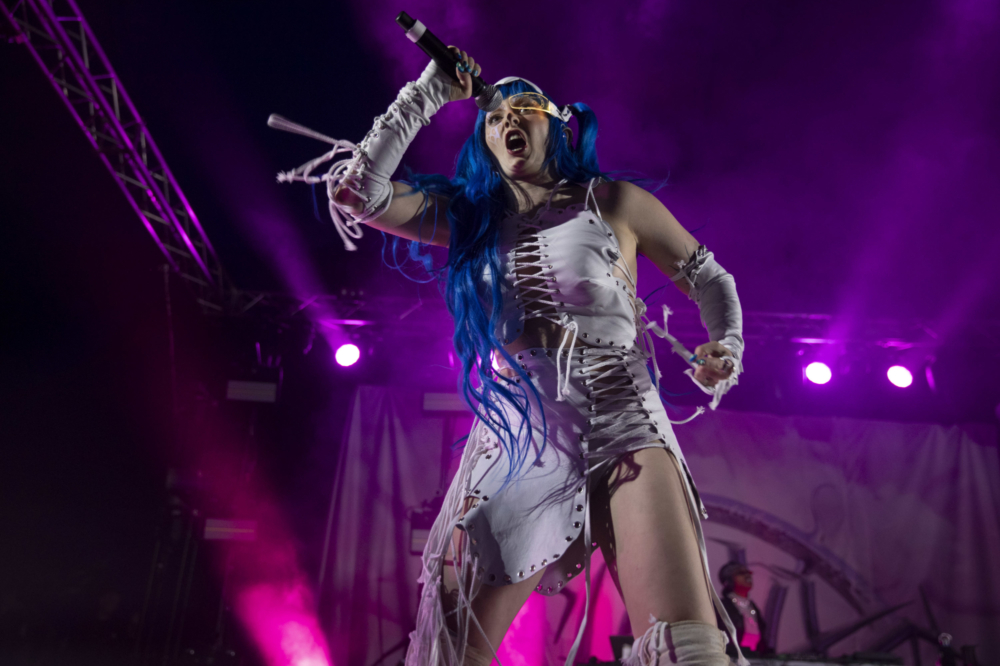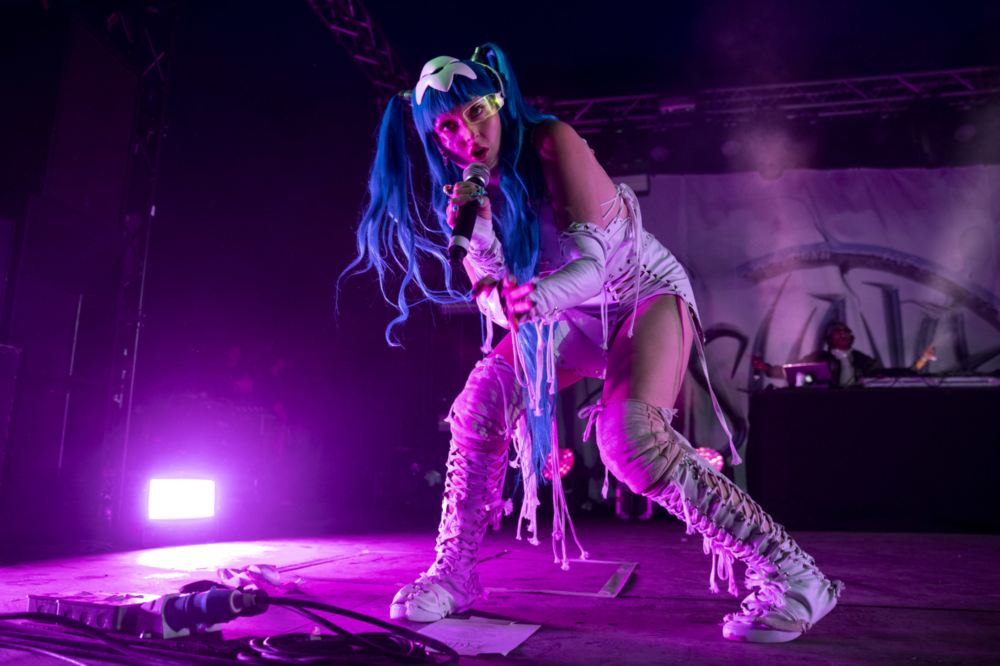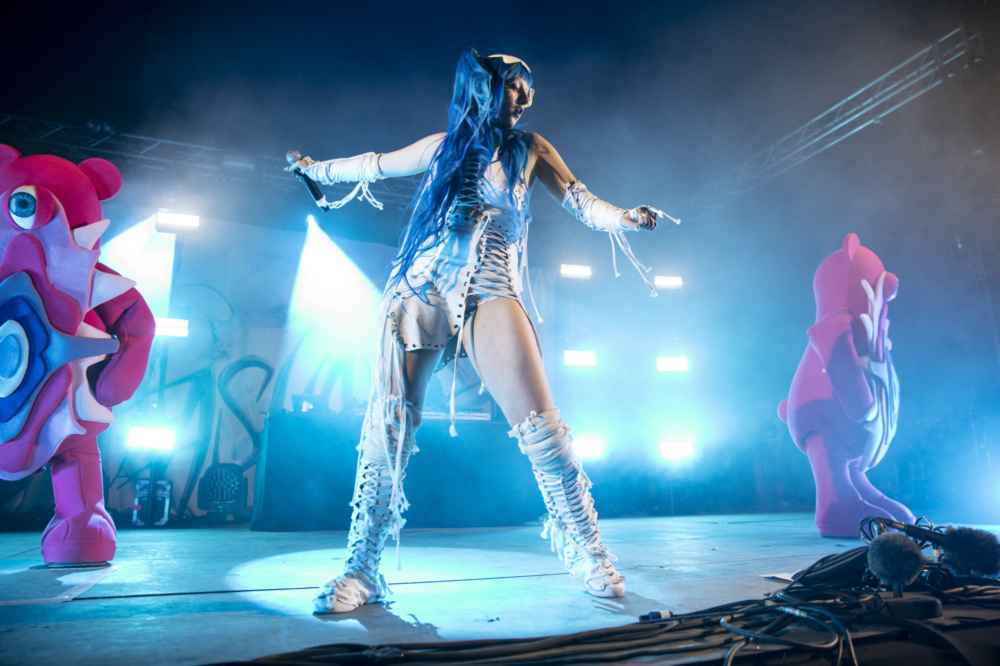 Heading up our Friday, it's Stormzy. He gets the pyros, he gets the fireworks - he brings on current chart-topping comrade, Dave, but straight away it's clear he doesn't really need all the bells and whistles - he's on top of his game, and he knows it. There's no special effects that can elevate him further. His performance is immaculate, and all eyes are on the rapper, just taking him in doing his thing. That's not to say it's not intense though - the moving hush of 'Rainfall', delivered from behind a curtain of water, the gospel-led glow of 'Blinded By Your Grace' feel even more transcendent when they're followed by 'Big for Your Boots'. As he leads into 'Wiley Flow', Stormzy tells us "take all the bullshit, all that fuckery of the last eighteen months, take every negative emotion and pour it into this iconic moment right now." When Stormzy tells you his set is iconic, he's correct - it's his first show back, and will be a lot of the audience's first show back too, and it's a majestic end to the day.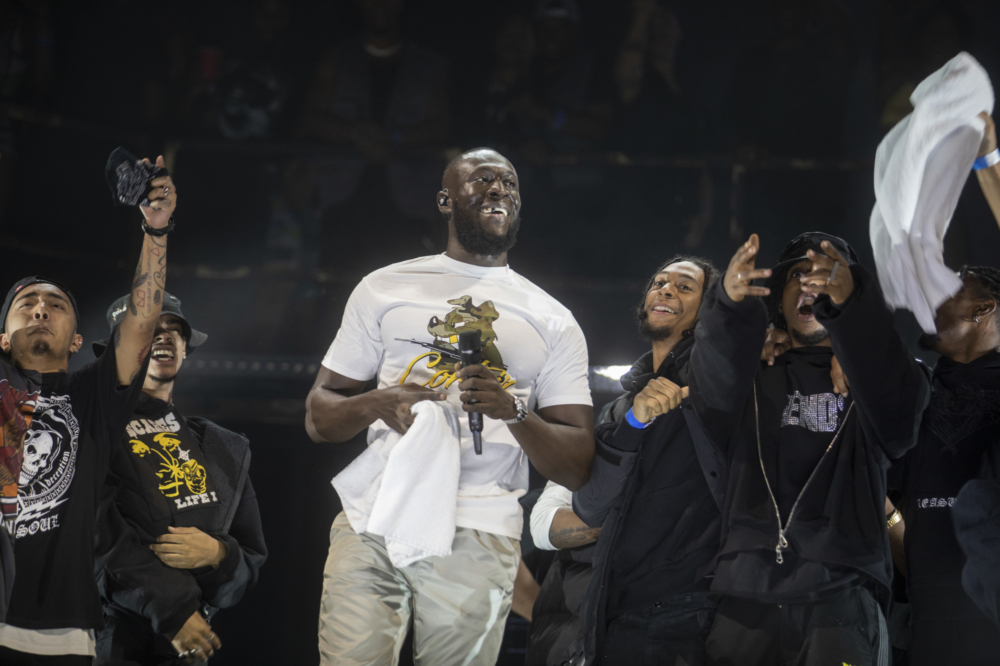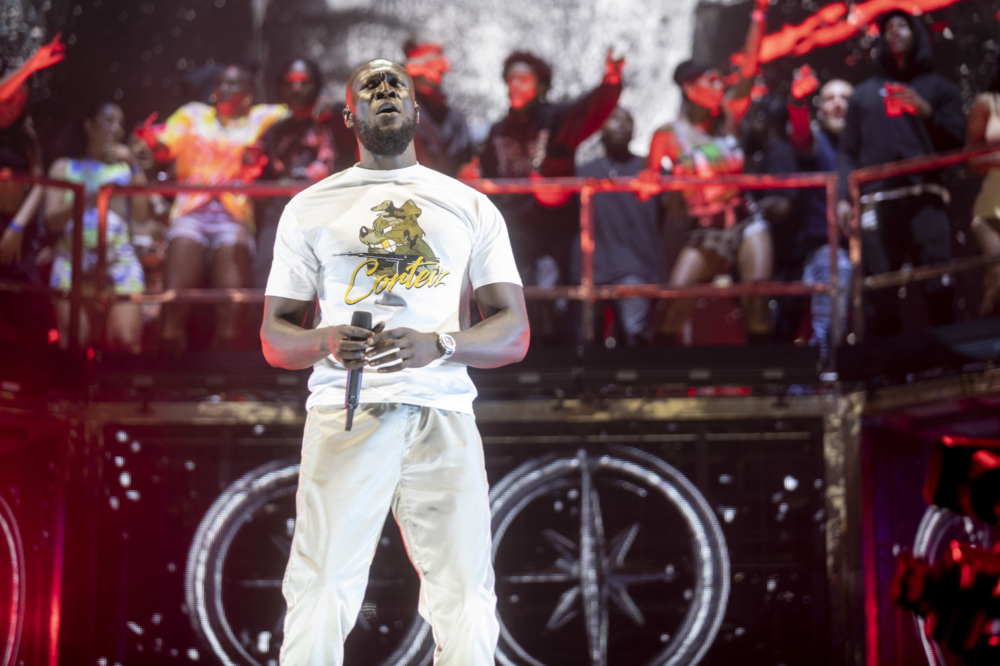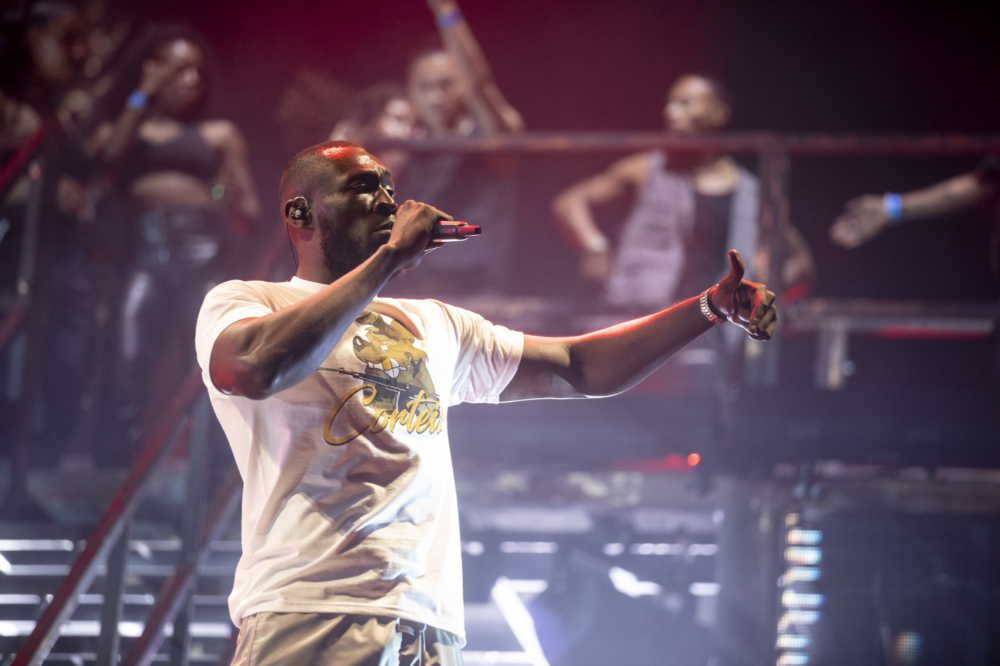 Get your copy of the latest issue
Read More