Live Review
Wide Awake 2021
3rd September 2021
A sense of joy is palpable as the sun beats down on South London.
"Do you hear that thunder?" Joe Talbot demands of the crowd in London's Brockwell Park. "That's the sound of strength in numbers." IDLES have just fired the opening shot of the inaugural Wide Awake festival, and a sense of joy is palpable as the sun beats down on South London.
This gig is only a warm up for the band – their early afternoon stage time is thanks to their hometown set tonight at Bristol's Clifton Downs - but they still hit the ground running. A furious setlist, evenly divided between last year's 'Ultra Mono' and fan favourites, is only slightly derailed by Joe's vague ramblings between songs, and the swirling moshpits won't be beaten for hours to come.
They're followed by a feverishly anticipated Squid, fresh off the back of their debut album. A tight, rhythmic set counterpoints IDLES' clamour, but for a band with songs that easily brush up against the ten minute mark, their slot feels tantalisingly short. 

They do, however, seem entirely at ease on the Windmill Stage, Wide Awake's biggest, which can't quite be said of PVA. Their cerebral electronica would be more at home in one of the festival's two tents, and during a set plagued with microphone issues, just doesn't translate. 

Luckily, last-minute stand-ins Dry Cleaning feel utterly at home over at the Moth Club marquee. Florence Shaw may strike an unlikely figure commanding such a mass of people, but the band's marriage of blistering riffs and vulnerable monologues is rapturously received.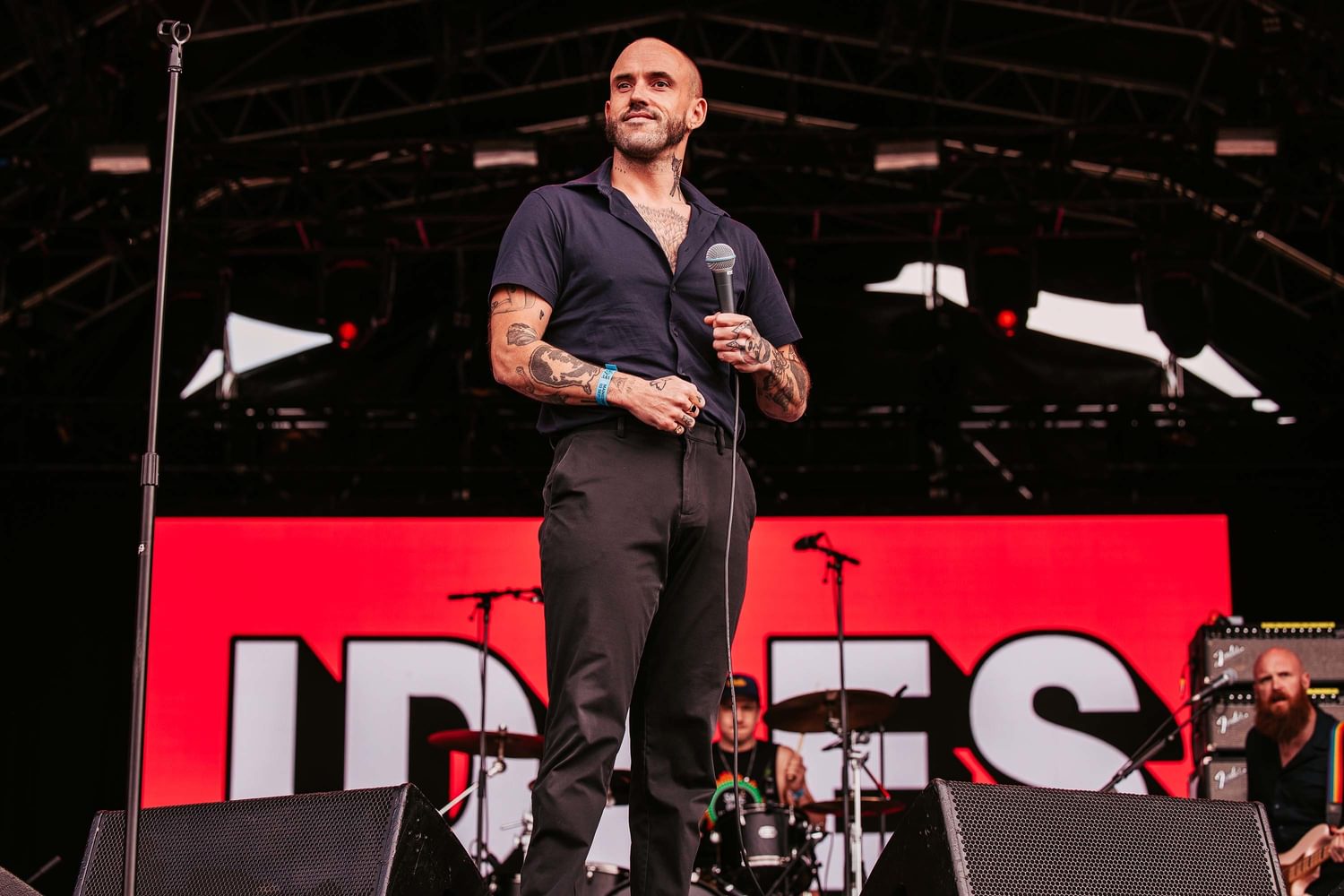 Back to the Windmill Stage, and Black Country, New Road emerge to rabid anticipation. The eponymous venue is the backbone of the lineup today, with so many of the bands on show forming there. The post-rock seven-piece initially struggle to make a mark, with work-in-progress material not quite landing, but the crowd singing along to a goosebump-inducing rendition of 'Track X' proves to be one of the standout moments of the day.

The early evening sees another Windmill group, black midi, take a very different approach to a main stage set. The band's improvisational chops are impeccable, with white-knuckle renditions of '953' and 'Near DT, MI' present and correct, but when singer Geordie Greep and keyboard player Seth Evans start a theatrical play fight, the band slip into pastiche.

Luckily, over at the other end of the site, Self Esteem is starting a show that's just as choreographed, but one that absolutely resonates. Her pop anthems stick out like a sore thumb amongst the post-punk on display elsewhere, but Rebecca Taylor silences any doubts from the moment she launches into an imperious set.
Finally, revellers flow back through the festival site to the main stage for headliners Shame. Charlie Steen looks out in disbelief over Brockwell Park. "We used to play here as kids!" The South London natives are a well-oiled machine, even after a year off, and cuts from their second album 'Drunk Tank Pink' sit alongside earlier material with ease. Muscular guitars ring out through the night, building with barely a pause to set closer 'Station Wagon'. Steen fixes the crowd with his gaze: "with you as my witness, I'm gonna try and achieve the unachievable". In a commanding homecoming show, Shame do just that.
Photos: Luke Dyson
Read More