Listen:
Arcade Fire feature on Fucked Up's Damian Abraham's latest podcast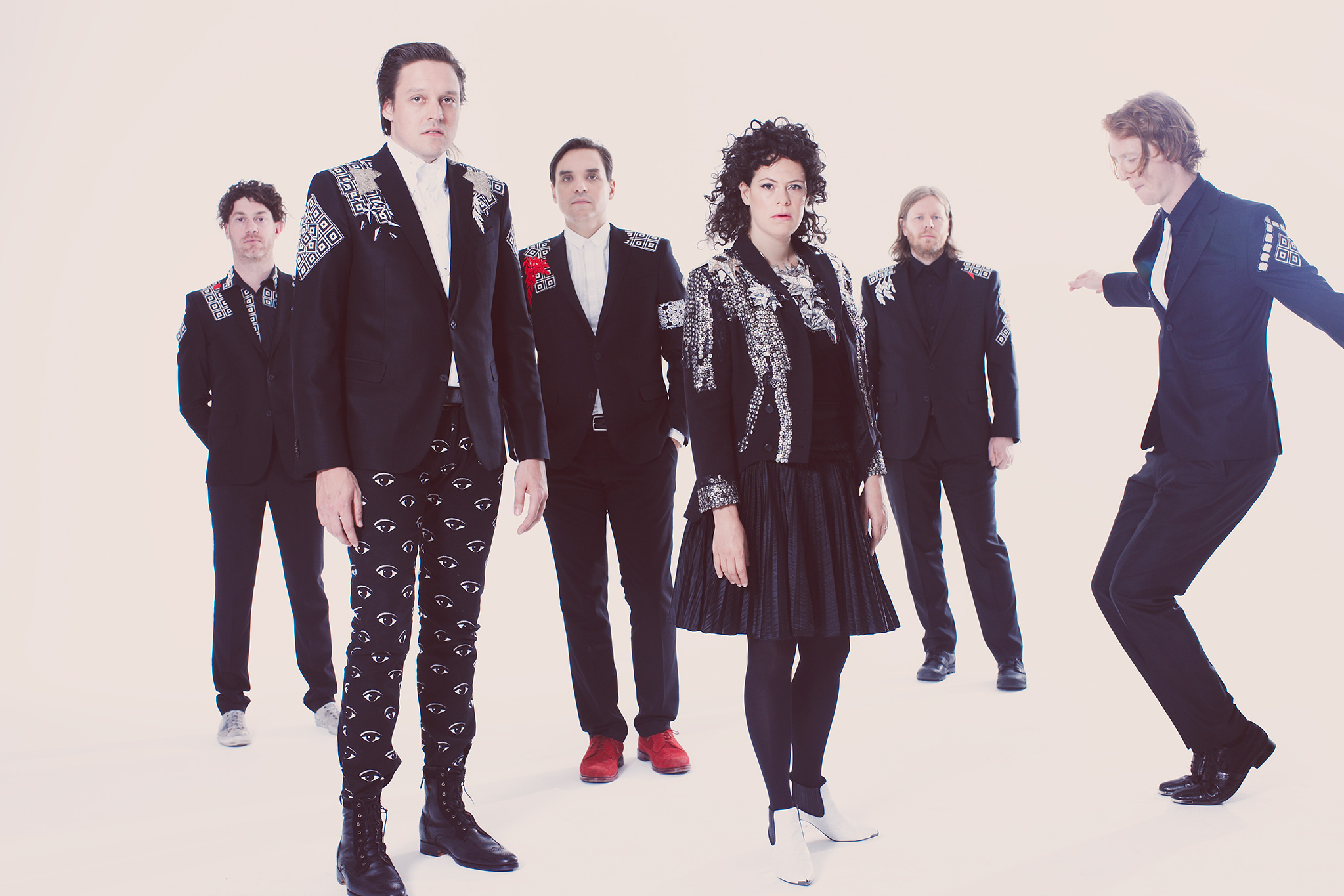 Hear the band discuss their DIY and hardcore beginnings.
Members of Arcade Fire have talked about their involvement in DIY and hardcore before the band's inception, in a podcast run by Fucked Up's Damian Abraham.
In the podcast, which runs for over an hour, drummer Jeremy Gara and multi-instrumentalist Richard Reed Parry pick out somewhat unlikely influences they and the band have, including the likes of Godspeed You! Black Emperor. Gara also speaks of how the band all still had day jobs when touring first album 'Funeral', and of a ceremonial burning of Parry's day job surveys in a car park mid-tour when they "realised we didn't have to do this any more".
The episode is available to listen to below, and the whole series can also be downloaded on iTunes.