Reading & Leeds 2015:
Alvvays talk second albums and crate karting bros ahead of playing Reading Leeds 2015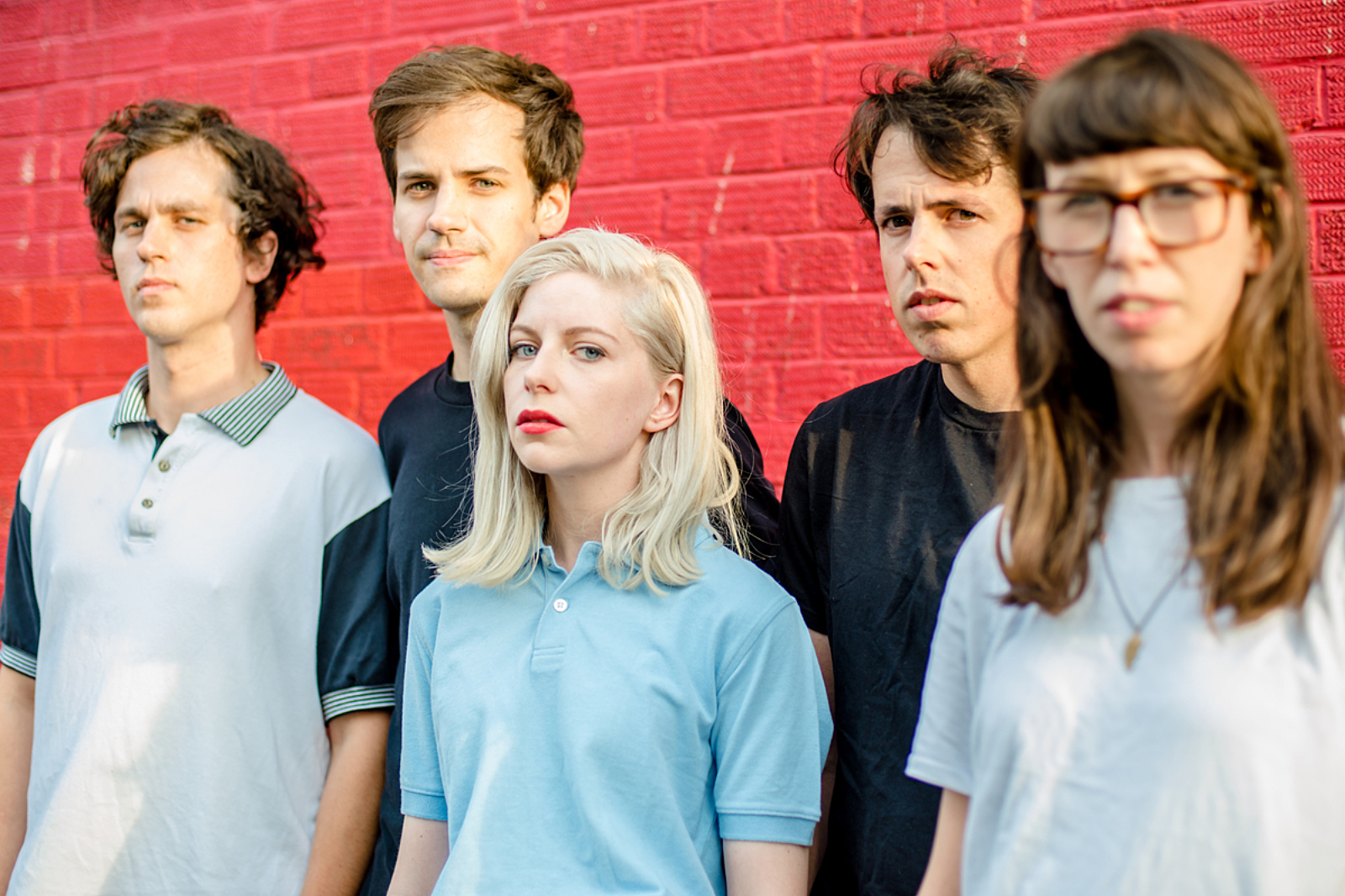 Expect guinea pig airings of brand new songs in the Canadian band's evening slot.
In the UK for a hectic week of festival slots, Canadians Alvvays play their biggest show to date next week at London's Shepherds Bush. Ahead of their Reading and Leeds set, frontwoman Molly Rankin and guitarist Alec O'Hanley have swung by for a quick natter. Tonight's set will be one of firsts. Alvvays - usually a staple for the lounging waifs and strays watching afternoon sets - are playing well after dark, and brand new material is getting its first airing, too.
"It should be a blast," says Alec of Alvvays' evening slot. "I feel like people will be good drunk by then," reasons Molly, "a bit more loose." "Some liquid courage," Alec agrees. "We saw the fleets of people with - we call them 2-4s back home - those 24 packs of beer. Crate-karting bros and bro-ettes making their way here. We've been people watching."
Playing late on in the day has afforded Alvvays more time to wander aimlessly around the festival site soaking it all in. "Lots of interesting accents around," observes Alec. "We caught Parquet Courts side of stage," he says, "a bit of grub, and here we are." "Aside from Limp Bizkit we don't really have anybody that we need to see," says Molly, wryly. "I hear Wes Borland's not on the Kool Aid so much," Alec informs us.
Alvvays are also looking ahead to next week's milestone show at Shepherds Bush, and nerves don't really come into it. "Being here with a couple of your own things is pretty reassuring," Alec says. "Our pedal boards are like our teddy bears and security blankets, so we cling to them and get more relaxed the more we have."
Following their eponymous debut - which is up for Canada's Polaris Music Prize - Alvvays are now looking ahead to album number two, with a stockpile of songs in the works. "We've been recording in our basement," Alec says. "We found the same tape machine that we did the first record on, so we've been writing, recording, for the last three weeks. It's tricky to do on the road - can't really kart around a 1983 reel-to-reel everywhere. We never really stop writing, though."
"We'll be playing a few new songs, and we have one that we've never played before that we might unleash," he adds, asking Molly, "what do you think?" " That might be fun," she says. "Today will be a guinea pig show for a brand new song," Alec says.