Album Review
Primal Scream - Chaosmosis
4 Stars
More than anything it proves that having fun and doing exactly what you feel like is never going out of style.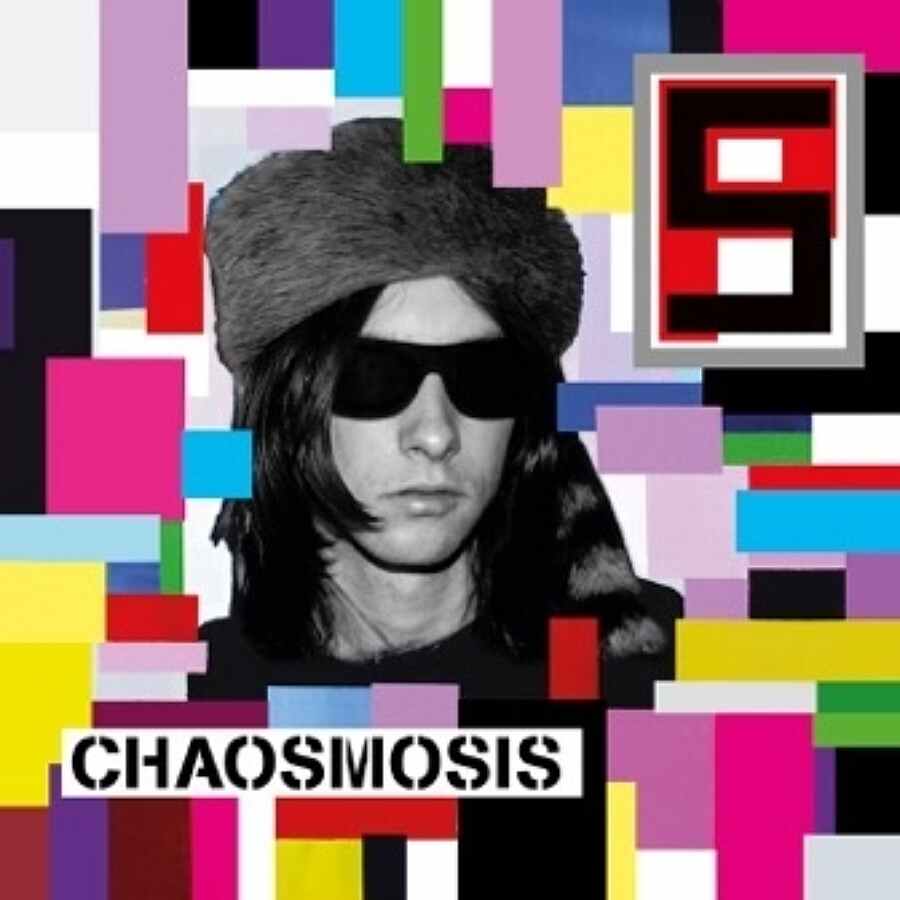 Primal Scream hold perhaps one of the most curious positions occupied by any legendary band of the last few decades. They've made two undeniably brilliant albums in 'Screamdelica' and 'XTRMNTR', yet those two albums sound barely alike. They've become a reliable well of inspiration for countless new bands, yet have never really settled on a style long enough to become that. It's taken over 20 years to fully appreciate it but an early statement rings truer than ever now – they just "wanna get loaded and [we] wanna have a good time!"
Eleventh studio album, 'Chaosmosis', is just that: a really good time. Hell, if a good time is on the menu, why not invite HAIM, Sky Ferreira and Rachel Zeffira over too – it's what Bobby Gillespie's done. The sisters take the first turn, adding the typical gospel-backing flavour to the effortlessly anthemic 'Trippin' On Your Love', an instant hit from under the 'Screamadelica' mask. A moodier, slower, sultrier 'Feeling Like A Demon Again' ups the ratio of 80s electro, with a slinking, stomping dancefloor killer. The album neatly outlines its creedo with '100% or Nothing' and it's easy to get the sense Bobby Gillespie and co. are leaving nothing in the tank as they come the end of this one. Sky makes her debut in a slice of pure pop magic, offering the duet of 'Where the Light Gets In', a surefire summer anthem when Primal Scream are to take to the festival circuit. Out of that particular bliss though they show they can still slam an 'Accelerator' straight to the floor with the very 'XTRMNTR'-style 'When the Blackout Meets the Fallout'.
Having proven they can not only reproduce some old tricks, they end the album by repeatedly showing how they've honed them. With 'Golden Rope' they set to depart with perhaps one of the best songs of their entire catalogue. A woozy, psychedelic verse twists into an angelic backing of "Hallelujah! Hallelujah!", provided by Rachel Zeffira, as the chorus roars into "Hallelujah! Till the kingdom's ours!". From there the song falls into a quiet lament of "I know that there is something wrong with me" before winding away into closer 'Autumn in Paradise'. It's a remarkable achievement to have an album that boasts 10 potential hits from only 10 songs, but with 'Chaosmosis' nothing seems too out of its reach.
Unusually consistent while still admirably varied, 'Chaosmosis' is one of the early delights of the year. While they've not quite made a release to sit on the very highest tier alongside 'Screamadelica' and 'XTRMNR' they've come a whole lot closer than they – and perhaps anyone else for that matter – have any right to. It'll be a delight to hardcore fans and eager newcomers alike. More than anything it proves that while fashions may change, having fun and doing exactly what you feel like is never going out of style.
More like this