#RSD16:
DIY's picks on what to pick up and who to see
A whole host of releases and instores are set for tomorrow (16th April) - here's our pick of the best.
Original photo: Felix Haller.
It's that time of year again. Record Store Day 2016 falls tomorrow (16th April), and before you dig your sleeping bags out to queue up for the night, we've picked out our pick of the five best releases of this year, and the five best record stores across the country putting on a whole day's entertainment.
Some more light reading for when you're not busy putting together a shopping list:
- The full list of this year's RSD releases.
- Spring King, Pulled Apart By Horses, Kero Kero Bonito & more pick out their favourite records for DIY.
- Demob Happy's tribute to their beloved, sadly closed Newcastle record shop Steel Wheels.
- PINS' love letter to their Manchester haunt, Piccadilly Records.
This year's best releases
Foals - Rain / Daffodils
Following last year's huge 'What Went Down' album, Foals are heading up this year's Record Store Day list with a new 7" single comprised of 'Rain', an unreleased track from the sessions of their fourth album, and a version of Mark Ronson track 'Daffodils' on the b-side. 'Rain' is a significantly reigned-in cut, opposed to 'What Went Down"s fury. Listen below.
Details on the release are here.
Metz x Swami John Reis
Productive as always, Metz are following up last year's 'II' LP with a pair of RSD releases, collaborating with Swami John Reis of Drive Like Jehu and Rocket For The Crypt, as well as for a split 7" with Mission Of Burma, with the band's covering each other.
The first track from the split with Reis, 'Caught Up' is a quick-fire, relentless cut, showing the Canadians at their most fiery.
Run The Jewels' virtual reality viewer
In probably the most interesting release of this year's special day, Killer Mike and El-P are putting out a 'virtual reality viewer' (oooh), which will let viewers get a fancy 3D viewing of the band's recent video for 'Crown'. All you need is a smartphone, and you're away.
Details on the release are here.
While the wait is still continuing for the follow-up to Bastille's 2013 debut 'Bad Blood', Dan and co. are set to release their first material since 2014 mixtape 'VS' in the form of 'Hangin", a track previously only released as part of the FIFA 2016 soundtrack. If that wasn't enough, the b-side is a bloody Sugababes cover - a version of 'Overload' that first appeared on the soundtrack of last year's 'Kill Your Friends' film.
Details on the release are here.
Sensible Record Labels - Volume 2
Back in March, we revealed that Alcopop! Records would be curating a split 12" release for this year's RSD called Sensible Record Labels, and featuring tracks from Transgressive, Fortuna Pop!, Specialist Subjkect and more. The LP is priced at a modest £10, and contains tracks from the likes of Martha, Best Friends, Alvvays and Joanna Gruesome. Listen to Martha's track for the release, 'Christine' below.
Details on the release are here.
This year's best instores
Bristol's premier record shop has a whole day full of acoustic performances lined up for this year's RSD, with the likes of Flowers and recent Neu Pick-ers Skeleton Frames appearing, with music from 9am-7pm. As usual, the shop's setting a one release per person rule.
Get more details on the day's happenings here.
As always, Rough Trade is putting on one of the best line-ups of the day, with Blanck Mass, Luh and Georgia all playing live between 10.30am and 8.30pm. With queues normally stretching round the corner before the sun's even up, it's worth arriving to Brick Lane early.
Get more details on Rough Trade's RSD here. Photo by Paul Hudson.
Now on its third Record Store Day, one of the country's newest, most exciting record stores is set to see the celebrations spilling out into the streets, with performances from the likes of Band of Skulls across two days, with all manner of local traders getting involved. Don't forget to grab a pie with your Foals 7".
Piccadilly Records, Manchester
As well as hosting a number of DJs (including 6 Music's Mary Anne Hobbs) all day, Manchester's go-to store Piccadilly is coming fit with face painters this year, giving customers the opportunity to be transformed into any one of David Bowie's iconic phases. Bloody brilliant.
More details on RSD at Piccadilly can be found here.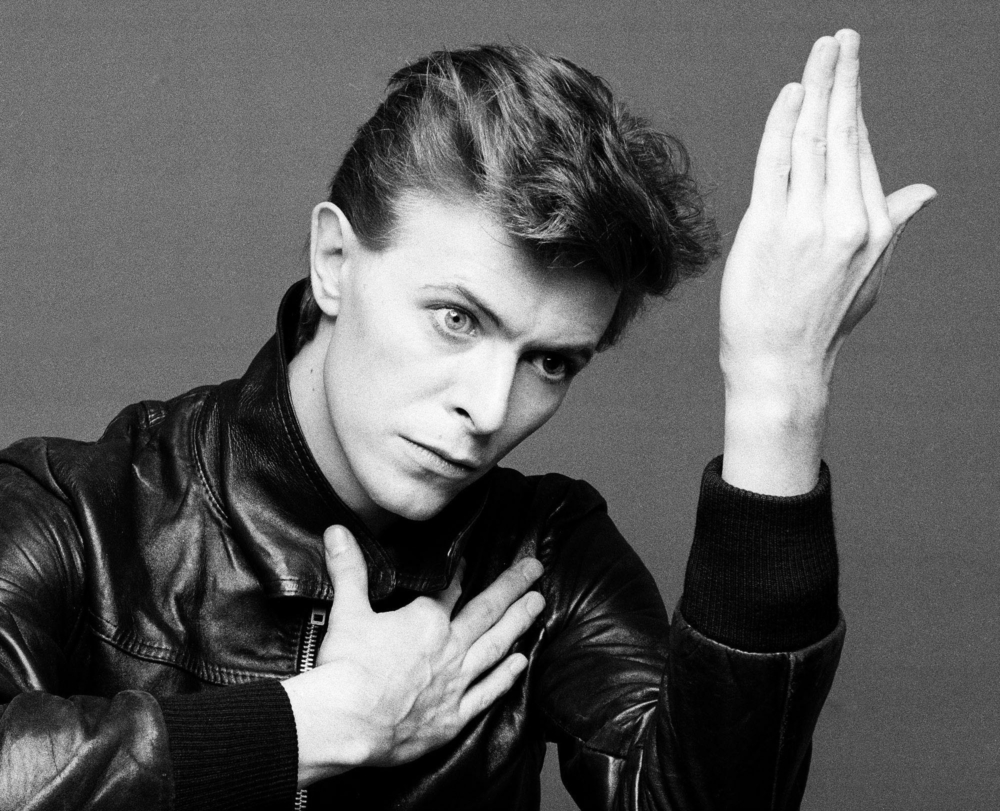 If you're especially early to the Record Store Day party this year, you'll be down at Resident already today, where BBC 6 Music is broadcasting live from all day, with Fatboy Slim performing a DJ set earlier this morning. Tomorrow, the store will open with a set from Hannah Peel at 8am (rivalling Savages with that one), before a raffle with prizes from the likes of Erased Tapes and Memphis Industries, before the day ends with a Resident show at the Brighton Dome, including sets from the likes of Tigercub and Gang. Wristbands for that one are available for £8.
Get all the details on RSD by the sea here.

Get your copy of the latest issue