Ready to mingle:
Run The Jewels, HEALTH, Against Me! and more are set to release Adult Swim singles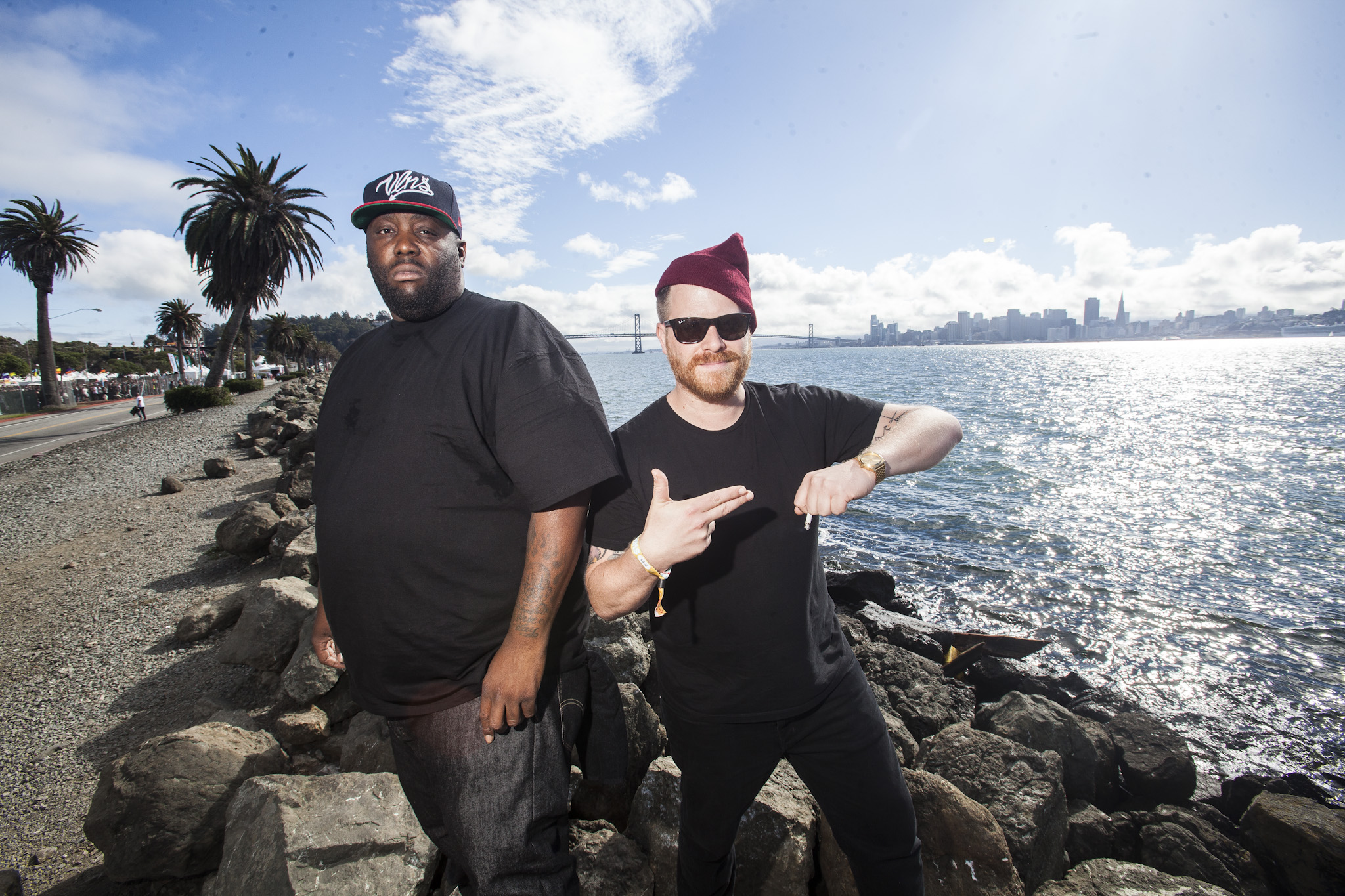 This year's list for the weekly freebie-fest has been revealed, and it's a cracker.
Every year, telly-box pranksters Adult Swim unveil their Singles Series - a weekly release oa a totally free new track, that in the past has boasted new music from the likes of Destruction Unit, Run The Jewels and a whole bunch more. The list for 2016, though, is undoubtedly their strongest yet.
Run The Jewels return to the fold, no doubt to unveil the first hint at 'RTJ3'. Joining them this year are HEALTH, Flying Lotus, Against Me!, Protomartyr and a whole bunch more. It all kicks off tomorrow, free fun fans.
The full list of participants is below - we'll see ya tomorrow for the first drop.
Against Me!
Blanck Mass
Clark
D∆WN
Die Antwoord
DJ Paypal
Earl Sweatshirt/KNX
Elysia Crampton
Flying Lotu
HEALTH
Jenny Hval
Jlin
Kitty
Metro Boomin'
Mica Levi
Mike-Will Made It
Protomartyr
Rae Sremmurd
Run the Jewels
Ryan Hemsworth
Sannhet Thelonius Martin ft. Joey Purp
Tim Hecker
VHÖL
Vince Staples
Photo: Grady Brannan / DIY.