Kind words:
Felix White of The Maccabees launches Yala! Records label and club night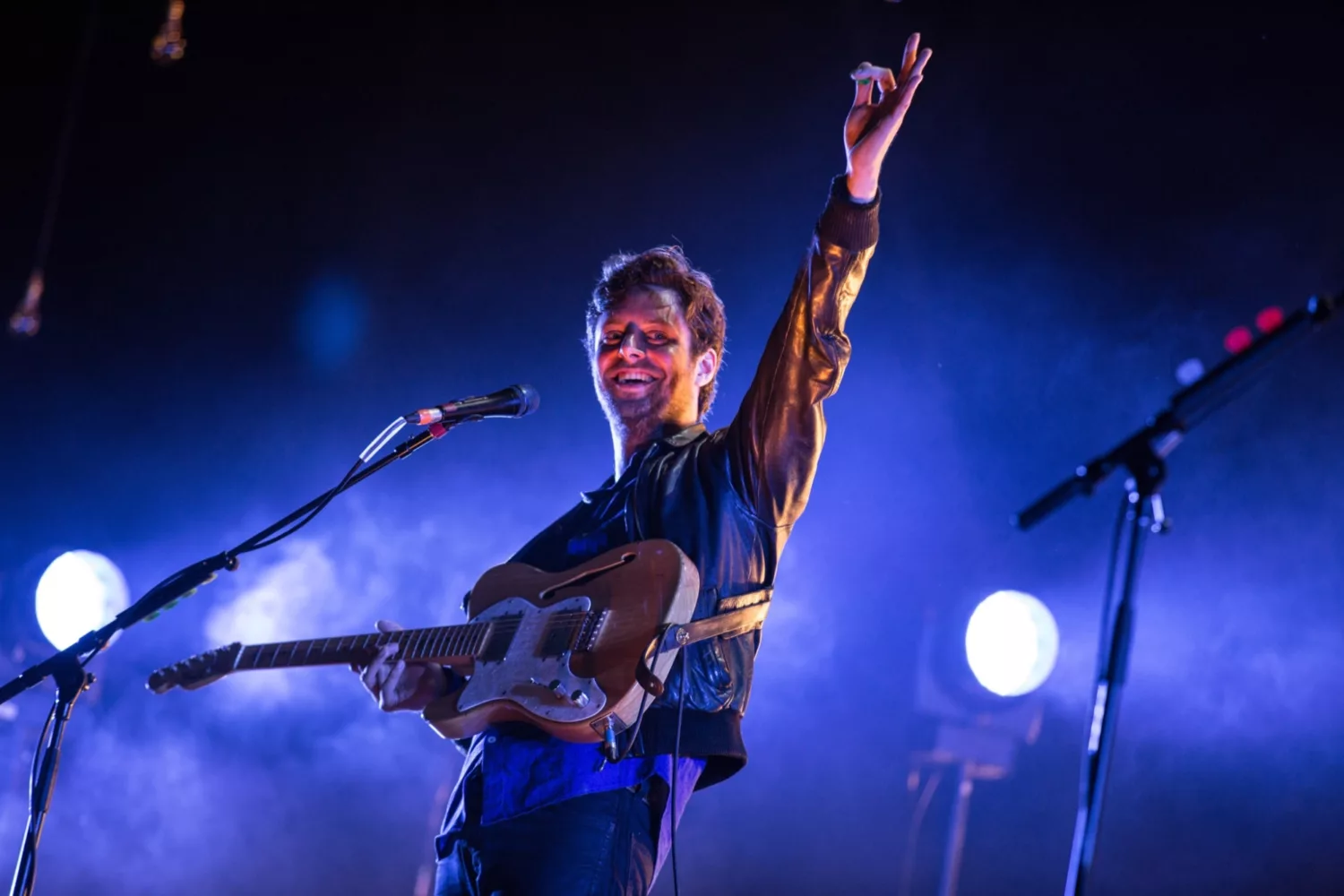 Praising the likes of The Magic Gang and Crows, the guitarist is looking to give something back to the London scene that birthed him (not literally, don't be gross.)
Fresh from headlining Latitude and teasing some massive things for the end of the year, Maccabees guitarist Felix White is also keep to keep things grounded with the launch of his very own label and club night, Yala! Records.
Set to provide both a step up and a network of support for upcoming bands in London and further afield, Felix is unsurprisingly 'pretty stoked' about the project.
"We thought this could be a nice opportunity to bring this community together, whether it be producers or designers or promoters we have known for a long time, working together on helping new music find its own way, and after that, the sky's the limit" Fexlis says in a statement. Moving forward, he's hoping to record and release some of his favourite bands through Yala! - "Everything starts with the club night though; it will be the focal point of what we do going forward, and with this opening line up we've set the bar suitably high for future nights."
That opening line-up boasts The Magic Gang on the bill, a band who Felix holds up alongside Meat Raffle and Crows as the best of the British bunch. "The Magic Gang have got this infectious energy between them that's unexplainable," he fanboys. "You only find that in bands who you can tell are the real deal, they write such great songs."
Yala! Records launches on August 5th at Bermondsey Social Club, with The Magic Gang performing, The Maccabees and Mystery Jets spinning some decks, and more special guests soon to be announced.
Oh, and the name? "My grandmother was Palestinian and she used to cross between speaking Arabic and English, and it's something she used to say all the time: 'Yala! Hurry up! Let's go!' It's always stuck in my head and it felt like it fitted – let's stop talking about it and try to make it happen." Fair enough.
£7.00
Buy Now