Album Review:
Still Corners - Dead Blue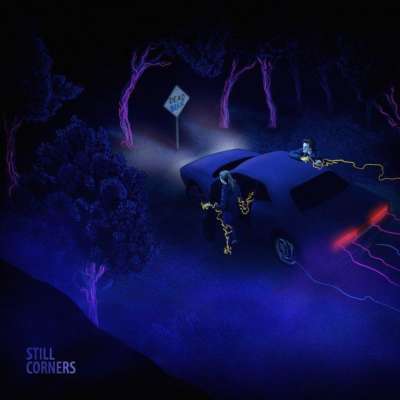 On their third album, Still Corners' dream-pop takes on a nightmarish hue.
Label: Wrecking Light Records
Released: 16th September 2016
Still Corners are back from exile. Their third album, 'Dead Blue', was written in isolation on the coast of Kent, after the band were pushed out of London by overpriced accommodation and metropolitan hassles. From the bay window of their rented home band members Tessa Murray and Greg Hughes looked out over the cold, deep waters of the English channel as they worked on their follow up to 2013's 'Strange Pleasures'. The landscape wormed its way into the record's grooves, showing itself in the bubbling synths of 'Crooked Fingers' and the ocean-inspired lyrics of 'Currents' as Tessa sings "It's because we cannot swim, we're stuck in these currents."
Elsewhere, the band weigh up their fears and desires with a system of checks and balances, as on the eerie 'Bad Country' and dreamy lead single 'Lost Boys'. The latter laments falling in love with the wrong person, with Tessa's sighing vocal backed by brooding synth pop. Their soul-searching is most apparent on the tortured 'The Fixer', with its howling guitar solo and distressed, distorted vocal.
'Dead Blue' is at its strongest in these darker moments. Still Corners' dream-pop takes on a nightmarish hue with snatches of ominous electro and brutally honest lyrics. Their time away has served them well on this new record.