Wandering forth:
Forth Wanderers style it out in 'Slop' video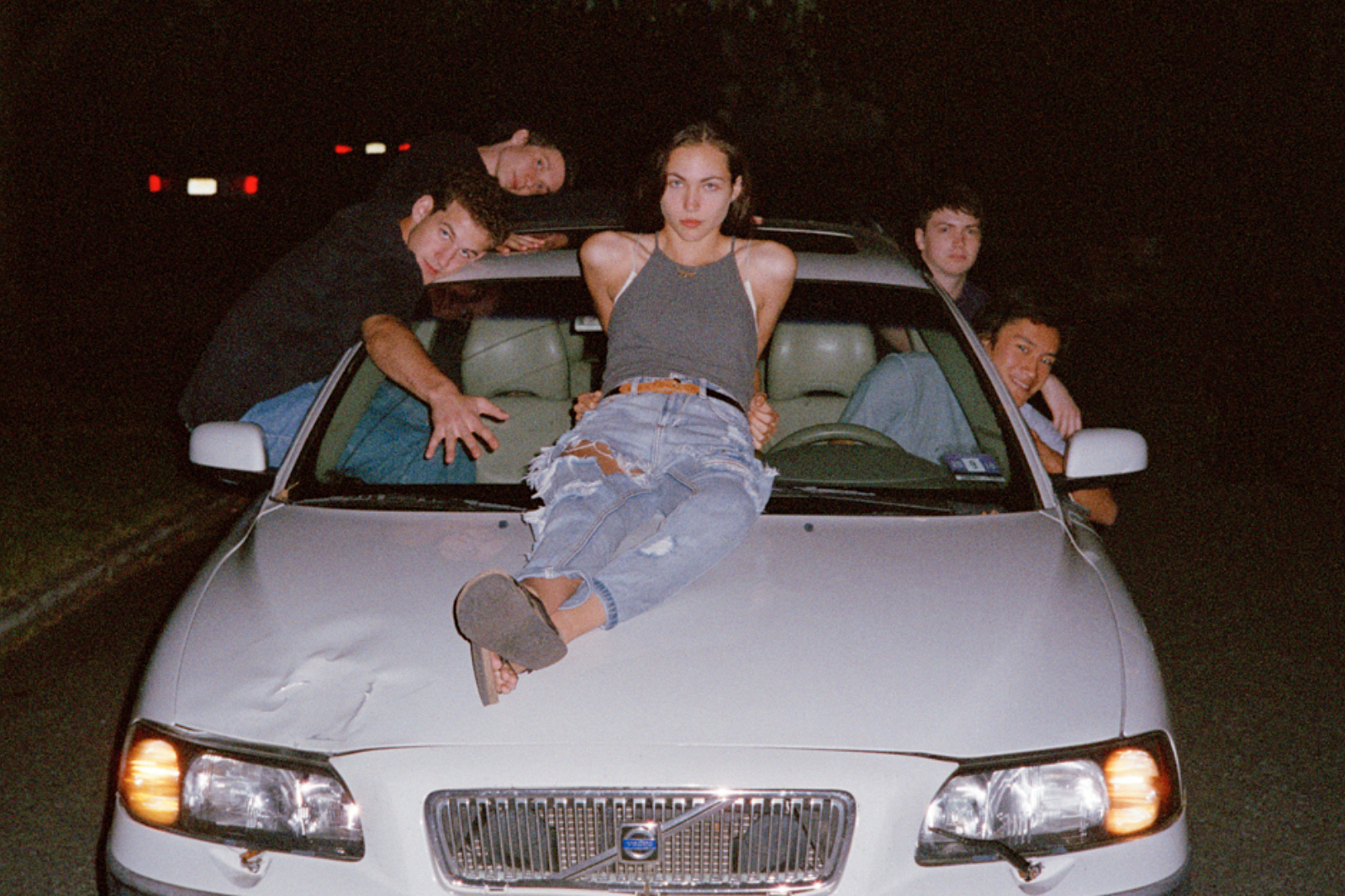 They give London Fashion Week a run for its money, this lot.
Can someone put us in touch with Forth Wanderers' fashion stylist, please? In the New Jersey band's new video for 'Slop' - shot in their hometown by close pals Grace Rossi-Conway and Theo Schiller - the band rock all manner of daring items; clothing choices that would make Anna Wintour's style radar ping. Pokemon trainer hats, leopard print jackets, comic sans credits, and visor sunnies. It's all covered here.
Forth Wanderers first put out 'Slop' last month, and it's the title-track from a new EP. That's out on 11th November. They recently inked one of those fancy joint-type international record deals with Marathon (home to Courtney Barnett) and Diet Cig's label Father/Daughter, and the band are set to head to SXSW next year, too.
Watch their ace video for 'Slop' below.