Album Review:
CRX - New Skin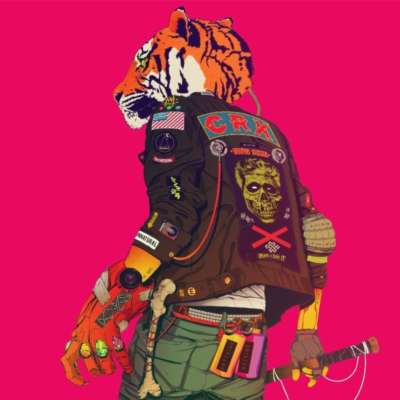 Strokes guitarist Nick Valensi applies frantic fretwork to his own, all-fireworks project.
Label: Columbia
Released: 28th October 2016
There's still something warm and fuzzy about 'New Skin', despite CRX chief protagonist Nick Valensi's attempts to make it anything but. It's not the sounds themselves - they're a curious mishmash between his famed Strokes noodling and a darker tinge not a million miles away from producer Josh Homme's best-loved work - but the reassuring familiarity of it all. While we've not heard Nick's vocals out front before, those frantic fretwork and well-trodden chord changes work like an aural comfort blanket.
Yet this is no carbon-copy. Lead single 'Ways to Fake It' might sound like his day-job minus Julian's raspy vocals, but elsewhere it's only 'Anything' that comes audibly close. In fact, knob-twiddler Josh leaves just as much a stamp, 'Broken Bones' and 'Monkey Machine' giving more than a clue to their collaborator's identity from the off.
There's some good 'ol US punk too - 'Walls' and 'Unnatural' hinting at frenzy (not to forget the whole shebang clocks in at a punctual 30 minutes for ten songs), and what seems like a smidgen of Britpop, making 'On Edge' a little 'AM' in places, and fellow standout 'Give It Up' akin to Robbie Williams taking on desert rock. Which is no bad thing, as it goes.
There is, as Nick himself has said, much for Strokes fans to love on 'New Skin', but it'd be a disservice to assume that's where CRX start and finish.