Album Review
Hurts - Desire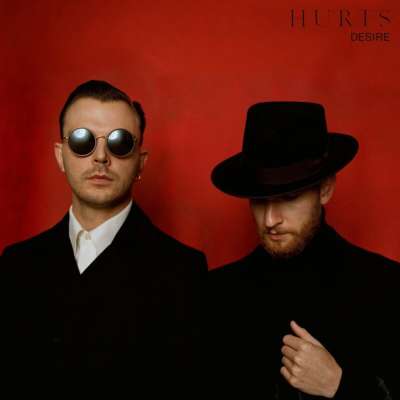 It's been done better elsewhere, and recently, too.
Label: Sony
Released: 29th September 2017
Hurts have always been a difficult group to pin down, not least because they've shape-shifted considerably between records to this point. The Manchester duo's debut, 'Happiness', was a deliciously dark electronic affair, one that owed a considerable debt to the noir-pop stylings of Depeche Mode - particularly on towering singles like 'Wonderful Life' and 'Stay'. They went further down that rabbit hole, with mixed results, on 2013's 'Exile', during promotion for which frontman Theo Hutchcraft claimed Nine Inch Nails to be an unlikely inspiration.
Still, it felt like they were onto something with 'Exile''s more successful moments, which is why 2015's follow-up 'Surrender' was surprising, the pair doing an about-face and jumping straight into much dancier pop than they'd previously been known for. Perhaps they felt that would better sustain their following across mainland Europe, which has always been more considerable than the one they've got back home, and if so, that'd explain why they've continued further along the same road with 'Desire'. Opener 'Beautiful Ones' sets the tone; as they do often on this record, the band shoot for a soaring, Imagine Dragons-style chorus, but it falls flat, and it doesn't help that Theo's asinine lyricism doesn't leave them much to fall back on thematically.
At their best, Hurts had a sense of menace and foreboding about them, but that's gone entirely by the wayside. 'Desire''s best moments arrive when there's a genuine attempt to create a bit of atmosphere - the cool strut of 'Spotlights' is a rare bright point. Everything else, though, has been done better elsewhere, and recently, too.
More like this