Album Review
Panic! At The Disco - Pray For The Wicked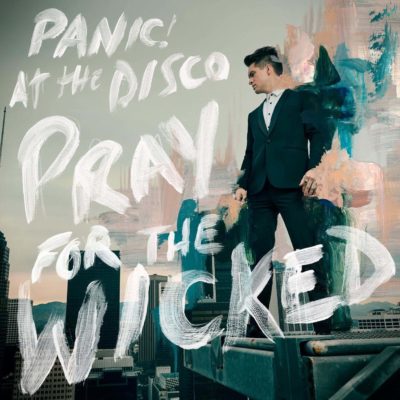 Bonkers and creative as ever, but it could be that less really is more.
Label: DCD2 / Fueled by Ramen
Released: 22nd June 2018
When an album opens with a track titled '(Fuck A) Silver Lining', it's probably safe to assume it's not going to be a shy and retiring ride. Unsurprisingly, then, Panic! At The Disco's latest - Brendon Urie's sixth album in all - is anything but. Building on the bombast of last album 'Death Of A Bachelor', Brendon seems to have again chucked just about everything's he got at it.
For the most part, it's addictively fun - 'High Hopes' is a transcending centrepiece, while 'The Overpass' is a sleek, percussive bop - but it does, at times, feel a little confused. While his previous effort sought the benefit of balance, 'Pray For The Wicked' is packed to the rafters with over the top hits; in isolation, each would undoubtedly become massive pop anthems, but as a record, it's just a smidge too much.
That's a sentiment probably best mirrored with the soaring closer 'Dying In LA' – a simple but gorgeous track that sees Brendon backed by just a piano and strings – which is not only the album's stand-out track, but an incredible testament to his talents. Granted, his sixth effort is as bonkers and creative as ever, but it could be that less really is more.

Get your copy of the latest issue
More like this