Watch
The 1975 unveil 'Frail State Of Mind' video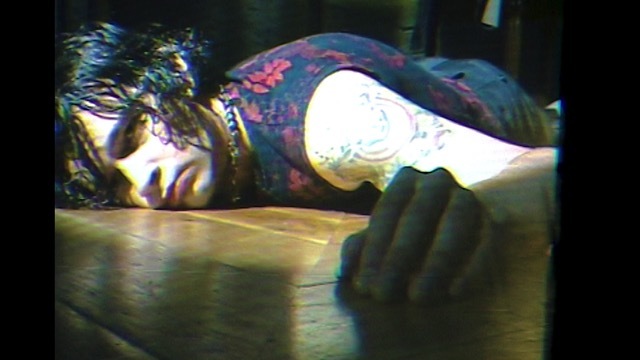 Watch the brand new visuals directed by Matty Healy, Patricia Villirillo and Mara Palena.
Having given it its live debut earlier this week, The 1975 have unveiled the (surprise) official vid for 'Frail State of Mind'.
The beautiful new visuals follow Matty in a room as cameras project his repeated image onto the walls, with a call back to the 'Love It If We Made It' video that sees him dancing in front of flashing colours.
Directed by Matty himself, alongside Patricia Villirillo and Mara Palena, it's a visual representation of him being caught up in his own mind and isolating himself from others, with the glitchy graphics reflecting the music of the song itself, while the feeling, in Matty's own words, of "going inwards instead of outwards" is expertly explored.
Adding on to this in our recent November cover story, he explained that 'Frail State of Mind' is "about the constant apologising to yourself or feeling the need to apologise to others because you're not on the same vibe. The constant fear that people don't like you as much because you don't wanna get fucked up or whatever, combined with the wish that you did want to do that."
Taken from their highly-anticipated fourth album 'Notes on A Conditional Form', expect more Certified Bops when it drops on 21st February. It'll be a vibe.