Album Review
Green Day - Father Of All…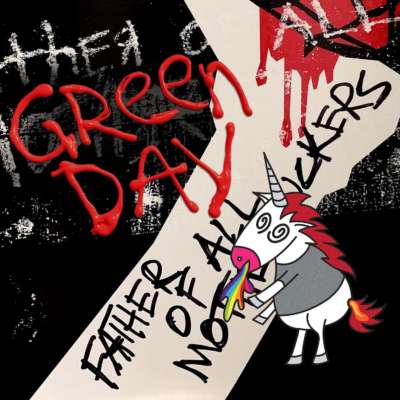 It doesn't always quite connect, but it's a bit of fun all the same.
Label: Reprise / Warner
Released: 7th February 2020
Throughout their long and fruitful time as a band, Green Day have achieved far more than most could dream of. But while they're still undeniably one of the great rock acts of their generation - proven time and time again by their huge live shows and festival headline slots - their more recent records just haven't hit the mark. What is brilliant about new album 'Father Of All…', is that despite it marking their thirteenth (!) full-length, they're still pushing themselves to experiment: here, no two songs sound the same. From the effect-drenched vocals of the opening title track to the gruff country-rock twang of 'Stab You In The Heart' via the mid-paced nostalgia of 'I Was A Teenage Teenager', this is an album that sees Green Day abandon any formula. Granted, it doesn't always quite connect, and it probably won't enter the Green Day canon, but it's a bit of fun all the same.
More like this