Album Review
Lauv - ~ how i'm feeling ~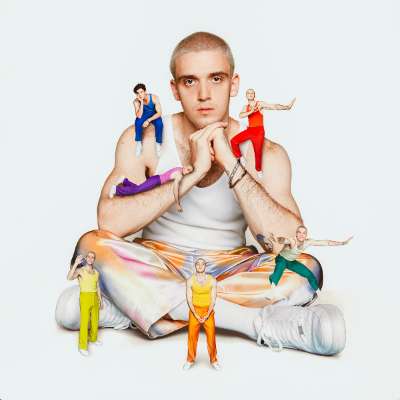 If you're looking for your new favourite pop album, Lauv's got you sorted.
Label: AWAL
Released: 6th March 2020
Highly praised as a songwriter and producer, and with several multi-platinum hits already under his belt, expectations are more than high for Lauv's first official LP '~how i'm feeling~', and he lives up to them and then some. Throughout this 21-track pop odyssey, Lauv shows just why he's considered one of the finest pop writers around. With his reputation for crafting emotional pop bangers, songs like 'Drugs And The Internet', 'Tattoos Together', and 'Feelings' provide the fix on that account, while the collabs he's become famous for - previously released chart toppers 'I'm so tired…' with Troye Sivan, 'Fuck I'm Lonely' with Anne-Marie and 'Mean It' with LANY - also appear. But if you were expecting these to be the highlights, Lauv's got a lil' something extra up his sleeve. In fact, '~how i'm feeling~' presents Lauv as much more than just the hit machine he's become known as. Born of a place of turmoil, the album shines in its emotional moments. Guitar-led 'For Now' glistens with longing, 'Changes' is a roll-call for those going through the shit, and 'Julia' paints a poignant portrait of someone who knows they've done wrong. Delicate closer 'Modern Loneliness' with its set-to-be anthemic chorus of "we love to get high but we don't know how to come down", meanwhile, will pull on the iciest of heartstrings. With some to dance to and some to cry to, if you're looking for your new favourite pop album, Lauv's got you sorted.
More like this