Confirmed
Pillow Queens announce debut album 'In Waiting'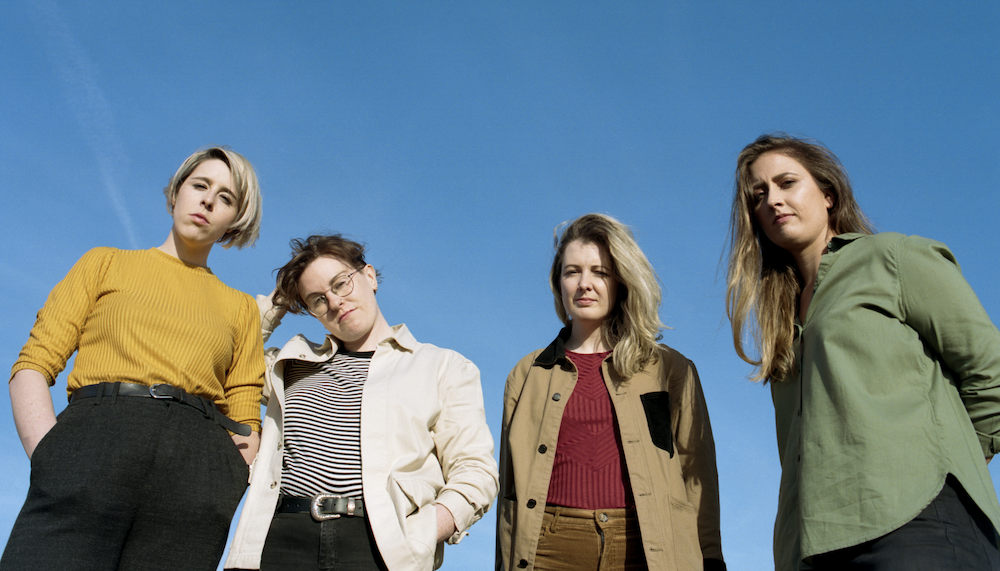 And they're also sharing new track 'Handsome Wife'!
Woohoo! Irish four-piece Pillow Queens have announced that their debut album 'In Waiting' is set to land on 25th September and they're sharing new track 'Handsome Wife' to celebrate.
"'Handsome Wife' begins with a glimpse into an emotional homecoming, one that intensifies and romanticises the seemingly insignificant," the group explain. "Throughout, the mundane but tender moments are held up and deified, paying reverence to the ease in which a love can thrive outside the realms of tradition. The song continuously references structures and rituals that were once out of reach, but are now within our grasp. In spite of this Handsome Wife affirms that they pale in comparison to the communities we've built ourselves."
Check out the new song and full 'In Waiting' track list below.
'In Waiting' Tracklisting:
1. Holy Show
2. Child Of Prague
3. Handsome Wife
4. HowDoILook
5. Liffey
6. A Dog's Life
7. Gay Girls
8. Harvey
9. Brothers
10. Donaghmede