Album Review
Another Sky - I Slept On The Floor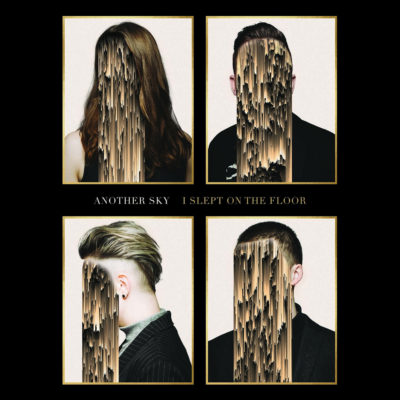 A potent and empowering statement of intent.
Label: Fiction
Released: 7th August 2020
Ever since their evocative performance on Jools Holland back in 2018, Another Sky have seemed on the verge of creating a truly powerful piece of work. On 'I Slept On The Floor', they make good on that promise and then some. An album that veers from haunting (opener 'How Long') to invigorating ('I Fell In Love With The City') and back again, it's a deftly-pieced-together debut that boasts a poignant and mighty heart. Catrin Vincent's distinctive vocal is, unsurprisingly, a cornerstone for its beauty, with tracks like 'Brave Face' and 'The Cracks' trembling with defiant strength, but this isn't just a record that leans on her voice. From the intense centrepiece that is the title track, through to the quiet introductory beats of 'Life Was Coming In Through The Blinds' - which soon give way to crushing drums - there's a richness to the instrumentation that proves just how seamlessly this quartet work together. An album that manages to be both delicate and thunderous at once, 'I Slept On The Floor' is a potent and empowering statement of intent.

Get your copy of the latest issue
More like this