Helmed by pop's most lovable stalwart, you can't help but crack a smile.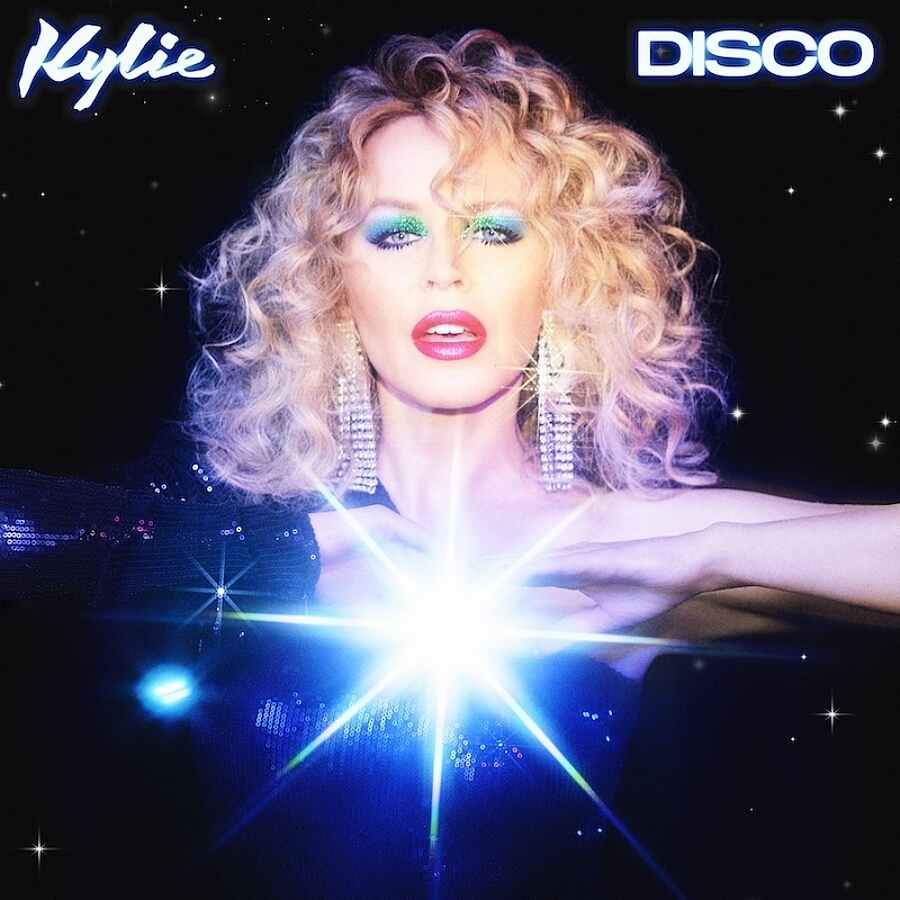 Madonna may have snapped up the title of pop's original chameleon long ago, but over her four-decade career, Kylie Minogue has proven herself more than capable of pulling some unexpected tricks of her own. From literal Neighbour next door beginnings, later came mid-'90s Indie Kylie, complete with Nick Cave ('Where The Wild Roses Grow') and Manic Street Preachers ('Some Kind of Bliss') collaborations; Futuristic Kylie circa 2001's all-conquering career reinvention 'Can't Get You Out of My Head', and even Country Kylie on 2018's most recent, Tennessee-recorded effort 'Golden'.
But throughout it all, what Kylie Minogue has always done best is the kind of cynicism-free, pure pop that few can match her on. Bottle the gleeful energy during the singer's 2019 Glastonbury legends slot, and you'd have an antidepressant stronger than any professional medic can prescribe; full of twirling, pastel-hued dancers, glitter explosions and a full-on fake wedding scene, it was an hour of unapologetically giddy good vibes and it's with this spirit in mind that the pop icon's 15th studio album 'DISCO' arrives.
In some ways, despite its evident '70s and '80s throwback leanings (the smears of powder blue eyeshadow on the cover should firmly cement that idea), Kylie's latest still manages to savvily read the room of the current popscape. Rather than purely aligning itself with the artists of yore, 'DISCO' is, you sense, just as indebted to Dua Lipa's recent reinvention of them on 'Future Nostalgia' as anything else ('Real Groove' in particular comes in like the PG cousin of Dua's 'Hallucinate'). But where Dua put a slick, sassy, 2020 coat on her references, Kylie being Kylie isn't afraid to lean into the camper side of proceedings.
'Supernova', with its flourishes of strings, is sort of like if Boney M and RuPaul teamed up for a dancefloor slayer (but with more space references); recent single 'Say Something' bubbles along like a gleaming advert for an all-inclusive beach holiday, while 'I Love It' is perfectly-produced, shimmering Minogue 101. If 'Monday Blues', with its "Monday, Tuesday, Wednesday, Thursday, Friday, it's the weekend" motif, is a little too basic for even Kylie to really sell, then she makes up for it on highlight 'Where Does The DJ Go?' - all well-placed handclaps and the kind of pure pop E-numbers that call to mind her own 1990 banger 'Step Back In Time'. If she doesn't release closer 'Celebrate You' as a Christmas single, meanwhile, she'll have missed a trick.
The whole package comes imbued with the kind of brightness, positivity and joy that the singer's been preaching for 40 years now. And if 'DISCO' might not be the most progressive or groundbreaking album of the year, it's certainly up there as one of the most charming. In other hands, these tracks would almost certainly veer into the saccharine, but helmed by pop's most lovable stalwart, you can't help but crack a smile.
More like this