Four years on from the raunchy throb of 'Any Human Friend', the Londoner is preparing a fourth LP that pulls together the threads of all that's come before and finds power in the smaller moments.
There's nothing like a prolonged period of anxious self-reflection to really kill your lyrical boner. When Marika Hackman released third LP 'Any Human Friend' back in 2019, she ushered in an era of overt and proudly vocal sexuality; one that found her "kissing and fucking" her way through a record full of thirsty missives and equally direct, guitar-centric hooks, held together by an aesthetic of power suits and dominant energy. "I wasn't running around with my hand down my pants for two years," she laughs now, sat in a London Fields cafe, a stone's throw from the studio where she's spent much of the last year. "But I was obviously just feeling super bold, and in touch with myself and free."
She was somewhat lucky with the timing of the release; by March 2020, Hackman had already finished the bulk of her planned touring schedule, including a headline at Kentish Town Forum - her biggest hometown show to date. But though logistically she was in the clear, the following years affected her in their own way. Taking her first real break since she first began nearly a decade ago, she jokes that she "didn't lose much from that campaign, but then I did lose my ability to write music". "So that set me back a bit," she adds, in a deadpan.
During lockdown, she spent a lot of time at her parents' house in the Hampshire countryside. She paused and sat with "the private side of [herself]". As a stopgap to maintain a sense of creativity, she set about recording 2020's 'Covers' release - ten re-imaginings of tracks from artists as wildly diverse as Grimes, Elliott Smith and Beyoncé. She credits the process - of getting to "the guts" of the songs and allowing herself to experiment with production without the need to purge herself of her own thoughts immediately - as slowly easing her back into the game. "Moving on from that," she nods, "I managed to sit down and be a bit more disciplined and make a start."
Naturally by this point, however, it was not the horny, hyper-bold narrator of 'Any Human Friend' that was returning to the table. She speaks of the childhood nostalgia that came from spending an extended period of time at home, and how she began to see it as directly at odds with much of her adult experience. "I have chronic anxiety and, because I didn't have it as a kid, I very much see my childhood as this quiet, pastoral scene and then my late teens into adulthood as this gnawing, industrial, monstrous thing," she begins.
And so, beginning work on LP4, the idea of these two extremes began to translate their way in sonically. "I knew when I was some way through the process that I wanted it to feel really raw but cinematic at the same time. I wanted to get this rub of industrial sound as well as something really organic," she continues. "That rub, it's also maybe a symbol for the rub between childhood and adulthood and the way you can get quite heavily launched into adulthood. It's a lot, whereas there's something so sun-dappled about being a kid…"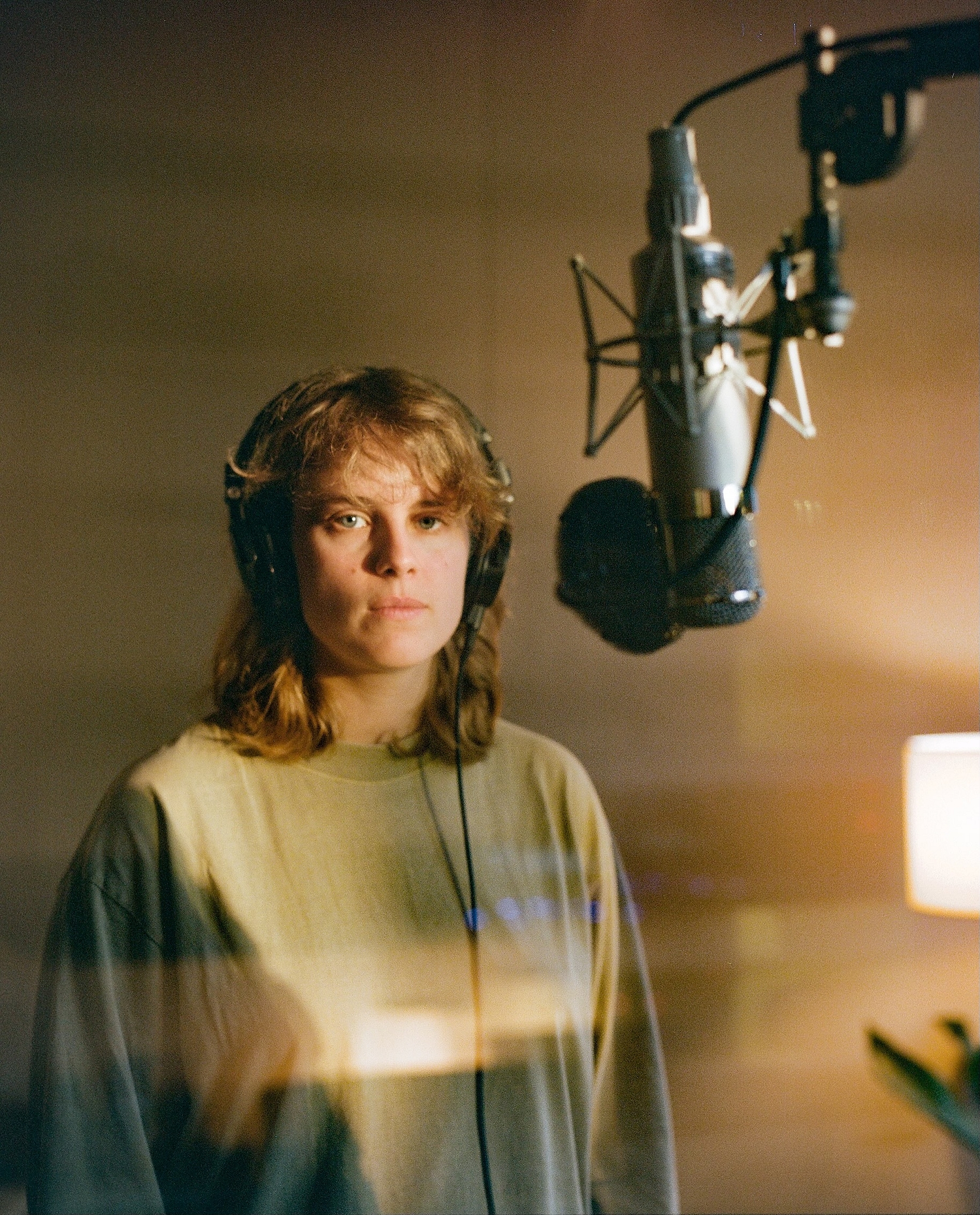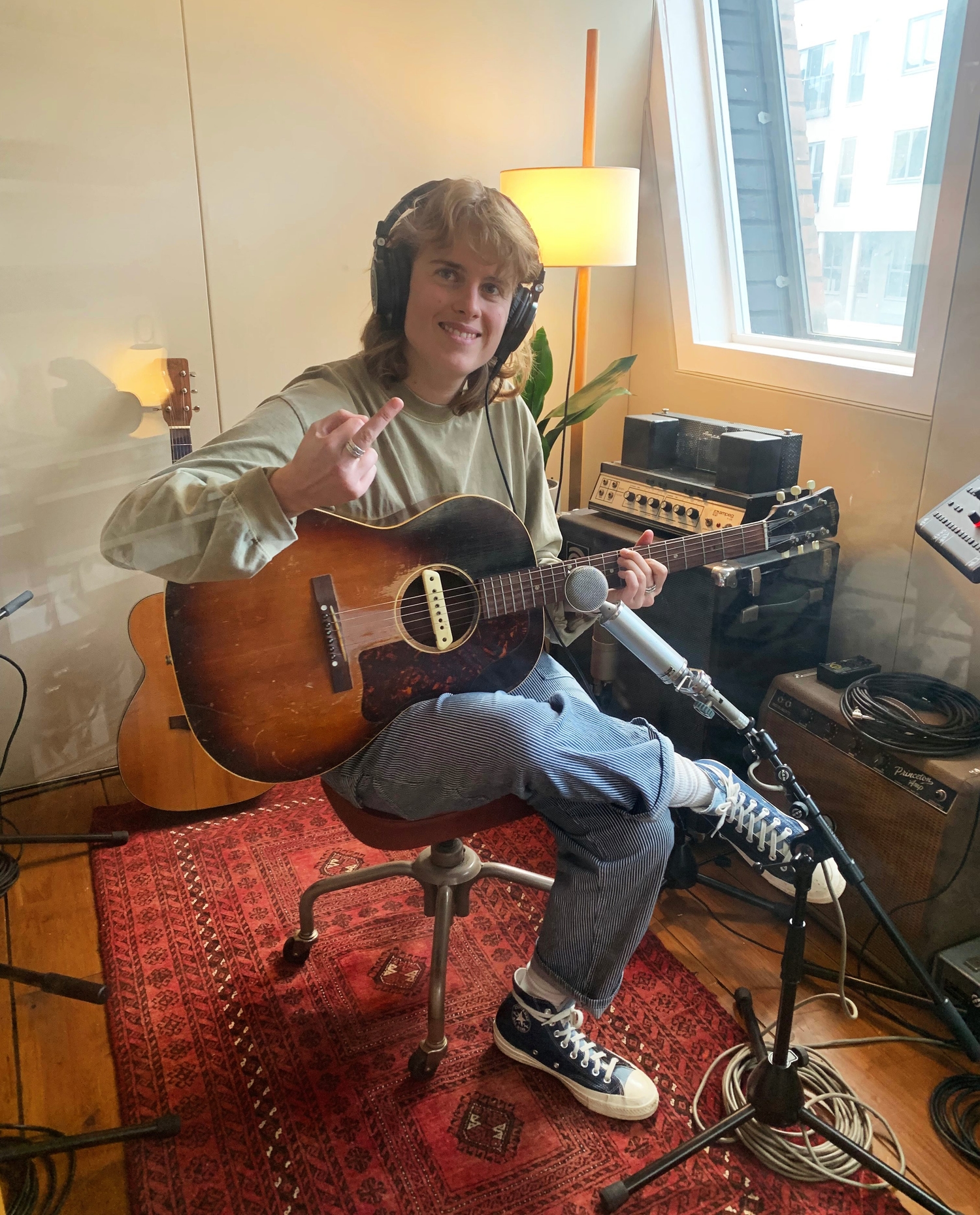 "This time round, it still has to be better but I don't think bigger necessarily means better."
Where the constant cycle of release, tour, release, tour since she was barely out of her teens had inadvertently triggered a snowball effect - "Or like, Pacman: more, more, more. [Where every album] has to be bigger and better," she suggests - the time away had also given her perspective on her own trajectory a shake up. "This time round, it still has to be better but I don't think bigger necessarily means better."
Written and recorded over a two and a half year period, the album instead is an exploration of dynamics - both musical and personal. Aside from the 'Covers' release, LP4 marks the first time that Hackman has been credited as primary producer, with additional input from Sam Petts-Davies (Warpaint, Thom Yorke) and Charlie Andrews, who recorded her 2015 debut 'We Slept At Last'. And just as this move points to a new confidence in her own abilities, there's a quiet yet robust assertiveness to the way the musician speaks about her new material that's just as bold as her previous work, but in a very different way.
Where her debut introduced a singer-songwriter who would often wrongly find herself labelled as 'introverted' ("I think sometimes people misconstrue me being quieter, but I've always been a confident person," she notes), 2017's 'I'm Not Your Man' arrived almost as a direct middle finger, complete with burgeoning bravado and indie-rock hooks, before 'Any Human Friend' squashed any accusations of shyness once and for all. Her newest, she says, finds a space where she can tie all these facets of herself into a whole. "To me, this record has the quietness of my first album and that close to the surface feeling, but it has the abrasiveness and the sass of my second and third - it's all there, instead of picking one direction.
"There's still one lusty track, but it's kind of dark; it's like body horror in the way it's presented," she continues. "The start of mine and my partner's relationship was quite difficult and pissed a lot of people off, and there's a fall out from that - the idea of falling in love with someone, but also it's causing chaos. Then the bulk of the record is quite reflective: there's stuff about the breakdown of former relationships, and the way I've been viewed by other people and the way I've viewed myself. There are instrumentals that are really very musical moments of reflection to let your brain pause and settle, and stuff about panic attacks, and sonically there are big grungy bangers, and tiny little acoustic songs…"
Hackman stops herself with a laugh, aware that she's just listed enough qualities to fill about five albums in one. But having revelled in the persona that she'd leaned into on her last release, on her newest the MO is clearly in breaking that all down and exploring the multitudes and intricacies of simply being herself. "Maybe it was harder because there was less of a part to be played; there were no scripts to follow that I'd created for myself," she muses on the last few years. "But I feel like this record took me on a journey; I was trying to grapple with it and take the reins, and I finally managed to contain it by the end."
Read More
Featuring James Blake, Romy, Marika Hackman, yeule and more.