"We're giving it everything we've got" - Anteros gear up for House of Vans at Bestival 2018
The band are set to air a handful of new tracks during their set at House of Vans next weekend.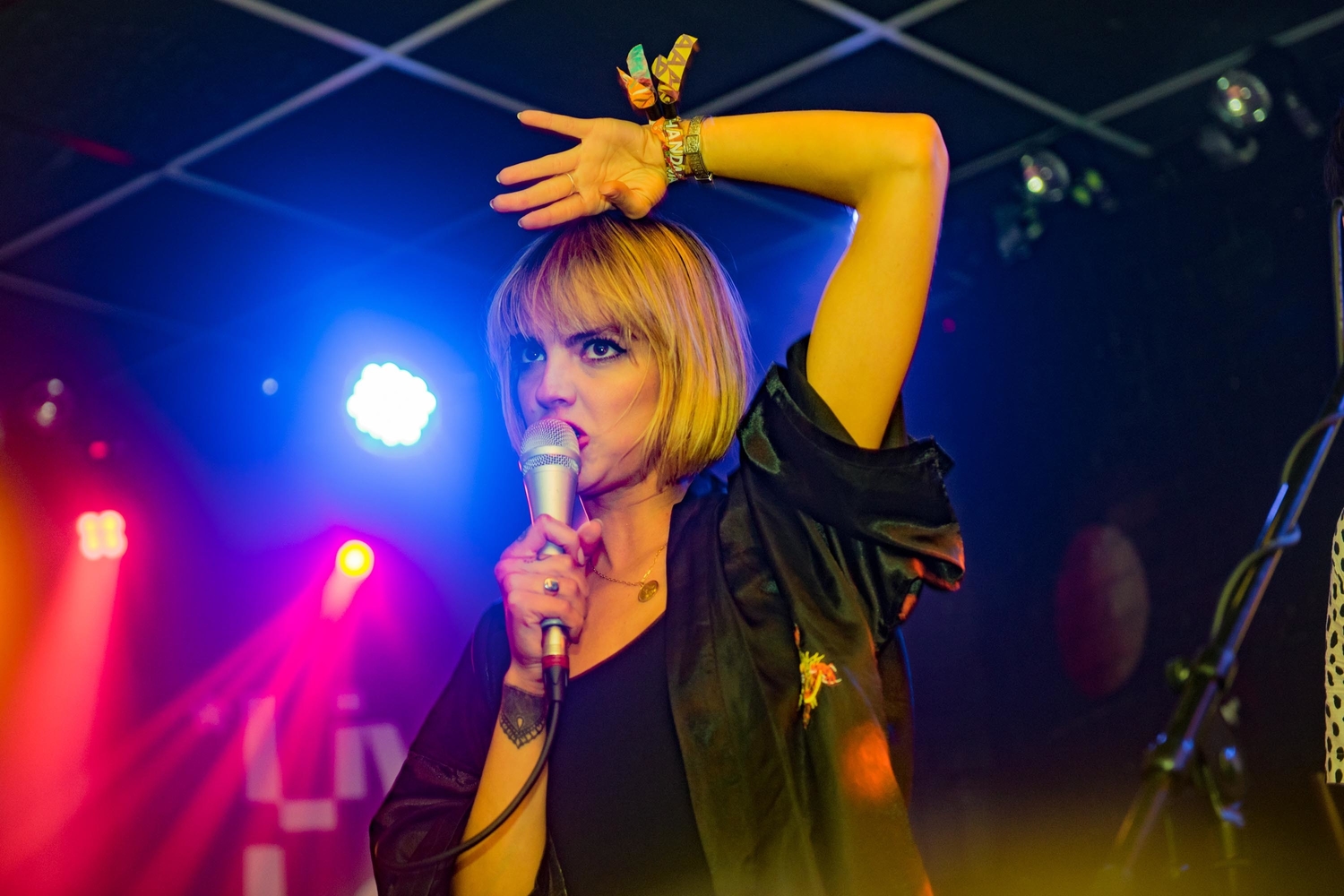 Photo: Lindsay Melbourne
This month, House of Vans will be making its festival debut when it officially opens its doors on-site at this year's Bestival. Across the full weekend, there'll be a host of brilliant musicians playing, as well as a range of experiences and art installations to get stuck into and check out.
Each evening of the festival will see a different host taking over the stage, with the likes of Sunday Best Recordings, Invaders of the Future, House of Vans Sessions and yours truly DIY all taking over a night each.
We'll be closing proceedings on the Sunday evening, and have invited the brilliant Anteros along to join the fun. Ahead of their slot on the stage, we had a quick catch up with the band's Laura Hayden to find out how festival season's been treating them so far.
Last time we spoke to you, you were busy working on your debut album - how's that progressing? Can you tell us any details?
It is progressing well, thank you. I think that is all we are allowed to say…!
Festival season is very much underway now - how have your performances been so far this summer?
So far it has been very good to us, our highlights being Live At Leeds festival (I believe it was the DIY Stage we played), TRNSMT and Bilbao BBK.
You're also going to be playing at House of Vans at Bestival next month - how're you looking forward to the set? Is this going to be your first visit to Bestival?
It is indeed, it's also our first gig with House of Vans. We are very much looking forward to it. It is the last busy weekend of festivals - we're playing three in 48 hours - so we're giving it everything we've got.
Have you been able to many new songs live? What else can people expect from your set?
We're currently playing two new tracks. It's easy to get used to people singing the words, [so] it can be scary to play new material 'cause you don't want to kill anyones vibe or break the connection with the audience. However the reception to the new tracks has been great to far - so much so that we don't think twice about playing them anymore. We're really enjoying changing up the set for every festival: it is a nice feeling to be able to move the songs around and for the set to remain coherent. It's also more fun for us on stage, because it doesn't feel repetitive show after show.
Anteros play House of Vans at Bestival (2nd - 5th August), where DIY is an official media partner. Tickets are on sale now. Visit diymag.com/presents for more information.
Read More
Featuring James Blake, Romy, Marika Hackman, yeule and more.