Watch:
Björk shares a new video for 'Utopia'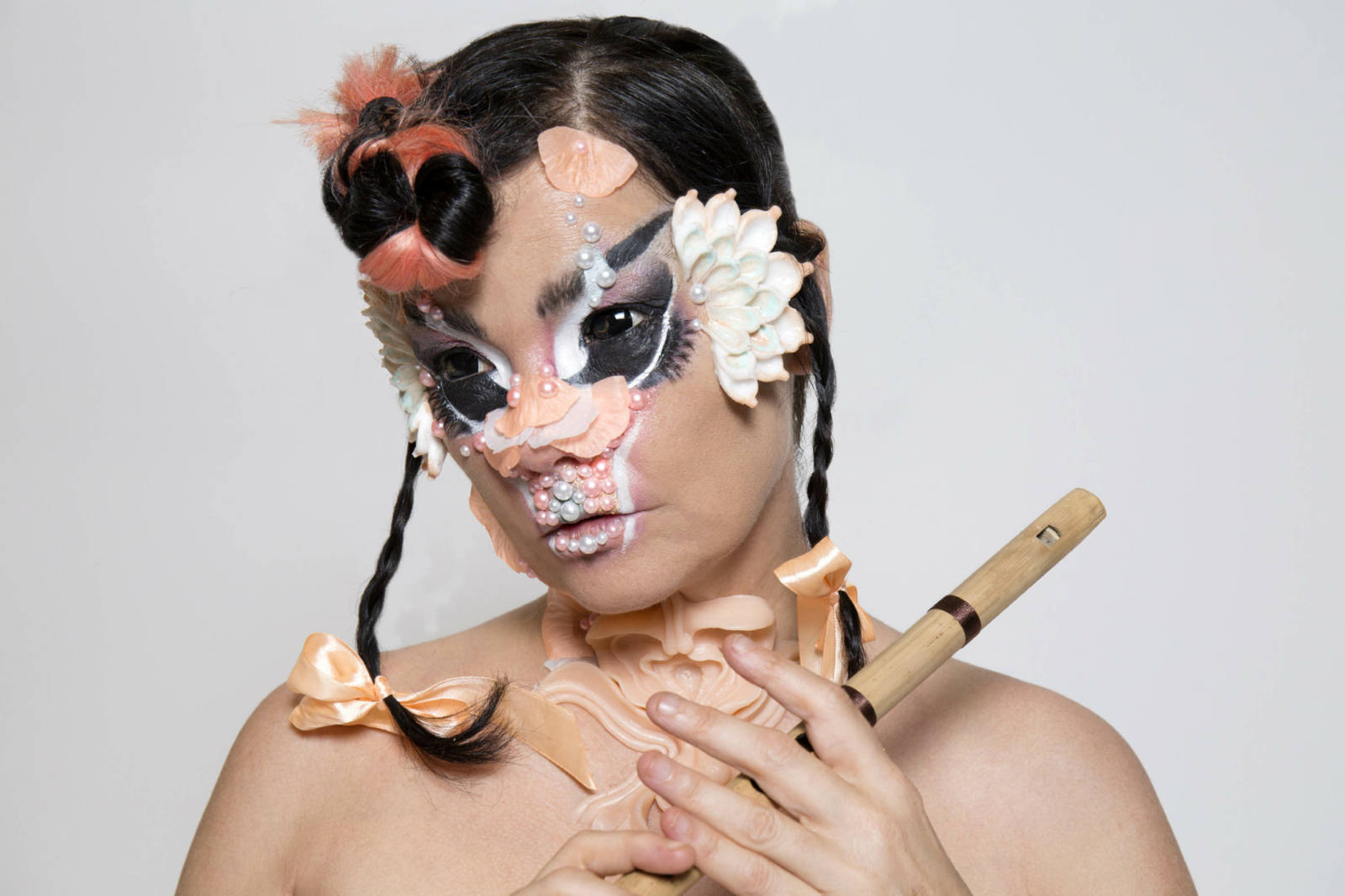 She released the album of the same name a couple of weeks ago.
It's been a couple of weeks since Björk released her new album 'Utopia', and now she's shared a video for the title track.
The clip has been directed by Waren Du Preez and Nick Thornton Jones, with creation direction by Björk herself. In it, she and a band of flute players rise from a stunning and vibrant paradise-like environment, and go on to explore its different facets as well as playing in a chorus.
Speaking of flutes, she recently revealed that there'll be a new live version of 'Utopia' in the works, which will be more flute-heavy. Speaking to Matt Wilkinson on Beats 1, she said: "there were a lot of flute things I didn't completely explore, like more soloists and mysterious kind of flute playing and I'm gonna be rehearsing with the flute players here in Iceland".
Björk was recently announced for French festival We Love Green, which takes place between 2nd-3rd June in Paris and she'll be playing at All Points East next year too.
Watch the video for 'Utopia' below.
Read More