Watch
Björk unveils new video for 'Lionsong'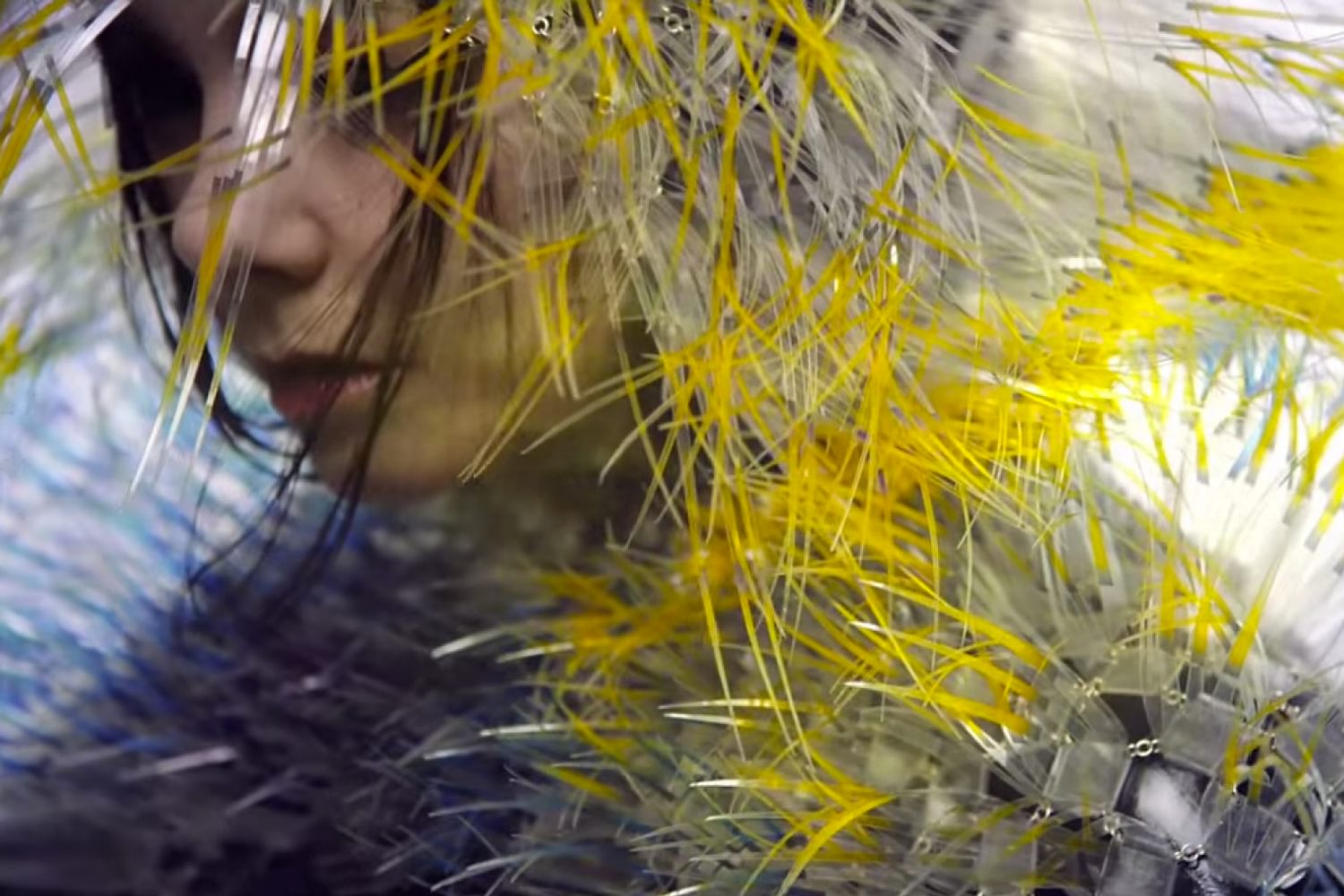 'Vulnicura''s art comes to life in distinct, beautiful new clip.
Björk has unveiled the video for 'Lionsong', airing below.
This is the first video to emerge from the Iclandic's 'Vulnicura' record, which was released early in January, following a high-profile leak. It's since been aired live for the first time at New York's Carnegie Hall, with Björk set to bring the LP to the UK's Wilderness Festival and Manchester International Festival.
Inez & Vinoodh have produced the video, which incorporates 'Vulnicura''s art into a curious, beautiful bringing together of surrealist imagery.
"Björk's character for 'Lionsong' had to be smooth like a spider waiting in her web and seductive like a Balinese dancer cast in bronze. She is seen as if under a microscope, baring her heart while luring us inside the bloody galaxy of her own wound," the directors tell Noisey.
Watch 'Lionsong' below.