Update:
Chvrches spill the goss on their "weirder" and "more aggressive" new album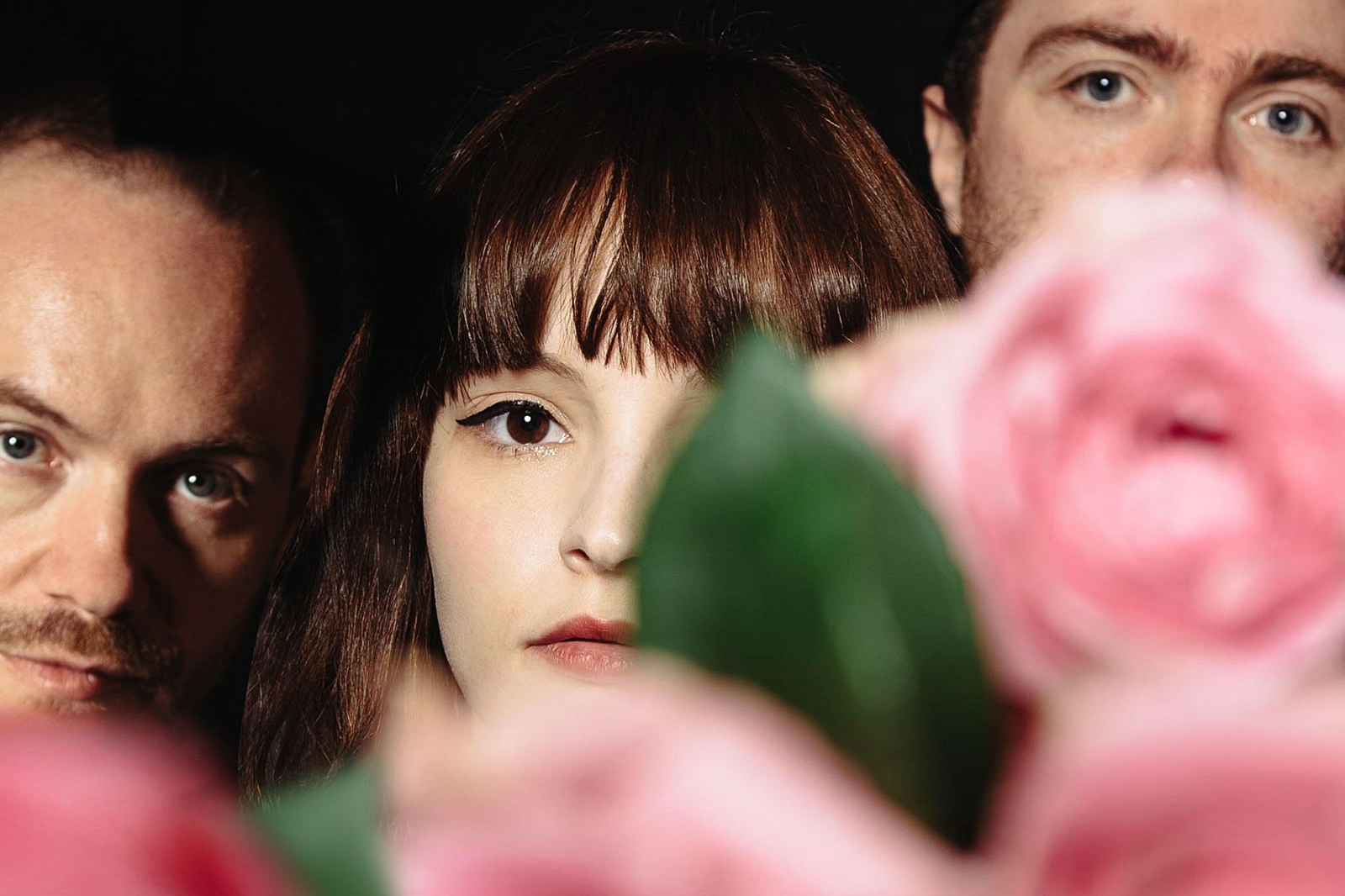 The follow-up to 'Every Open Eye' is produced by Greg Kurstin.
Rumours have been flying around about Chvrches' forthcoming third album for a while now - stoked by in the studio snaps posted online by the band - and now the Scottish pop legends have revealed a few details in a new interview.
Speaking to Entertainment Weekly, the band confirmed that the follow-up to 'Every Open Eye' is produced by Greg Kurstin; the whizz behind albums from Adele, Shura, and Sia, among many others. "He's done such big pop records, but they've always got a bit of saltiness in them," said Chvrches' Lauren Mayberry.
"He pushed what we were doing to be bigger in some ways, but he also pushed us to be weirder," she added. "He'd be like, 'If the vocal melodies are as sweet and as precise as this, why don't we make these other sounds so fucked up and gnarly and strange?' I loved that."
"When I listen to the record, I feel like it's the most pop stuff we've done and also the most aggressive and vulnerable at the same time," she continued. "It was about really leaning into those moments - and also wanting there to be a real humanity and character to what we're saying."
Opening up about the album's content, Lauren said: "I was looking at the world and realising that we are both the best and the worst - humanity does all of this to itself. [The album] is about questioning why we are where we are and how do we reconcile with that… Yeah, it sounds cheerful. I know."
In more cheerful news, the new Chvrches album is surely imminent! While there's no release date as of yet, the fact that Lauren is discussing the record IN THE PAST TENSE certainly bodes well. Eyes peeled for that one, then.
Read More