Diet Cig unleash video for 'Tummy Ache'
Alex Luciano hosts a placard-making party, there's a tinsel-covered gig, and it's all very ace-indeed.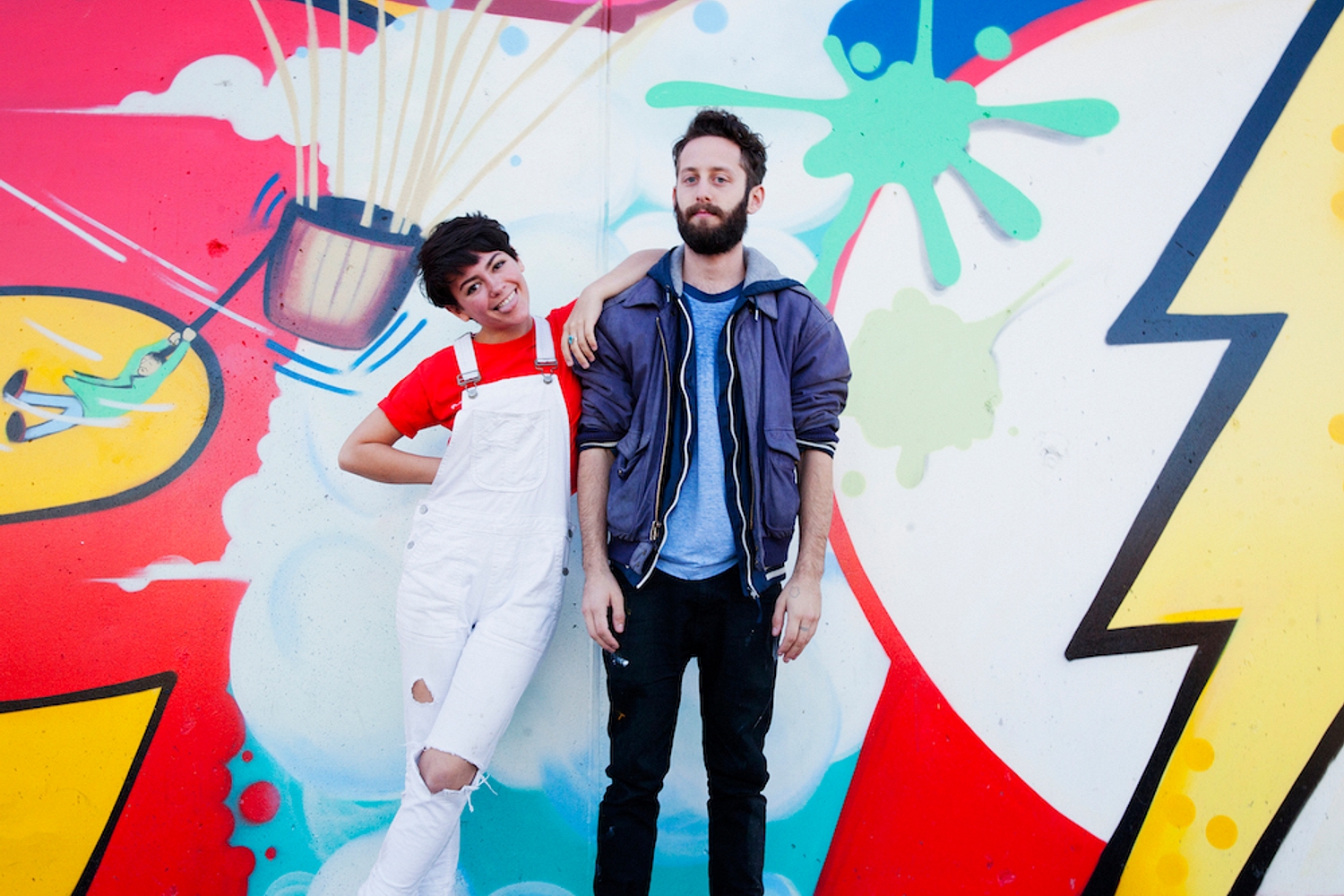 Diet Cig lifted the lid on news of their debut album 'Swear I'm Good At This' last month, and led the way by putting out their live staple 'Tummy Ache' as the first single. Now, it's got a video to match! Following potentially the coolest band in the world around (played by participants from the Willie Mae Rock Camp for Girls and Girls Rock Philly), as they cruise the highways in a glitter-covered tour van, Diet Cig's resident high-kicker Alex Luciano makes a cameo, hosting a placard-decorating party round her place. As well as providing the decor for the band's gig later in the video, it also gives visual shout-outs to the Trans Lives Matter and Black Lives Matter movements, and supports vital U.S. organisations such as ACLU and Planned Parenthood. "It has a message which is really important to me and other femme people," Alex told DIY late last year, speaking about 'Tummy Ache' "It's biting back from a place of sexism in the music industry, and dealing with trying to be punk, hard and tough, but also being soft and empathetic. It's really hard to be seen as a soft person in punk, even though being soft is actually so much harder and more radical." On top of the video news, Diet Cig have also confirmed that bands selected from Girls Rock Camp will be opening for them on their upcoming US tour to raise funds for the camp. Check out the dates below. Watch the new 'Tummy Ache' video - directed by Robert Kolodny - below. Diet Cig's debut album is out on 7th April, via Frenchkiss.
Read More
Popular right now
Featuring James Blake, Romy, Marika Hackman, yeule and more.