Django Django share new single 'Don't Touch That Dial'
The second part of their four-part album 'Off Planet' is out now.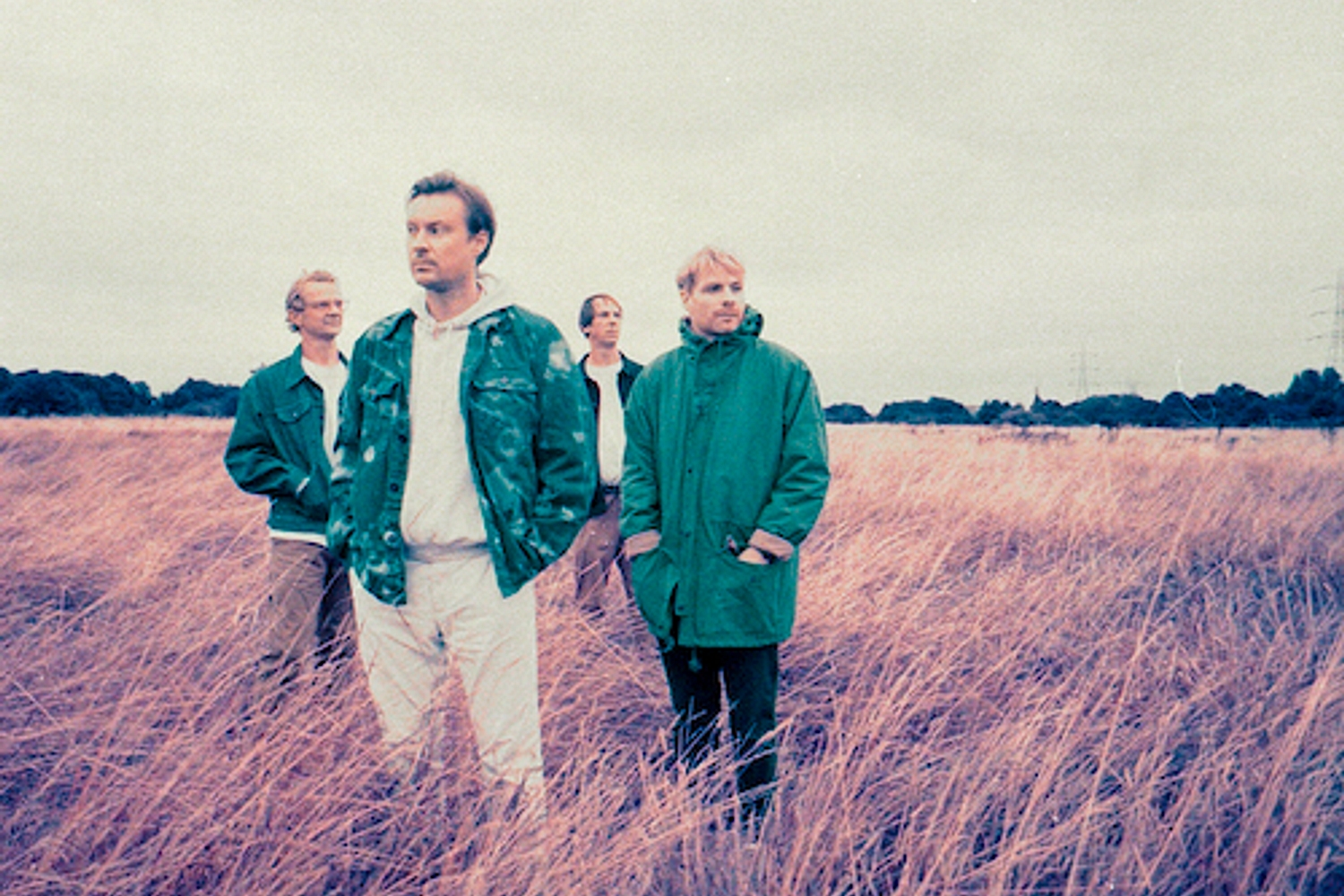 After announcing that the entirety of their new four-part album 'Off Planet' will be out on 16th June via Because Music, Django Django are sharing the second part of the LP today, with lead single 'Don't Touch That Dial' featuring Yuuko. "This was a weird instrumental track that came out of looping some little chopped up bits of a studio jam," the band's Dave Maclean says. "I liked the odd groove of the track and I wanted a vocalist on there but I wanted something quite different, so I reached out to Yuuko and she totally got it, and delivered this outstanding top line." Check out 'Don't Touch That Dial' below. 'Off Planet' Tracklisting: 1. Wishbone 2. Complete Me ft. Self Esteem 3. Osaka 4. Hands High ft Refound* 5. Lunar Vibrations ft Isabelle Woodhouse 6. Don't Touch That Dial ft. Yuuko 7. Back to Back ft. Patience 8. Squid Inc 9. Come Down 10. Golden Cross 11. No Time ft. Jack Penate 12. A New Way Through 13. Galaxy Mood ft. Toya Delazy 14. The Oh Zone 15. Dead Machine ft. Stealing Sheep 16. Dumb Drum 17. Fluxus 18. Slipstream 19. Who You Know ft. Bernardo 20. Black Cadillac 21. Gazelle See Django Django live at the following dates: JUNE 09 - London, UK @ Southbank Centre, Christine and the Queens' Meltdown Festival 11 - Oxfordshire, UK @ Kite Festival 16 - London, UK @ Rough Trade East - instore 19 - Bristol, UK @ Rough Trade Records - instore 20 - Liverpool, UK @ Jacaranda Records Phase One - instore 21 - Nottingham, UK @ Rough Trade - instore 22 - Kingston Upon Thames, UK @ Pryzm - instore JULY 20 - 23 - Macclesfield, UK @ Bluedot Festival 20 - 23 - Standon, UK @ Standon Calling Get tickets to watch Django Django live now.
Read More
Featuring James Blake, Romy, Marika Hackman, yeule and more.