Dream Wife announce "hyper lusty rock and roll" new album 'Social Lubrication'
The trio are also sharing new single 'Hot (Don't Date A Musician)'.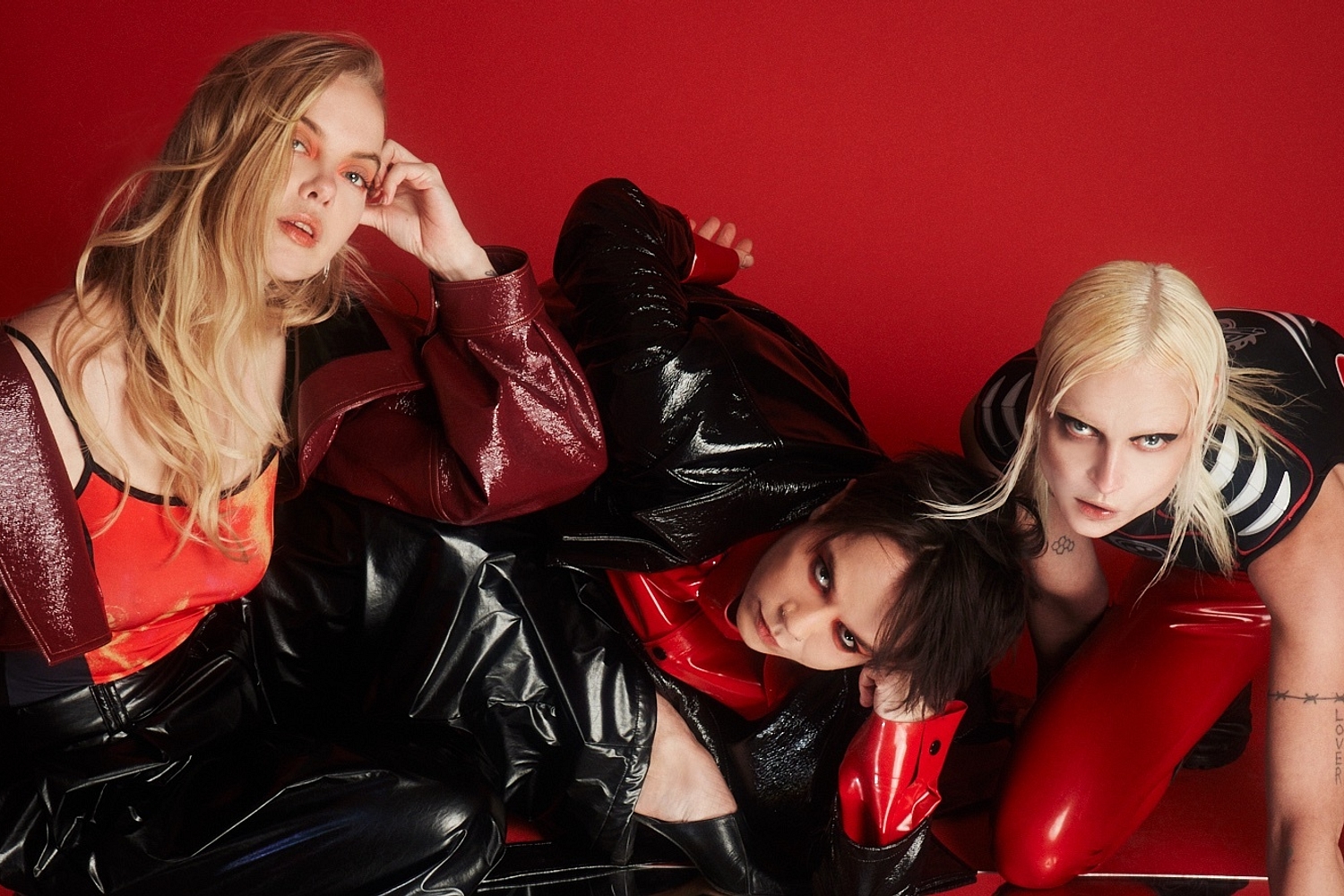 Set for release on 9th June via Lucky Number, Dream Wife have announced their new album 'Social Lubrication'. Speaking about their new record, the trio describe it as a "hyper lusty rock and roll with a political punch, exploring the alchemy of attraction, the lust for life, embracing community and calling out the patriarchy. With a healthy dose of playfulness and fun thrown in." "Music is one of the only forms of people experiencing an emotion together in a visceral, physical, real way," the band's Alice Go says. "It's cathartic to the systemic issues that are being called out across the board in the record. Music isn't the cure, but it's the remedy. Calling the record 'Social Lubrication' harks to that. It's the positive glue that can create solidarity and community." "The album is speaking to systemic problems that cannot be glossed over by lube," Bella Podpadec adds. "The things named in the songs are symptoms of f-ed up structures. And you can't fix that. You need to pull it apart." With new single 'Hot (Don't Date A Musician)' released alongside, Rakel Mjöll explains, "Dating musicians is a nightmare. Evoking imagery of late night make-outs with fuckboy/girl/ambiguously-gendered musicians on their mattress after being seduced by song-writing chat. The roles being equally reversed. Having a laugh together and being able to poke fun at ourselves is very much at the heart of this band. This song encapsulates our shared sense of humour. Sonically it is the lovechild of CSS and Motorhead. It has our hard, live, rock edge combined with cheeky and playful vocals." Check it out now below. 'Social Lubrication' Tracklisting: 1. Kick In The Teeth 2. Who Do You Wanna Be? 3. Hot (Don't Date A Musician) 4. Social Lubrication 5. Mascara 6. Leech 7. I Want You 8. Curious 9. Honestly 10. Orbit See Dream Wife live at the following dates: MARCH 13 - 18 - Austin TX, US @ SXSW Festival MAY 05 - Reading, UK @ Are You Listening? 06 - Wrexham, UK @ The Rockin' Chair JUNE 12 - Kingston, UK @ Banquet 13 - Brighton, UK @ Resident 14 - London, UK @ Rough Trade East JULY 09 - Glasgow, UK @ TRNSMT Festival 23 - Ireland, UK @ Forest Fest Music & Arts Festival 28 - Thirsk, UK @ Deer Shed Festival Get tickets to watch Dream Wife live now.
Read More
Featuring James Blake, Romy, Marika Hackman, yeule and more.