Easy Life on their easyGroup legal case: "This is just corporate bullying"
They've shared that the lawsuit could cost them upwards of half a million pounds.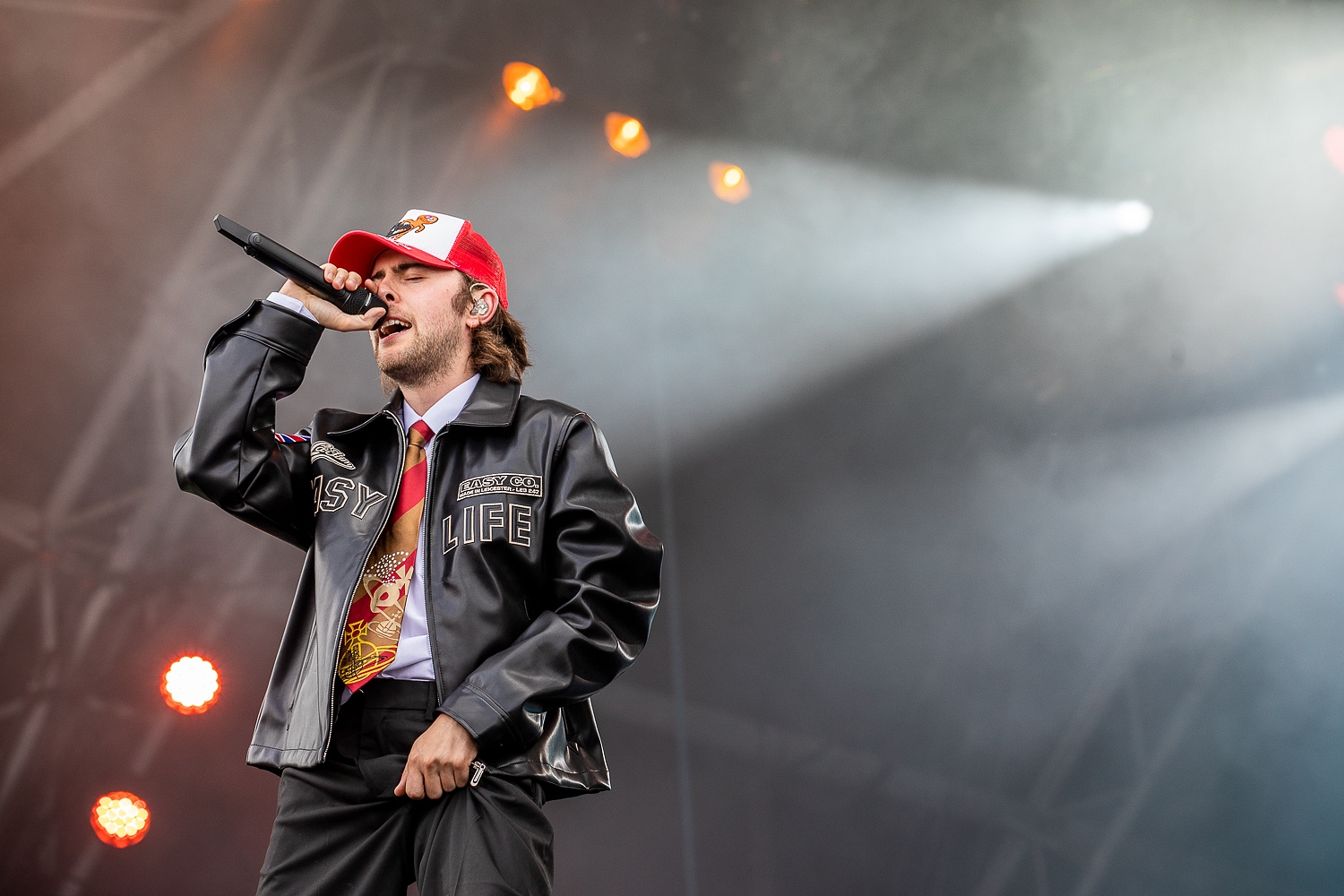 Photo: Emma Swann
Leicester quartet easy life have shared an update on their ongoing legal dispute with the international corporation easyGroup over their band name. Taking to Instagram last night, the band's Murray Matravers has said:

"Hi guys, I just thought I'd hop on here and update you about the ongoing case against us from easyGroup. To start with, thanks so much for the outpouring of love, and anger, and support, and compassion - it really has been completely overwhelming. Thank you everyone who is commenting, sharing, getting involved, offering to crowdfund - all of that. I think it's completely beautiful, thank you so much.
"Now onto some details: this case is going to be extremely expensive to fight in the high court, and our court date would be 2025, so we would be undertaking a massive, potentially two-year-long fight against a billion dollar corporation. We're not a limited company, it's our name on the lawsuit, they could take everything. We could be completely financially ruined from this. And they know that, that's their main tactic. They're extremely aggressive - I'm not sure if anyone's seen the pieces about me in the Daily Mail - but they are running my name through the dirt. They want to discredit us, they want to take hold of this narrative, but you know, it's not about the band anymore. It's really not. This is just a case of corporate bullying, we feel intimidated… we're going through it. we have a very very strong case, but the British legal system is such that we're going to need upwards of half a million quid to even get a fair trial. That's where we're at. Again, thank you from the bottom of my heart. This is such a whirlwind and the support is incredible. Thank you so much."
Watch Murray's full statement below.

The band initially shared the news earlier this week, issuing the following statement on Instagram: "okay… never imagined having to do this but we've no choice but to address the situation we find ourselves in. as some of you have already discovered, we are being sued. easy jet are suing us for being called easy life. they're forcing us to change our name or take up a costly legal battle which we could never afford. we've worked hard to establish our brand and i'm certain in no way have we ever affected their business. although we find the whole situation hilarious, we are virtually powerless against such a massive corporation. i don't really know what else to say, will keep you lot updated. for those of you that bought gig tickets and ended up on a budget flight to tenerife, i apologise, for the rest of you, thank you so much for your support."
Numerous artists have expressed their support for the band online, while one Instagram user has commented that: "It's like if Ryanair sued Ryan Gosling". Join the club, easy life - we get asked for tips on home improvements more than you'd think…
Read More
Featuring King Gizzard & The Lizard Wizard, IDLES, Tkay Maidza, Sleater-Kinney and more.