easy life drop final track 'Trust Exercises'
The band will bid farewell to their current moniker at tonight's sold-out London show.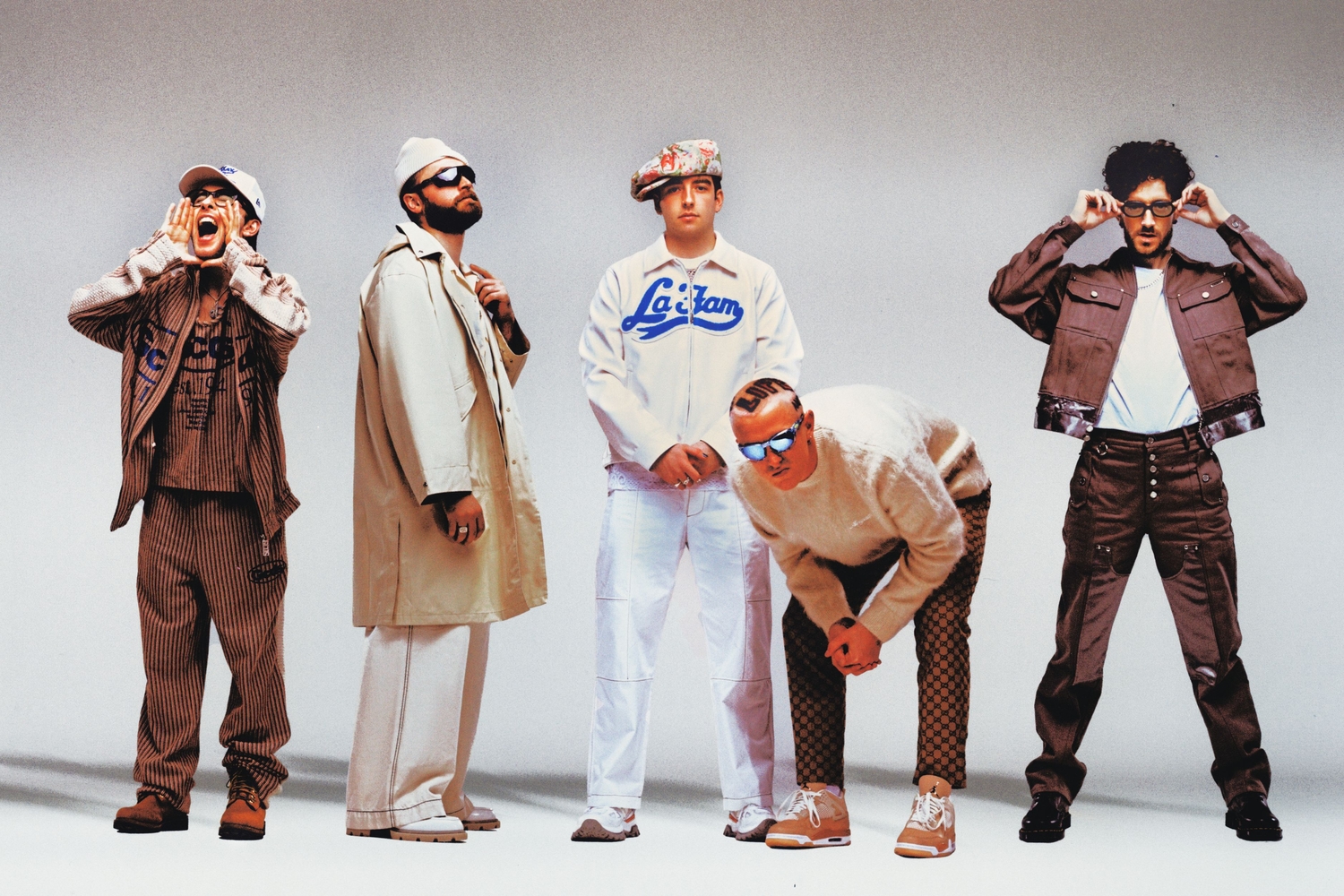 Photo: Jack Bridgland
In the wake of the news that they were being sued by easyGroup for their band name, easy life have today shared what will be their last track under the moniker, 'Trust Exercises'. Produced in collaboration with FINNEAS, the single is actually one of their oldest songs, and champions the idea of "focus[ing] on the good things".
Following a hometown show in Leicester last night, the band will play London's Koko this evening (13th October) for their final gig under the easy life name - one sure to be an emotional and special affair. In a statement posted on their website, easy life explained that the legal action being taken against them has left them with no choice but to change their name.

Back in 2021, DIY were honoured to welcome easy life to the cover of our May issue (for what may well now be a collector's edition). Limited copies of the print mag are available here, or you can read the full cover interview - and listen to 'Trust Exercises' - below.
Read easy life's statement in full:
"Lovely people.
I appreciate we've got some explaining to do here - so much has happened in this last 10 days and it's been a whirlwind, please forgive me for not sharing more detail sooner - this all came to a head last night, and having explored literally every possible avenue, we have realised that there are no good options available to us, and we need to change our name to move forward.
Sadly, it seems that justice is only available to those who can afford it. We simply don't have the funds to access a fair trial in the high court. Not to mention the fact that this would likely rattle on through to 2025, and with this hanging over us we wouldn't be able to release any music in the meantime. Our careers, and indeed our lives, would be on hold.
We're not a nameless company; as you've seen, it's our own personal names on the paperwork. This means that should we lose, the costs will be recouped from us personally. They could take everything; material possessions, our livelihoods, our homes.
You can imagine the turmoil this has caused us, but I really hope this helps you understand our situation. We have found solace in the outpourings of love and support, for which we are all grateful for beyond words.
I'm writing this on Tuesday, now in the knowledge that our final day as the 'easy life' you know is probably Friday - fittingly Friday the 13th. We have managed to get some shows together (literally booked last night), and we really hope as many of you as possible will be able to come and join us for the farewell parties.
Even though we aren't able to fight this, we now need to go into a period of legal mediation with Easy Group about what happens next. We're really hoping they might be gracious about this, and we are hopeful for the opportunity to finally put out the song we know you've been wanting for years. Still not as we'd imagined, but it's a song for you guys and we want you to have it.
It's with the deepest sadness that I confirm once again, that we, as easy life, will be playing our final shows this week. Perhaps our case will help provoke a dialogue around legal reform and justice being available to all, however I fear such conversations will fall on deaf ears.
Who knows what will happen next, every storm runs out of rain eventually.
Thanks again for your support,
easy life"
Read More
Featuring King Gizzard & The Lizard Wizard, IDLES, Tkay Maidza, Sleater-Kinney and more.