'Tis the season…
Gallows announce new record 'Desolation Sounds', stream 'Bonfire Season'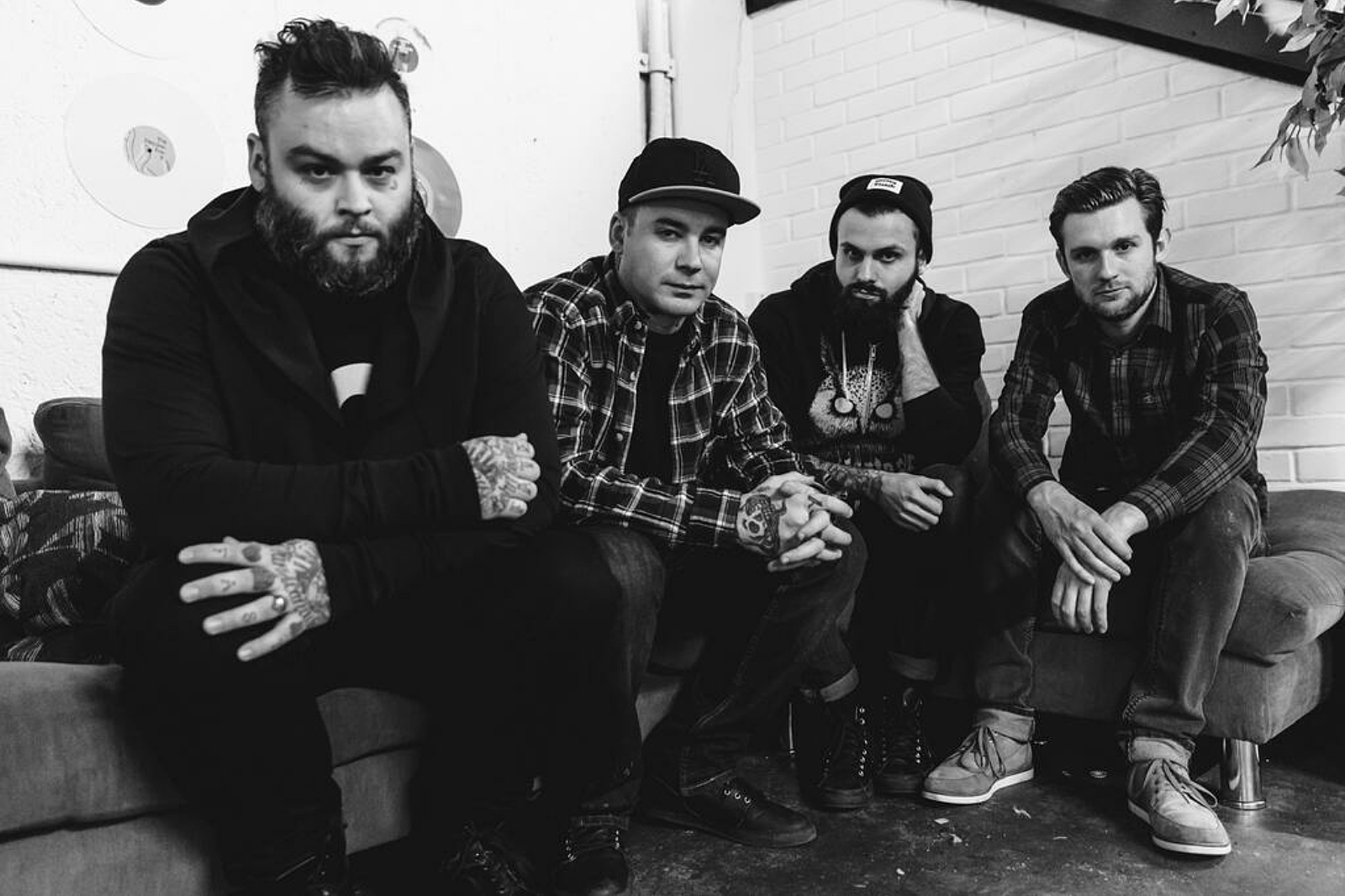 The new record gets released on 13th April through Venn Records/ Play It Again Sam.
Gallows have announced plans to release their new album, 'Desolation Sounds', later this year.
Due to be released on 13th April through Venn Records / Play It Again Sam, the band have also provided a first taste of their second album with former Alexisonfire guitarist Wade MacNeil at the helm, in the form of 'Bonfire Season'.
Getting its premiere on The Rock Show with Daniel P Carter on Sunday, Gallows' first track taken from their fourth album is a less chaotic turn than we've come to expect from the Watford punks; the track still, however, bristles with the skulking angst of a band with something to say.
The video is equally as moody, using haunting imagery and domination to compliment Wade MacNeil's growling vocals. "Burning like a bonfire, until there's nothing left."
Co-produced by Steve Sears at Titan Studios, 'Desolation Sounds' follows up Gallows' 2012's self titled effort, which was released after MacNeil replaced original vocalist Frank Carter. 'Desolation Sounds' will also double as the band's first album without guitarist Steph Carter, and follows on from last years single, 'Chains'.
Speaking of the record, guitarist Laurent 'Lags' Barnard has said: "I think the album sounds really fearless. It's the sound of a band that's comfortable with playing music together, rather than trying to fit into a certain scene or zeitgeist or any preconceived notion of what the band should be. We just ignored the outside music world and made an album that felt good in our guts."
The band have also announced three live dates, in Glasgow, Manchester and London.
MAY
22 Glasgow Cathouse
26 London Garage
27 Manchester Sound Control
Check out the video for 'Bonfire Season', as directed by Josh Reichmann, below.
Read More