Watch
Girl Ray share disco-inspired new song 'Everybody's Saying That'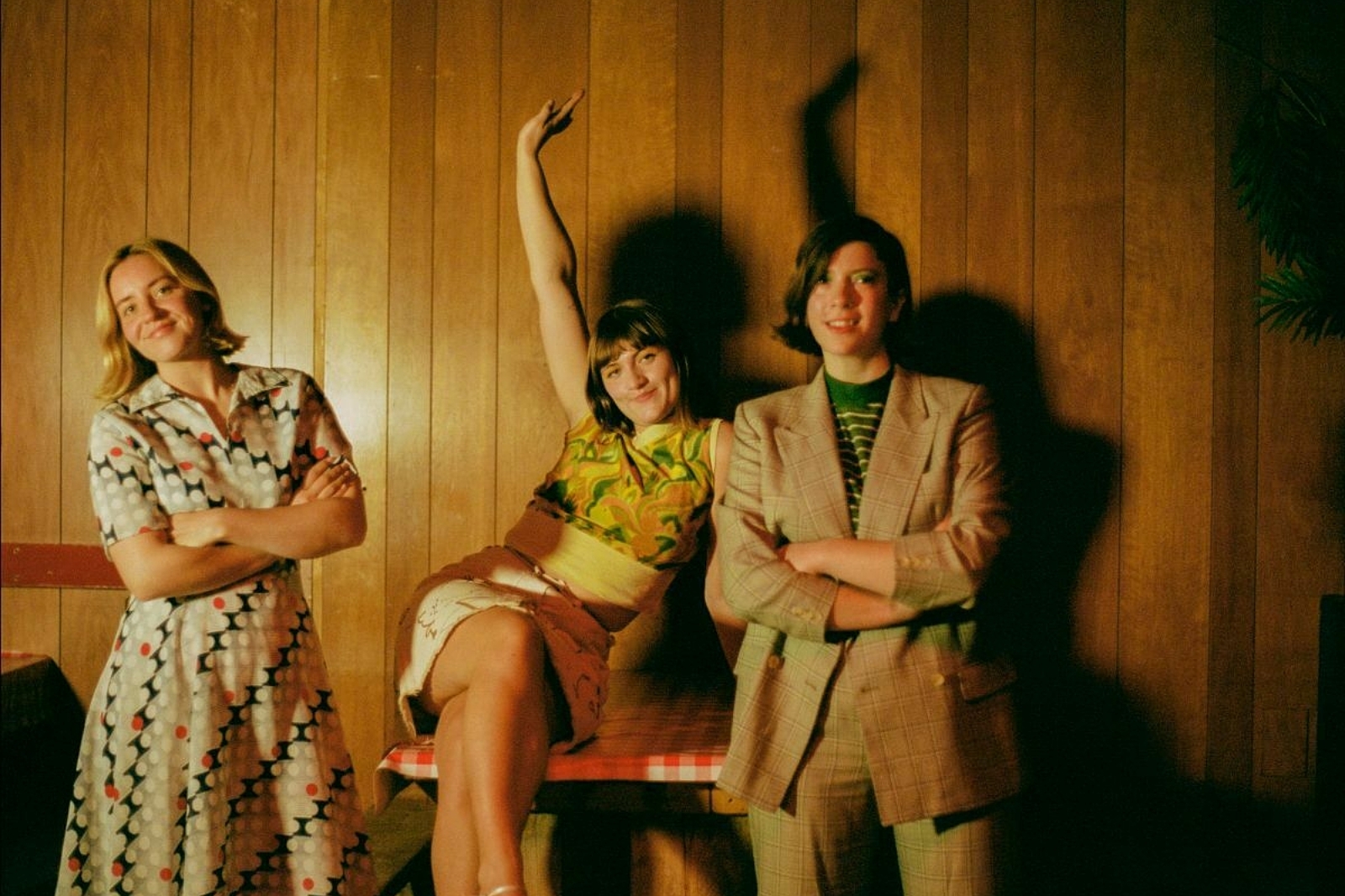 Photo: Chiara Gambuto
Their new track explores themes of "new love and self doubt".
Girl Ray - aka Poppy Hankin, Iris McConnell and Sophie Moss - are sharing their latest single 'Everybody's Saying That'.
"The lyrics on this single were inspired by the straight-to-the-heart simplicity of the disco greats," Poppy explains. "I wrote it while missing my partner while on tour in 2020, and it plays on themes of new love and self-doubt. Musically we took reference from the nu-disco resurgence that seemed to be taking off in 2020, in particular from the likes of Kylie Minogue (Disco), Jessie Ware (What's Your Pleasure?), Dua Lipa (Future Nostalgia) and Róisín Murphy (Róisín Machine). We were really inspired by all of these women re-imagining disco."
"We met Alice, the director, while we were all working in a coffee truck on film sets over the pandemic," Poppy adds. "Alice is the special kind of person you can put total faith in and know she'll make something amazing, so when she agreed to direct our video we were beyond excited. We wanted the video to have an emphasis on atmosphere and colour rather than narrative to fit in with the feel of the song, which Alice achieved wonderfully. Lyrically the song is about longing, and even though it was filmed in Slough, the video has pure Hollywood vibes thanks to a hugely talented cast and crew, and countless favours that Alice managed to pull in. We hope you enjoy it."
Watch the video for 'Everybody's Saying That' below.
Read More