Neu Pick:
Girl Ray head to the park in their 'Trouble' video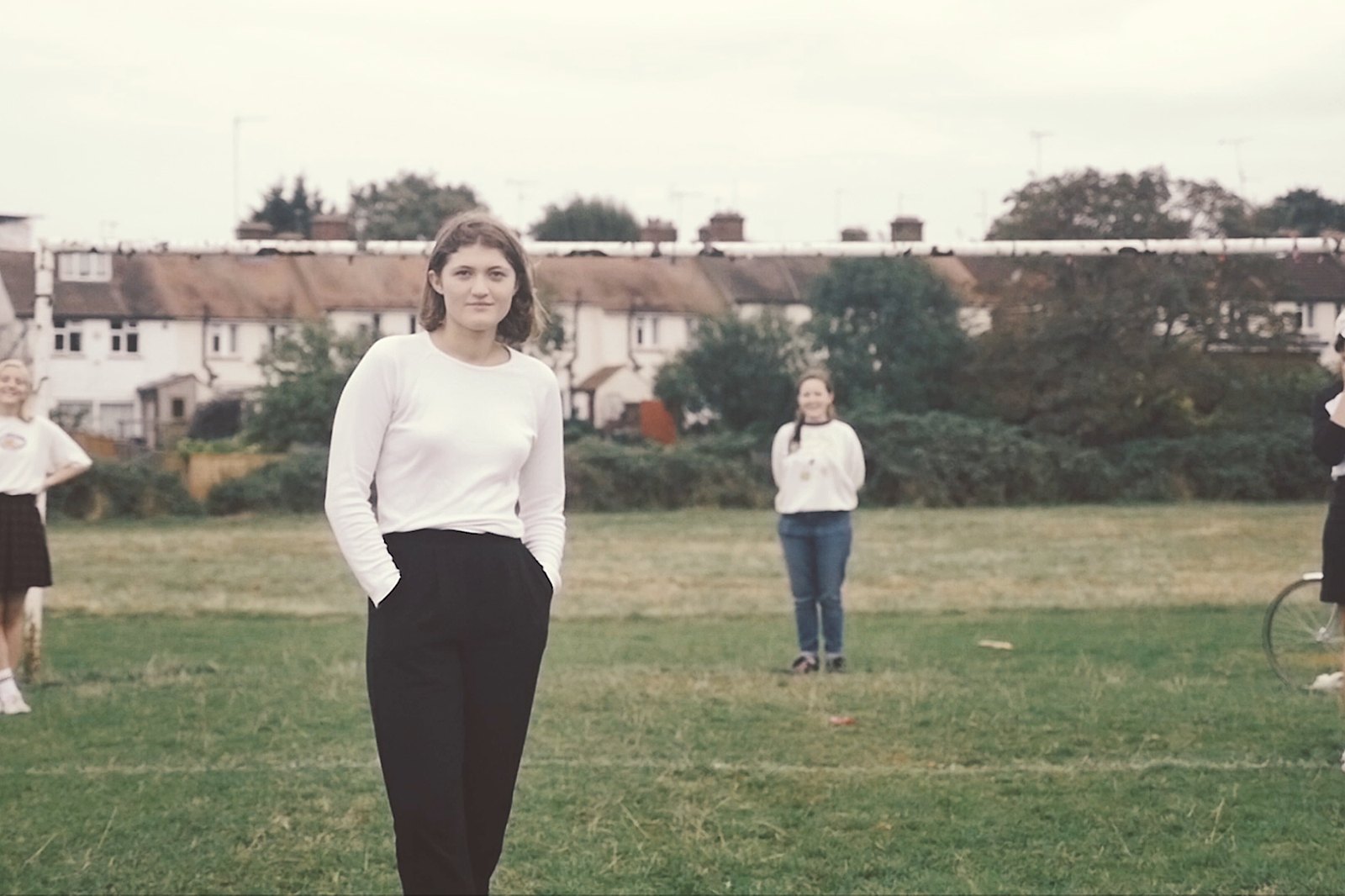 A good, old-fashioned game of Great British Rounders forms the crux of the group's ace new video.
Every weekday, DIY's new music know-it-all Neu brings you one essential new release to get obsessed with. Today's Neu Pick comes from Girl Ray.
Bright and breezy, Girl Ray's ace debut single 'Trouble' is as charming as introductions come - the track's new video's every bit as heartwarming to boot.
Following the gang as they go about their daily routine, there's no boring hours slumped behind a desk here. After scoffing toast and checking out the dictionary definition of "romp" (as you do most mornings, obviously), they hop to the park for a good old fashioned game of rounders. Everybody wins. It's wonderful.
"We wanted the 'Trouble' video to be centred around a big game of rounders and getting ready for it in the morning," the band say. Mission accomplished, to be fair. "We each came up with 12 different random-ish things that we would be filmed doing, and then the morning after filming those we went to a park and tried our best to do some kind of baseball/rounders hybrid game. We're very confused about sport in general and that fact definitely shone through."
Check out Girl Ray's 'Trouble' video below their upcoming tour dates - the single's set for a 25th November release on the Moshi Moshi Singles Club.
OCTOBER
27 Glasgow, Oran Mor (w/ Slow Club)
28 Bristol, Louisiana (w/ Haley Bonar)
29 Edinburgh, Liquid Rooms (w/ Ezra Furman)
30 Cardiff, Tramshead (w/ Ezra Furman)
31 London, Village Underground (w/ Slow Club)