Wanna own Green Day's old equipment?
The trio are selling off gear from across their career online.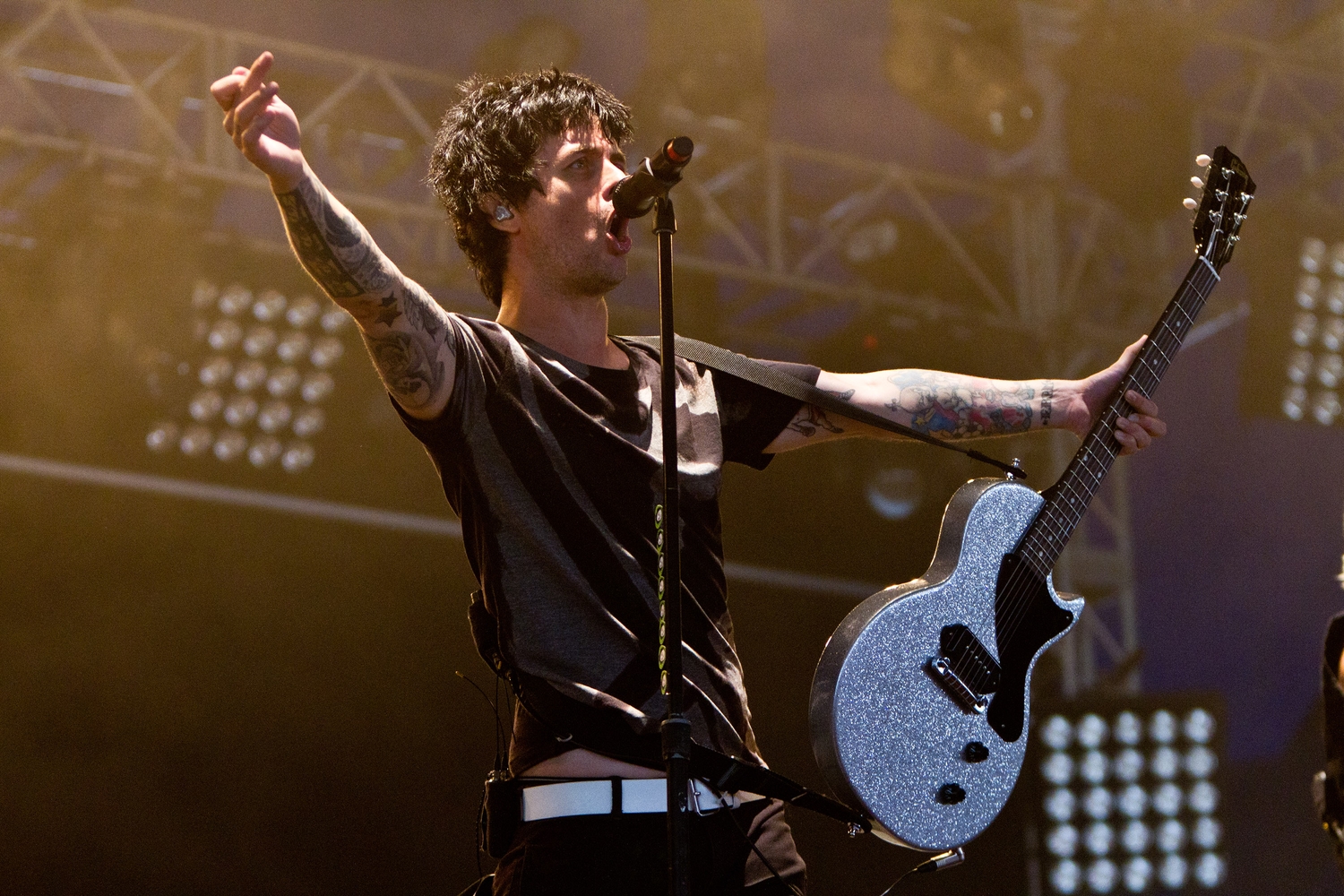 Photo: Emma Swann
Ever wanted to own a classic piece of Green Day equipment? Well, what would normally seem like a pipe dream could just happen - the band are auctioning off a bunch of their old gear.
Billie Joe Armstrong, Tre Cool and Mike Dirnt have teamed up with website Reverb.com to sell more than 100 pieces of equipment from across their career.
Over 50 of Billie Joe's guitars are up, along with a host of Tre Cool's drumkits. "Every guitar has its own character," Billie says of the auction. "Each one reflects who you are – the kind of songwriter you are, the kind of guitar player that you are. Used guitars, in particular, come with a history to them. I love the character you can see looking at a fretboard that's been used. After 30 years of collecting odds and ends and really good stuff, I have to sell some of it off."
Tre Cool adds: "If you hoard the right shit long enough, they call you a collector. So I'm selling off just a wee bit of the collection. I'm not doing it any justice sitting around when someone could be using this stuff. I haven't really sold anything ever – this is the first time. My psychiatrist said I have to do this.
"In all seriousness, I hope whoever buys this stuff gets some enjoyment out of it… rocking it on their stage or putting it in their studio. I really hope they just don't sit around and get dusty."
Dig into what's for sale here.
Read More
Featuring James Blake, Romy, Marika Hackman, yeule and more.