Preview
Hayden Thorpe: "At times it felt like trying to land a jumbo jet without the qualifications"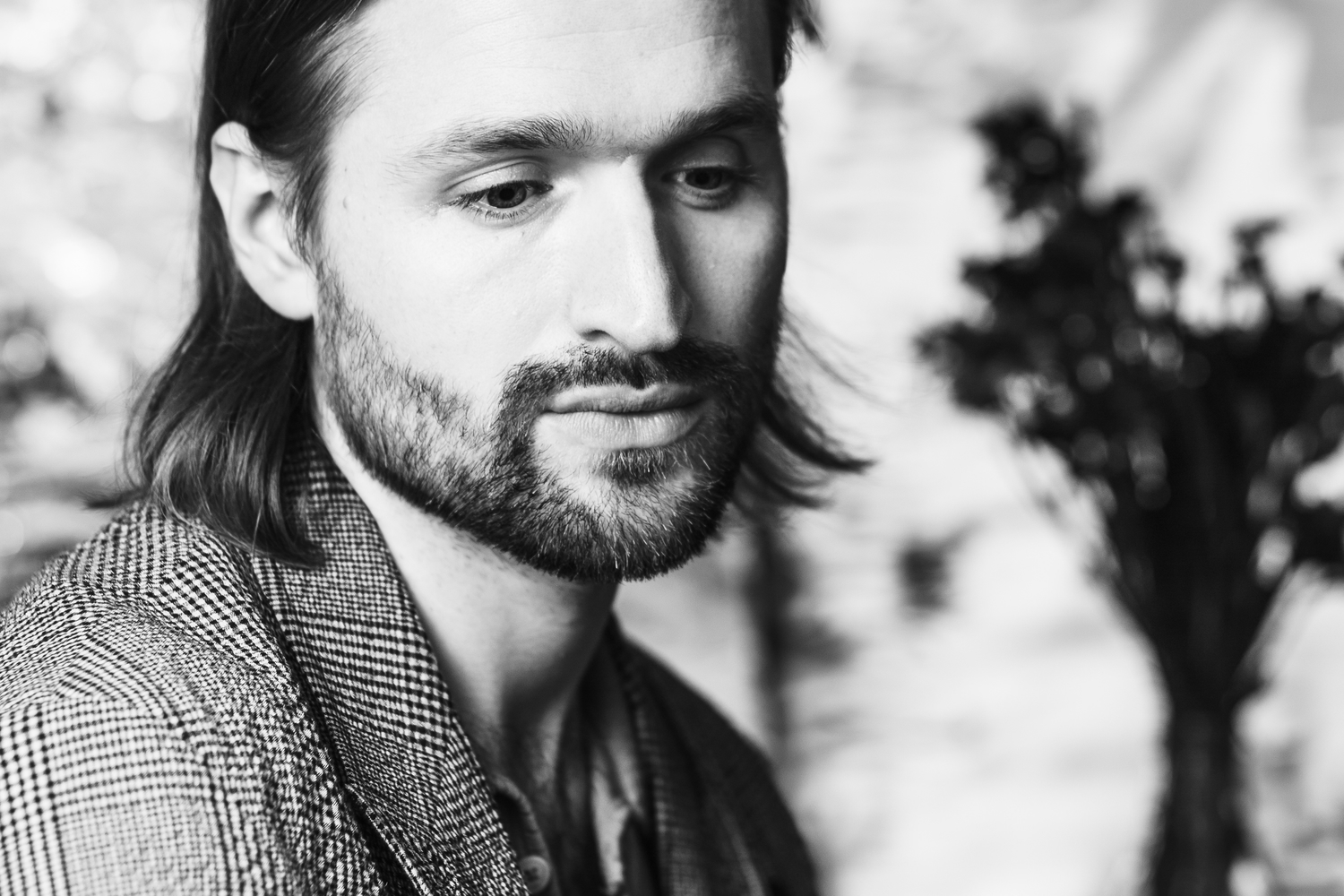 The former Wild Beasts frontman talks new beginnings in the April issue of DIY - preview our new cover feature.
The new issue of DIY, out this Friday (12th April), is fronted by Hayden Thorpe. In the new mag, the former Wild Beasts frontman dissects the fallout of the band's surprise breakup, and the confusing yet ultimately revelationary period of enlightenment that followed, ending up in new solo album 'Diviner'.
"I underestimated what it's like to have the inside of your house feel very different to the outside of your house," Hayden tells us in the cover feature. "I was operating in secret for quite a long time, and I no longer have to and that's just healthy. It wasn't this kind of CIA-type operation, but contractually I couldn't really let people know that the band had finished, so when I was writing 'Diviner', it was in secret. It belonged in my front room, with only my dressing gown for company."
Spending the best part of 2017 in an invisible room sat between past and future, Hayden's life as the frontman of Wild Beasts carried on unassumingly to the outside world throughout the majority of that summer, only with the insider knowledge that it would be their last. "In a way I became a hologram of myself," he reflects. "Outwardly, I was still the frontman of a band, and still operating as the guy who would bring what that job description requires. We played a summer of festivals after we'd decided to break up, and it had been nine months since that decision. It was a pretty playful exercise in how it felt to live within me, to dress as me, but actually to very much feel not quite that person anymore.
"It was like the day of the dead every time we played," he beams, looking back. "You're often asked 'Would you rather go straight away, or would you rather have the time to make peace with your loved ones, and have the conversations you need to have?' And although you have to endure the pain of knowing the ending is coming, at least you get to have those conversations. There was a lot of heavy lifting done emotionally in that time. I have to say, at times it felt like trying to land a jumbo jet without the qualifications, but it was worth it in the end. I was squirming and I was kicking at times, and the toddler in me didn't want to have to tolerate it, but we were all the caretakers of our dreams. As guys, we'd fulfilled our dreams and we were the caretakers of those dreams, and we had a responsibility to ourselves and to each other to look after that."
Order your copy of the new magazine below to read the full cover feature upon its release this Friday.