Jack White lays down the gauntlet to Metallica at Glastonbury
The ex-White Stripes frontman also covers the Saturday headliners.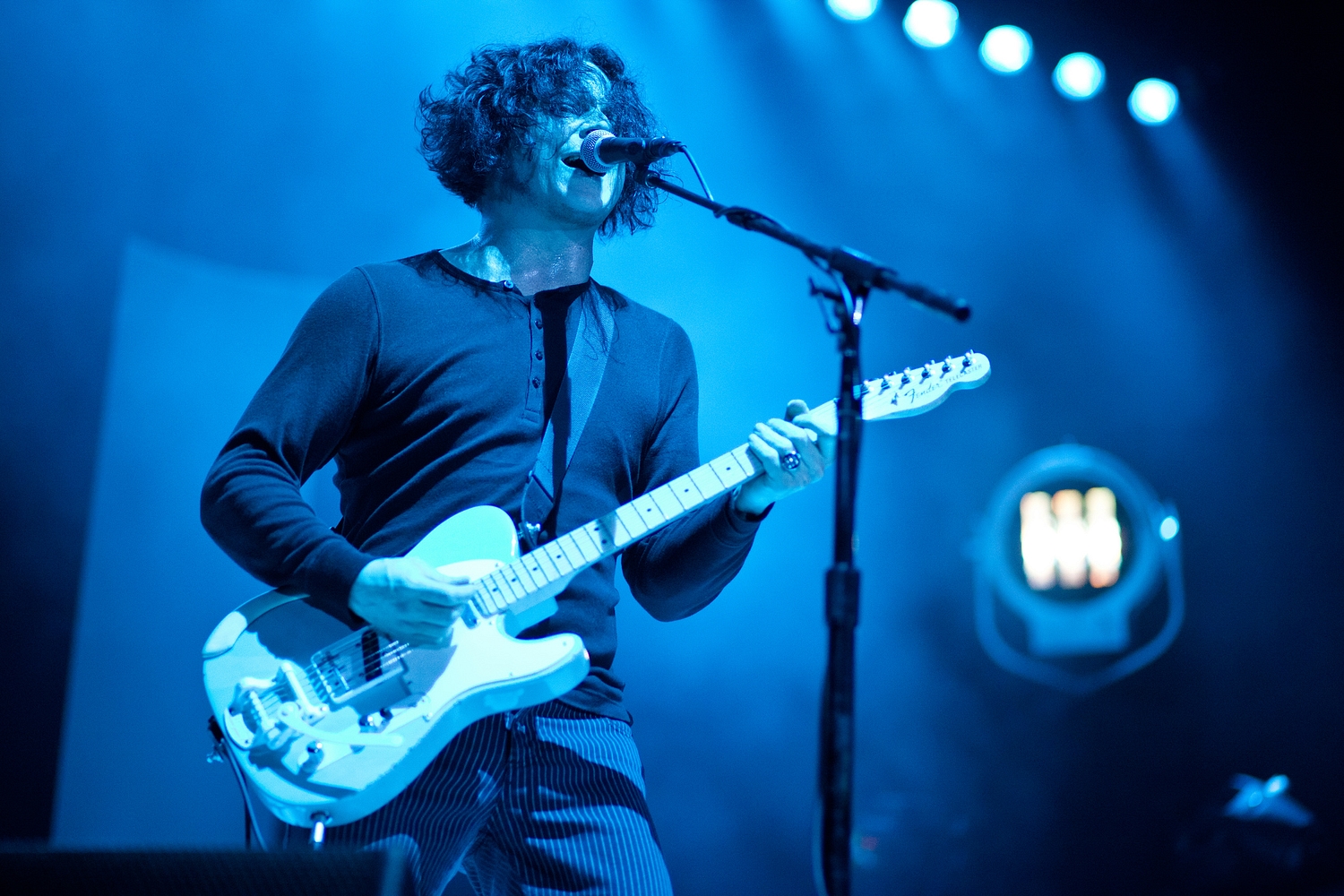 Photo: Emma Swann
In terms of 'audacious things to do at a festival', playing an encore when you're not headlining must rank pretty high - topped only perhaps by daring to cover the (headlining) artist you're about to appear before. But then not everyone is Jack White.
Opening with 'Icky Thump', it's from both the White Stripes songbook as well as his solo that his set is pulled. There's the countryfied 'Hotel Yorba' (Hoedown Yorba! - Ed), the unholy thrash of 'Black Math' that has him furiously spinning across the stage, and a duet with violinist Lillie Mae Rische on 'We're Going To Be Friends', Rische's instrument played like a guitar as often as properly throughout the set.
Any other artist attempting pull off what White does might come across as egotistical. And he is - there's no denying that - but there's a reason. Taking songs where the beauty was their simple, direct delivery and building them up to something from the other end of the spectrum, he may be in effect claiming the rights for the entire White Stripes back catalogue for his own, but then he's Jack White. He can walk the walk too.
There's the punkish 'Just One Drink', the heavy as hell 'Lazaretto' - and as if to throw even more towards the now cowering headliners way - during a riff-tastic 'Cannon' he shifts briefly towards that of 'Enter Sandman'.
"You've been lovely, you've been incredible, and I've been Jack White", he thanks after the (inevitable) set-closer, 'Seven Nation Army'. Your move, Metallica.
Jack White played:
Icky Thump
Dead Leaves and the Dirty Ground
Screwdriver
High Ball Stepper
Hotel Yorba
Temporary Ground
Just One Drink
Missing Pieces
Black Math
You Don't Know What Love Is (You Just Do As You're Told)
Cannon (with Enter Sandman tease)
Three Women
We're Going To Be Friends
Lazaretto
Encore:
Ball and Biscuit
Seven Nation Army
Read More
Featuring King Gizzard & The Lizard Wizard, IDLES, Tkay Maidza, Sleater-Kinney and more.