Minimal wage routine:
Liars share a new video for 'Cred Woes'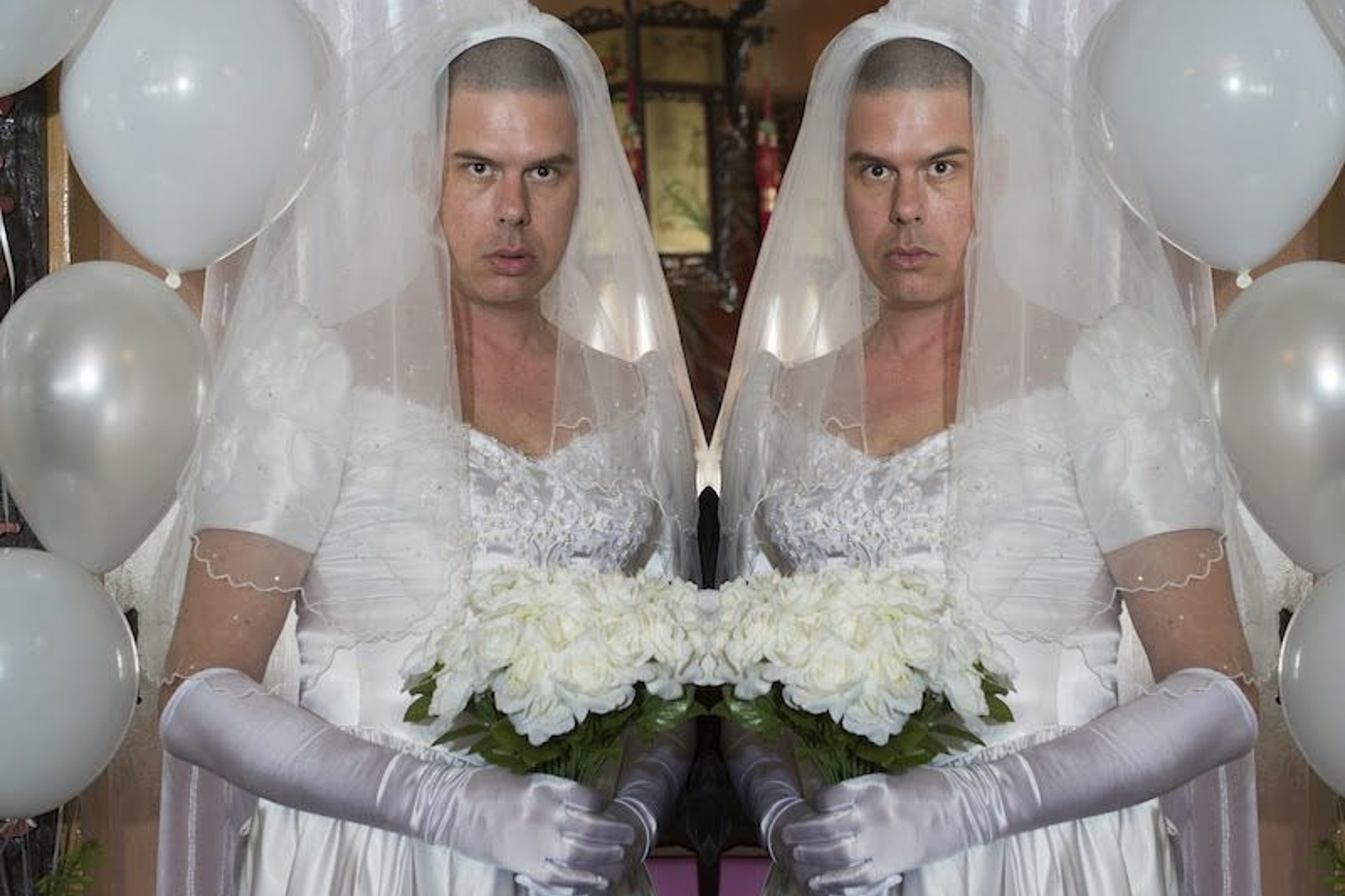 Their latest album 'TFCF' came out last week.
Last Friday, Liars released their latest album 'TFCF' (or 'Theme From Crying Mountain' if you prefer), but before then Andrew Angus shared 'Cred Woes' as an initial taste of what to expect from the album.
Now that track's got a new video directed by Yoonha Park, who previously worked with the band on the clip for 'Pro Anti Anti' from 2014's 'MESS' album. In it, we follow a man as he ventures out on a "minimal wage routine". What does that mean? Well, he smokes a lot, drinks quite a bit, plays some basketball (maybe) and stares off into the sea and contemplates things after it all gets a little bit too much. Maybe this is the visual representation of "cred woes".
In October, Liars are set to embark on a UK tour as part of a much wider European and North American jaunt. At the end of October they're due to play in London, Manchester, and Bristol, while right at the beginning of November they'll be off to Glasgow's Art School. Tickets are on sale now.
Watch the video for 'Cred Woes' and see Liars' upcoming tour dates below.
OCTOBER
27 London, Heaven
28 Manchester, Victoria Warehouse
30 Bristol, Colston Hall
NOVEMBER
01 Glasgow, Art School
Read More