Has he lost touch with all reality or is he just ahead of the curve?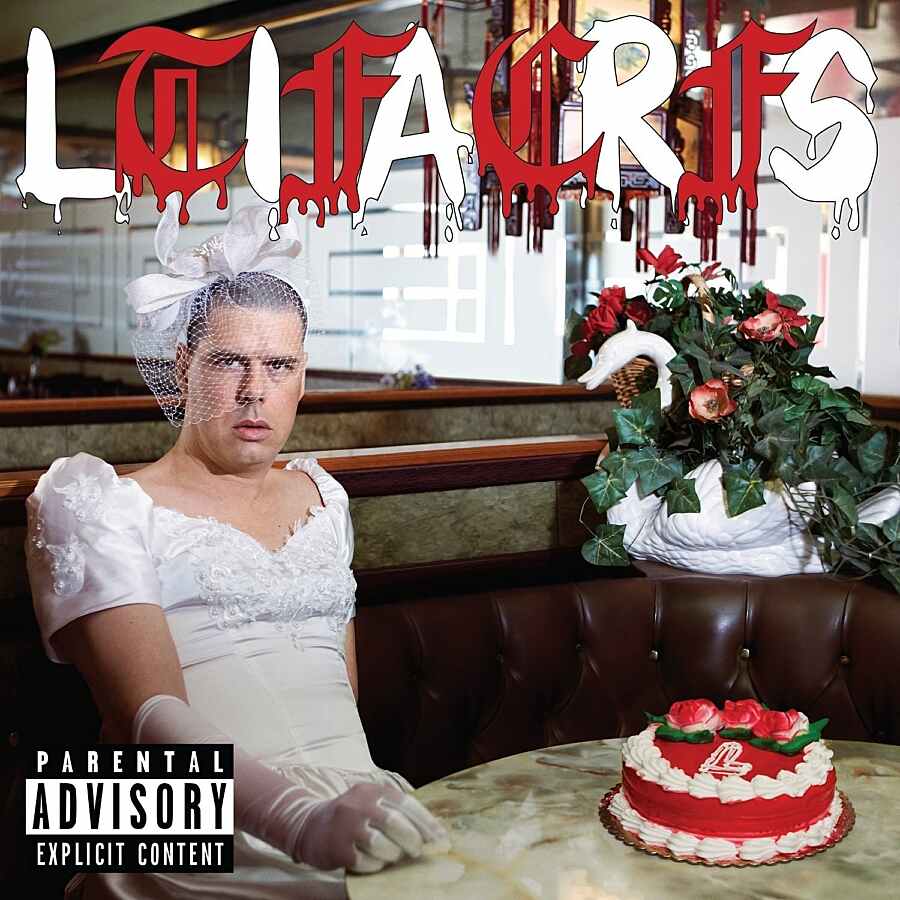 Every great artist has their not-so-impeccable sketchbooks, the half-finished doodles that never quite became their masterpieces. Liars are a band with a fair few masterpieces, but latest album 'TFCF' seems more like the unexpected exhibition of the sketchbook. A raw and unabridged document of the turmoil at the heart of Liars' creative force and now sole member, Angus Andrew, the album seems more something that he needed to release than a coherent next chapter in Liars' strange narrative.
Having crossed as many boundaries as they (or now just 'he') already have, it's impressive and bewildering to still see him reaching uncharted territory. The transformation owes something to Liars' existing methods. After so effectively channelling Berlin, LA and New York for their old albums, Angus this time found himself living in the wilderness, taking his boat out to buy groceries and recording the sounds of the Australian bush, constantly.
The isolation, the lack of modern norms and the absolute abandonment of structure define the album. From opener 'The Grand Delusional', 'TFCF' slopes around in the murky haze, creeping through a fog of disembodied trademark sinister tones and disorientating bursts of sound without the previous recognisable patterns and builds. Over halfway through the album 'No Tree No Branch' marks the first track that feels fully realised, fleshed out to a point of looking vaguely liveable. As Angus sings "If you listen you'll hear the sound right in my mind" there's a distinct sense that is the most important statement of the album, playing out on top of a more manic Sufjan Stevens skeleton. Yet with one glint of the light at the heart of Liars the darkness re-envelops the scene with 'Cred Woes', the admission "I push down all the terrible thoughts inside". We're cast back into a 'WIXIW'-era unsettling alley of infinite dangers and threats.
Messages from the deepest isolation are most likely to be a SOS or the increasingly deranged words of someone losing touch with their sanity. 'TFCF' somehow manages to be both. Alive with unease. Shorn of every accessory, everything to mask the sharp taste, the familiar duality of Liars is starker than ever.
Angus Andrew has gone off-grid, he's drawing maps of the end of the world. Has he lost touch with all reality or is he just ahead of the curve? The most exciting thing is maybe with the new incarnation of Liars - Liars in its purest, rawest form - we're set to find out.