Listen
Manchester Orchestra and The Front Bottoms collaborate on 'Allentown'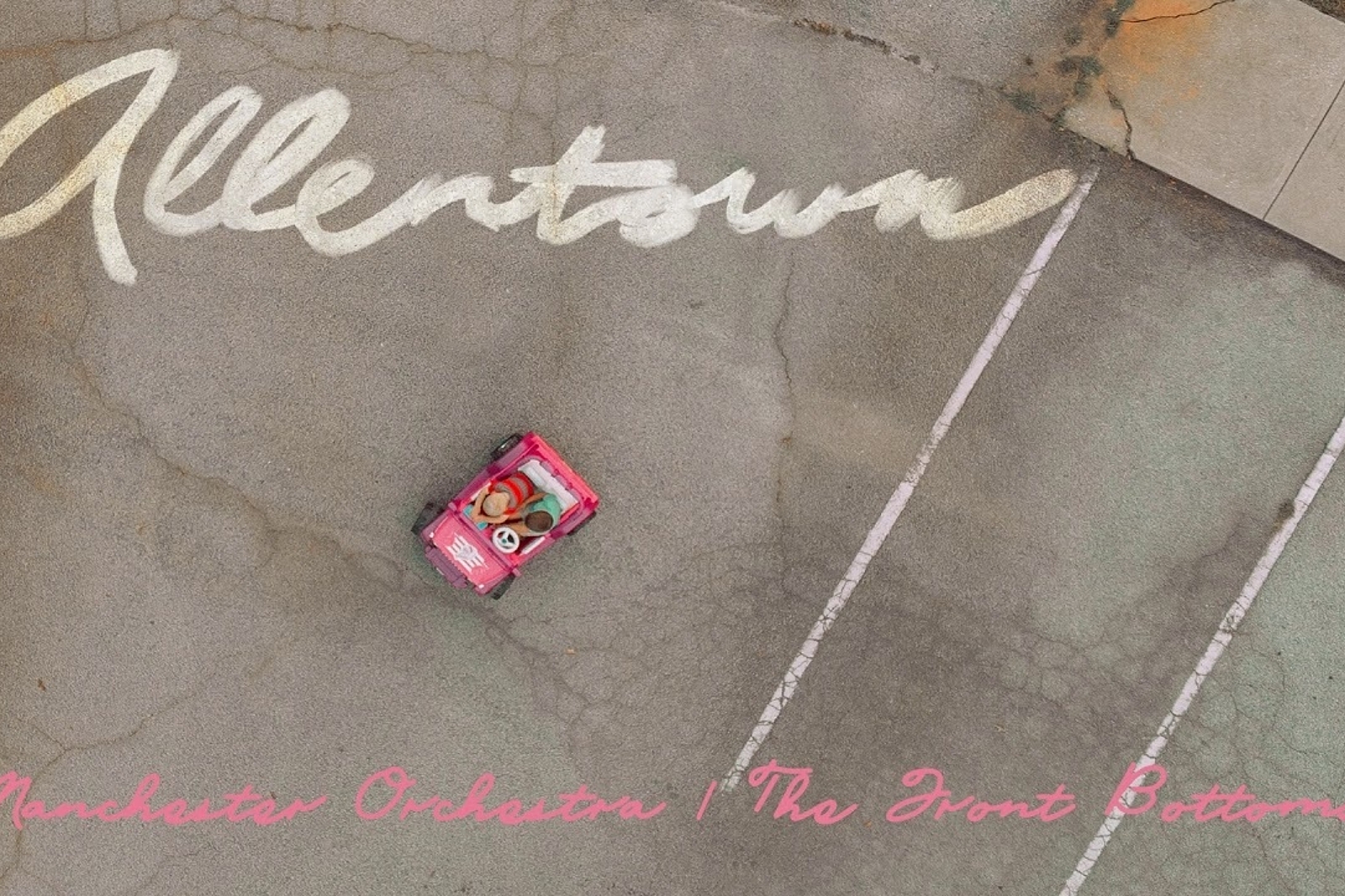 The two bands are currently on a US tour together.
Manchester Orchestra and The Front Bottoms are currently on a US tour together, and have shared a new collaborative track.
"This song started as a writing exercise between Nate Hussey (All Get Out) and myself," Manchester Orchestra's Andy Hull explains of how the song came about. "Nate sent me the first four lines and asked what kind of music and melody I heard.
"I sent him back the melody and we started crafting out this character with as few words as possible. When I sent it to The Front Bottoms, Brian wrote the cool narrator perspective as our chorus. The Front Bottoms crew came down to Atlanta and we co-produced the track and gave it some proper clothing."
"TFB have been friends with Andy and the Manchester crew for quite some time," Front Bottoms' vocalist Brian Sella adds. "It felt good to finally get in the studio with them. The track really came out great, and we had a blast recording it. We hope you enjoy it."
Listen to the song and view the bands' joint tour dates below.
DECEMBER
03 Clive, 7 Flags
05 Madison, The Sylvee
07 Detroit, Fillmore
08 Chicago, Aragon Ballroom
09 Columbus, Express Live!
10 Rochester, Main Street Armory
12 Philadelphia, The Fillmore
13 Philadelphia, The Fillmore
14 Brooklyn, Brooklyn Steel
15 Brooklyn, Brooklyn Steel
16 Asbury Park, Champagne Jam @ Convention Hall
18 Lowell, Tsongas Center
Read More