News
Meet Me @ The Altar announce new album 'Past // Present // Future'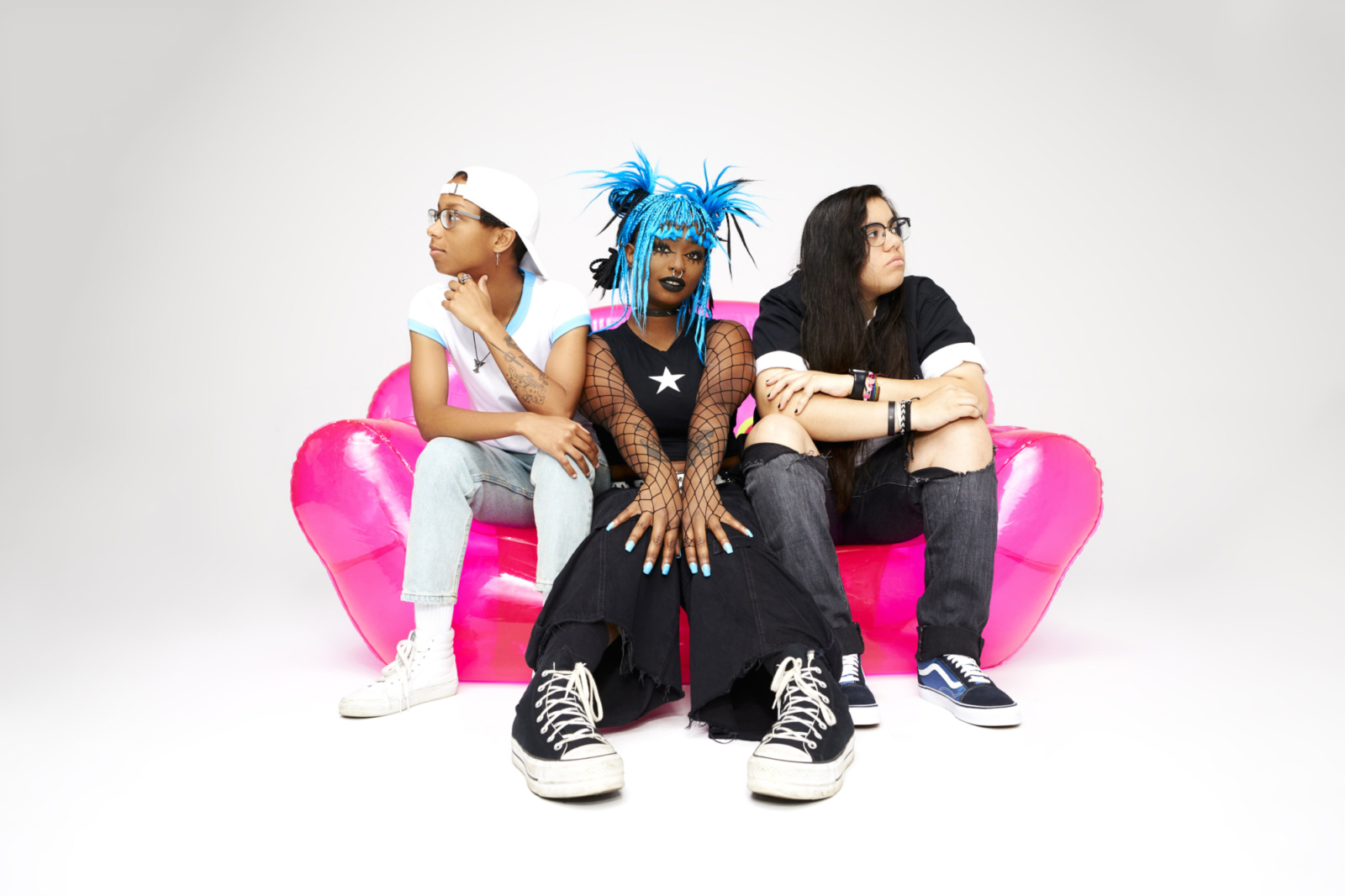 Photo: Jonathan Weiner
The trio's debut LP is set to pay homage to the music they loved growing up.
Set for release on 10th March via Fueled By Ramen, fast-rising trio Meet Me @ The Altar have announced their eagerly-awaited debut album 'Past // Preset // Future'.
"The things we hold from our past inform who we are now and where we might go," the group explain. "This album pays homage to the music we loved growing up while reflecting our modern-day lives, sounds, and experiences - we can't wait to share Past // Present // Future with the world."
Speaking to us about their forthcoming debut for our Class of 2023 issue, Téa Campbell said, "We want to be a household name! We want to be one of the greats. We fully believe with our entire being that we're going to get to that place we want to be. We know we are going to get exactly what we want."
Revisit our full Class of 2023 interview with Meet Me @ The Altar here.
'Past // Present // Future' Tracklisting:
1. Say It (To My Face)
2. Try
3. Kool
4. TMI
5. Same Language
6. A Few Tomorrows
7. Need Me
8. It's Over For Me
9. Thx 4 Nothin'
10. Rocket Science
11. King Of Everything
Read More