From your sofa…
Relive King Nun's entire live set for the British Music Embassy Sessions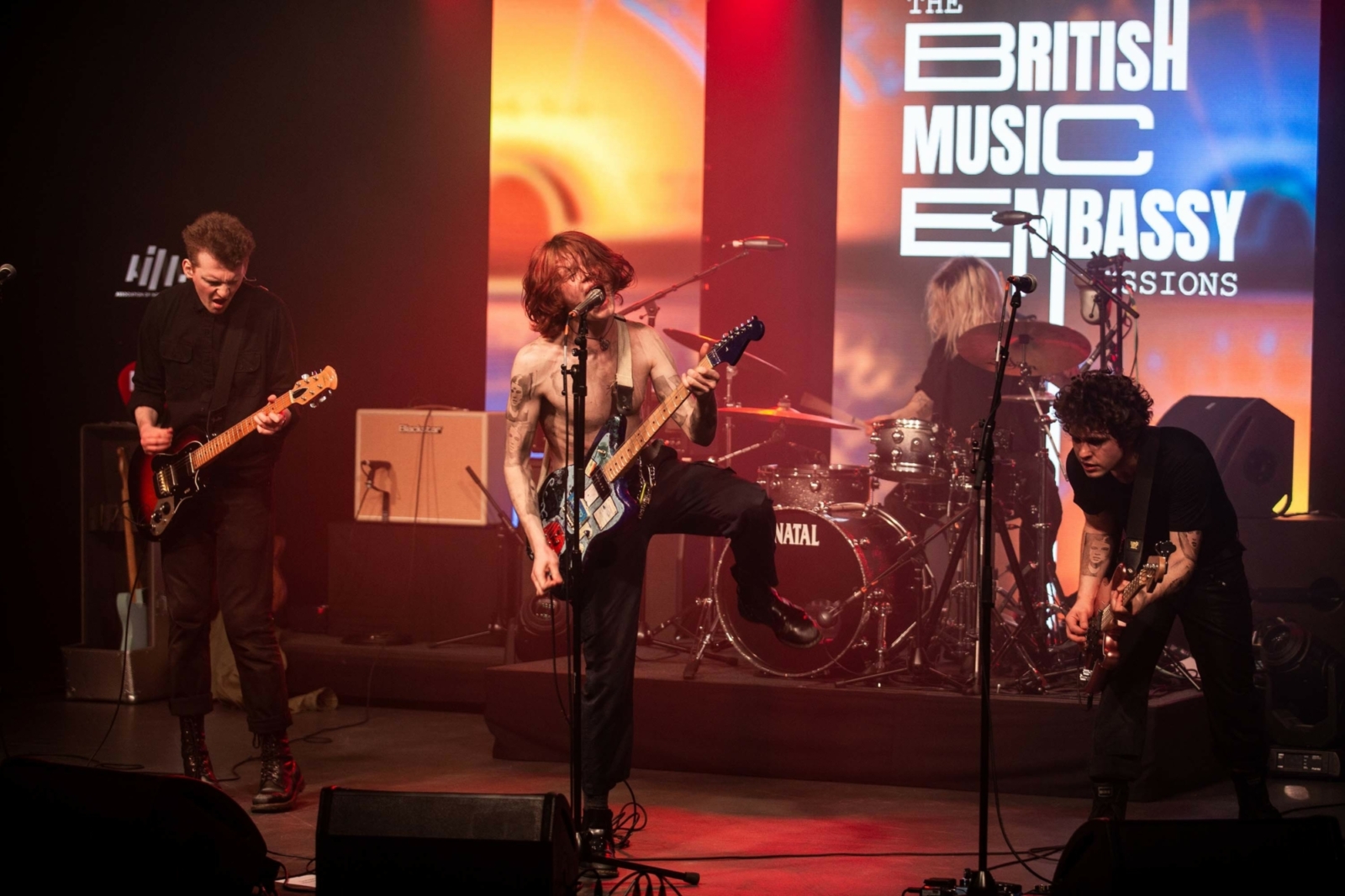 Photo: Emma Swann
Back in March, the band performed at the closed-door sessions and now you can re-watch their full performance, thanks to MQA.
Cast your minds back, dear readers, to just a few weeks ago, when lockdown was just around the corner, and King Nun performed an entire live-streamed gig as part of the British Music Embassy Sessions.
Yep, it does feel like a lifetime ago but back in mid-March, the Music Division of the Department of International Trade presented a special three-day event that saw a whole host of British acts - who had been scheduled to play at this year's edition of SXSW, before the Covid-19 put a stop to that - performing live behind closed doors. Courtesy of MQA, the third day's performances were then live-streamed and captured in HD sound and video.
Never ones to do things quietly, King Nun - who were set to play one of DIY's own SXSW showcases - offered up a predictably explosive set, even without an audience in front of them, and now, you can relive the entire thing in HD quality! So, if you're in desperate need of a live music fix and want to revel in some of that energy, head over to MQA's website now to watch their full performance in HD video.
Fancy a sneak peek? Watch the quartet playing their 'MASS' album cut 'Mascara Runs' below.
Read More