Stream Of Montreal's new album 'Aureate Gloom'
New album is out 2nd March on Polyvinyl.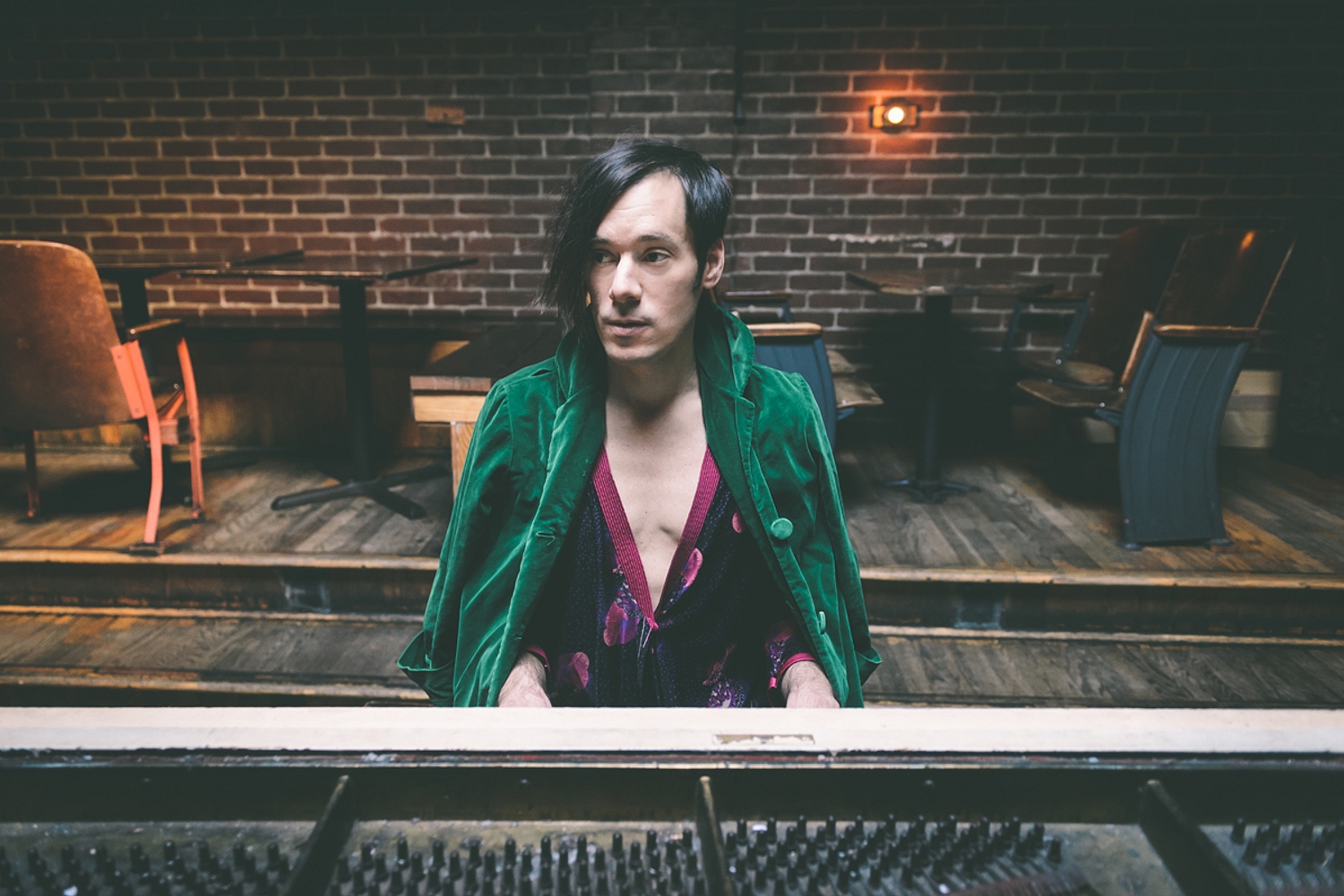 Of Montreal have shared a stream of their upcoming album 'Aureate Gloom', out next week via Polyvinyl Records. The Georgia based group release their thirteenth album on 2nd March, as the follow-up to their 2013 long-player 'Lousy With Sylvianbriar'.
The album was recorded at Texas' Sonic Ranch and features the singles 'Bassem Sabry' and 'Empyrean Abbatoir'. Frontman Kevin Barnes recently stated that the album was influenced by a fortnight stay in New York, particularly by "the mid to late '70s music scene…Television, Talking Heads. Bands like that." Born from touring the group's previous album, 'Aureate Gloom' is "not a complete homage to those bands or anything, but that was kind of the spirit behind it," says Barnes.
Listen to 'Aureate Gloom' over on NPR's website here and read the tracklist below.
Tracklist:
1. 'Bassem Sabry'
2. 'Last Rites At The Jane Hotel'
3. 'Empyrean Abbatoir'
4. 'Aluminum Crown'
5. 'Virgillian Lots'
6. 'Monolithic Egress'
7. 'Apollyon Of Blue Room'
8. 'Estocadas'
9. 'Chthonian Dirge For Uruk The Other'
10. 'Like Ashoka's Inferno of Memory'
Read More
Featuring James Blake, Romy, Marika Hackman, yeule and more.