Listen
Surfbort unleash new track 'FML'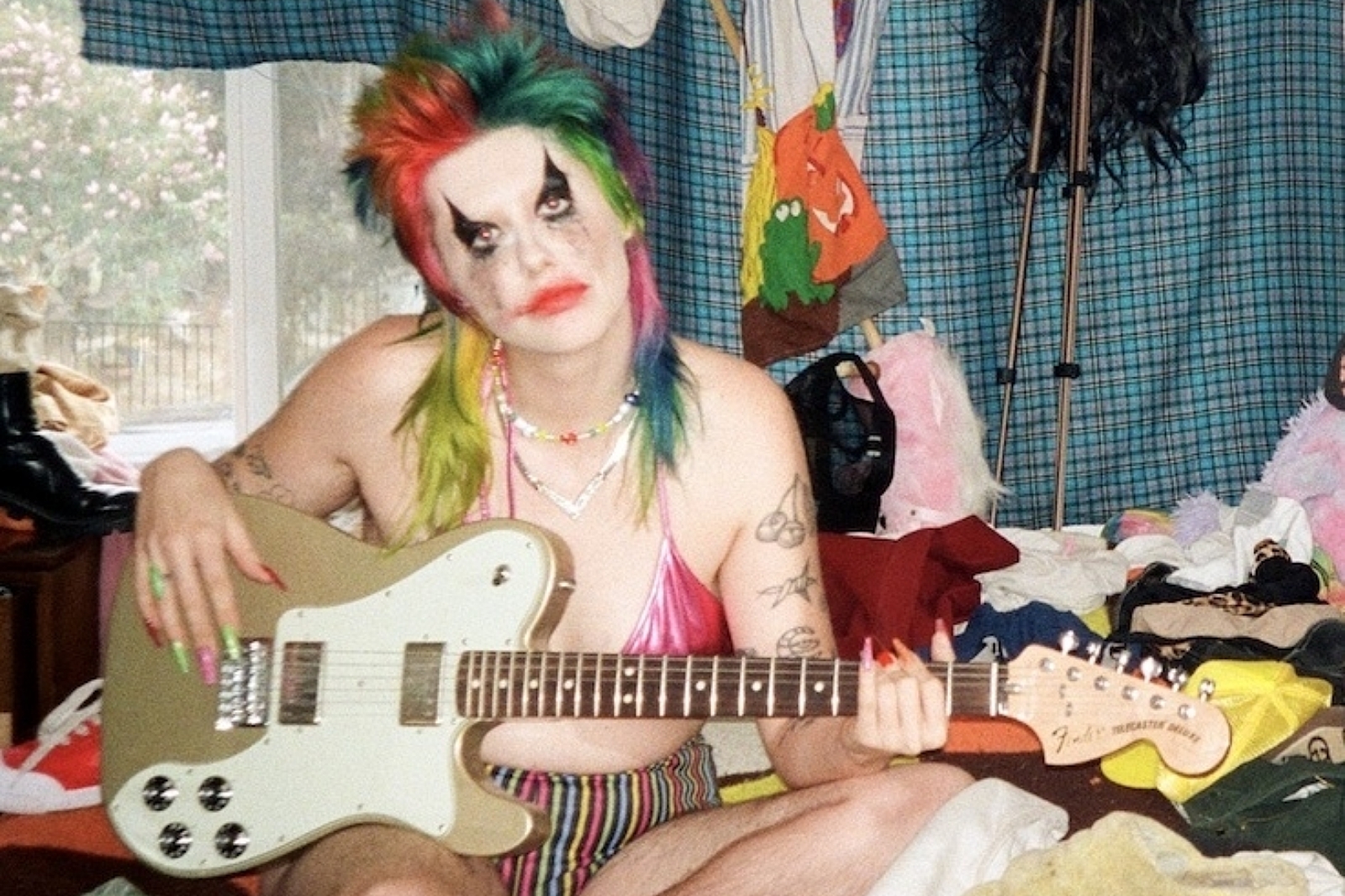 Taken from their forthcoming new album 'Keep On Truckin".
With their new album 'Keep On Truckin" now arriving in October, Surfbort are giving us the newest taste of what to expect, unleashing latest single 'FML'.
"We have all had extremely low days especially with drug use where we had suicidal thoughts," singer Dani Miller notes. "FML is finding connection and humor in such a dark experience we wanted to let people know you aren't alone in feeling suicidal. My aunt jumped off Niagara Falls unaliving herself and my dad has always passed on the idea that no matter how long it takes, a day, a week, 2 years it will get better and even a 30 min phone call with a friend can change the perspective and save a life. In the song it says. "I can't eat. I can't sleep. Might as well go die," that is a super real headspace when you feel suicidal and we wanted to communicate that and say it's okay to feel that low and not want to be yourself, but life gets better. You never know what a person is going through and even the happiest presenting people kill themselves so it's never anyone's fault, but I would give everything to be able to be there for my aunt and help her see that her existence matters in this world. FML satirizes the extreme self-centeredness we've all experienced during extreme depression."
Check it out below.
See Surfbort live at the following dates:
OCTOBER
17 Eugene, OR Sessions Music Hall
19 Sacramento, CA Harlow's
20 Berkeley, CA The UC Theatre
21 Los Angeles, CA The Regent Theater
22 San Diego, CA Brick By Brick
23 Tucson, AZ 191 Toole
25 Dallas, TX Granada Theater
27 San Diego, CA Casbah event for DC Shoes
NOVEMBER
04 Santa Ana, CA Observatory
05 San Luis Obispo, CA Fremont Theater
06 Felton, CA Felton Music Hall
07 San Francisco, CA Great American Music Hall
09 Portland, Oregon Hawthorne Theater
10 Seattle, WA The Crocodile
11 Boise, ID The Shredder
12 Salt Lake City, UT The Loading Dock
14 Denver, CO Marquis Theater
15 Fort Collins The Coast
Read More