Tracks
Tracks: alt-J, Let's Eat Grandma, Surfbort, Fur & more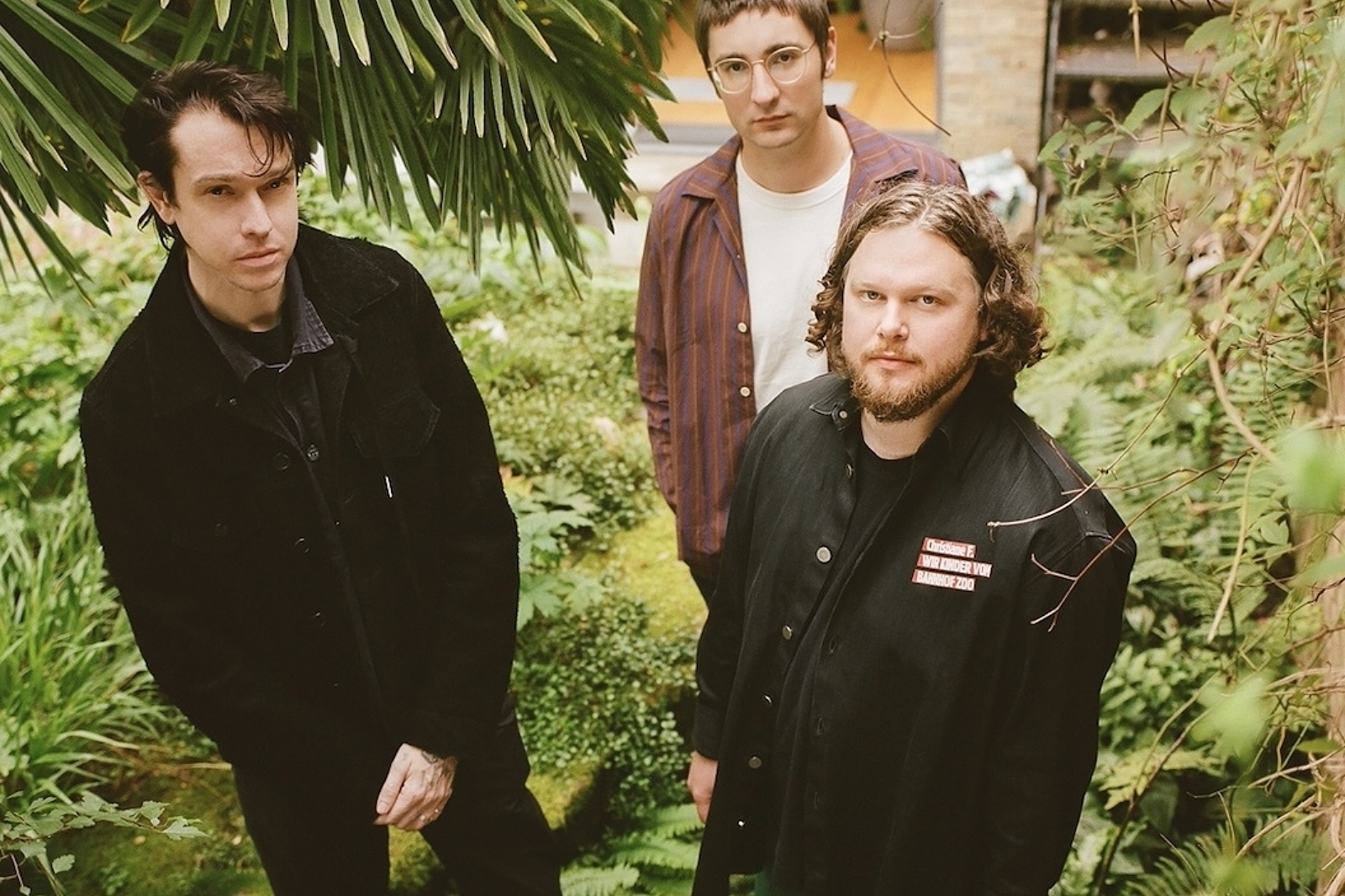 Photo: Rosie Matheson
The biggest and best of this week's new releases.
It's that time again - it's finally Friday and there's been a veritable smorgasbord of new musical offerings this week, so what better way to celebrate than with our trusty Tracks round-up?! We know, we know.
This week marks the return of the mighty alt-J, who've come good on their teasing and released a the first taste of their fourth album 'The Dream'. There's also new ones from Let's Eat Grandma and Surfbort, as well as cuts from Neu faves FUR and Pixey; plus, we highlight our favourite track from Laura Jane Grace's new surprise EP.
To keep your devices updated with the most essential of new tracks, subscribe to our Essential New Tracks playlist on Spotify.
alt-J - U&ME
The trio's first new music since 2018's remix album 'Reduxer', 'U&ME' feels more like a warm up for the main event than a big comeback single proper. The classic alt-J tropes are out in full force - Joe Newman's immediately recognisable vocal tripping over obscure tongue twisters ("Flashing in the dark, my luminescent tongue…"), as languid, strangely sultry backing dances around him; aside from an instrumental string section burst, we're in familiar territory. Which is to say that 'U&ME' is a solid reminder of why alt-J have quietly become a very big band, but also that after three years away, we reckon they've got a few more tricks up their sleeve yet. (Lisa Wright)
Let's Eat Grandma - Hall of Mirrors
Having graduated from purposefully rickety beginnings on debut 'I, Gemini' to the more fleshed out, widescreen world of 2018's 'I'm All Ears', 'Hall of Mirrors' marks another step forward for Norwich BFFs Let's Eat Grandma - a dizzying trip through the exciting first flashes of new romance, and one of their most straightforward (a good thing) offerings yet. Where their early steps pushed the quirks at all costs, their latest is a pulsing headrush that channels the feel of the fairground to describe the sensory overload of crushing hard; it's relatable, evocative and shows that LEG have fully outgrown needing tricks to get their point across. (Lisa Wright)
Surfbort - FML
Opening with a recording saved by Dani Miller's mum - of an early run in the singer had with the San Diego Police Dept - the stall is set from the outset on Surfbort's latest offering. Perhaps aptly-titled 'FML' (at least after the past year), the band's new track treads a fine line between nihilism and catharsis. Unbelievably raw from the offset ("I can't eat. I can't sleep. Might as well go die"), 'FML' traverses the darkest of Dani's thoughts, delving into the anxiety and depression that pulses beneath our dark days, but all with a sparkle of self-deprecating humour. Turbo-charged (with Surfbort, you'd expect nothing less) but with a real heart, it's a key reminder that - no matter how hard things begin to feel - we should try not to let our bad days define us. (Sarah Jamieson)
FUR - Anybody Else But Me
With 'Anybody Else But Me', FUR make an easy-going impact ahead of the release of their forthcoming debut album 'When You Walk Away'. While the nostalgic melodies are more languid than anthemic, the band still pack plenty of pep into the tune. Mellow guitars jangle along cheerfully, broken up by the odd moment of musical friction that resolves itself oh so satisfyingly. FUR know just when to swing through discordance back to sunny calm, ensuring that Anybody Else But Me is laidback without feeling one-level. (Ims Taylor)
Laura Jane Grace - Day Old Coffee
The standout track from the Against Me! frontwoman's surprise new EP 'At War With The Silverfish' is a paradoxical affair, with its cheerful guitar strums undercut by morbid yet bizarre lyrics capable of squeezing an uneasy laugh out of the listener. Fed up of the workings of her mind, Laura Jane Grace imagines "day old coffee microwaved to boiling / Pour it on my eyeballs and boil my dumb shit brains out." It's short but not exactly sweet, lasting only a minute and thirteen seconds, but not a moment is wasted on this darkly witty number. (Emma Wilkes)
Pixey - Take Me On
Pixey blends all the sparkle of the last couple of decades into 'Take Me On'. Equal parts Britpop rattle and 2000s girl-band groove, the beat is irresistibly inviting, and her deftly layered vocals top the track off with an inviting shimmer. Fresh off the back of latest DIY IRL show, Pixey's star quality is clear on the latest track – it's just made to be gleefully danced along to. As effortless as the track feels, though, the lyrics aren't without bite – which feels all the more cutting paired with the smiley sound. (Ims Taylor)
Read More