Listen
Tracks: Royal Blood, Bastille, The Shins and more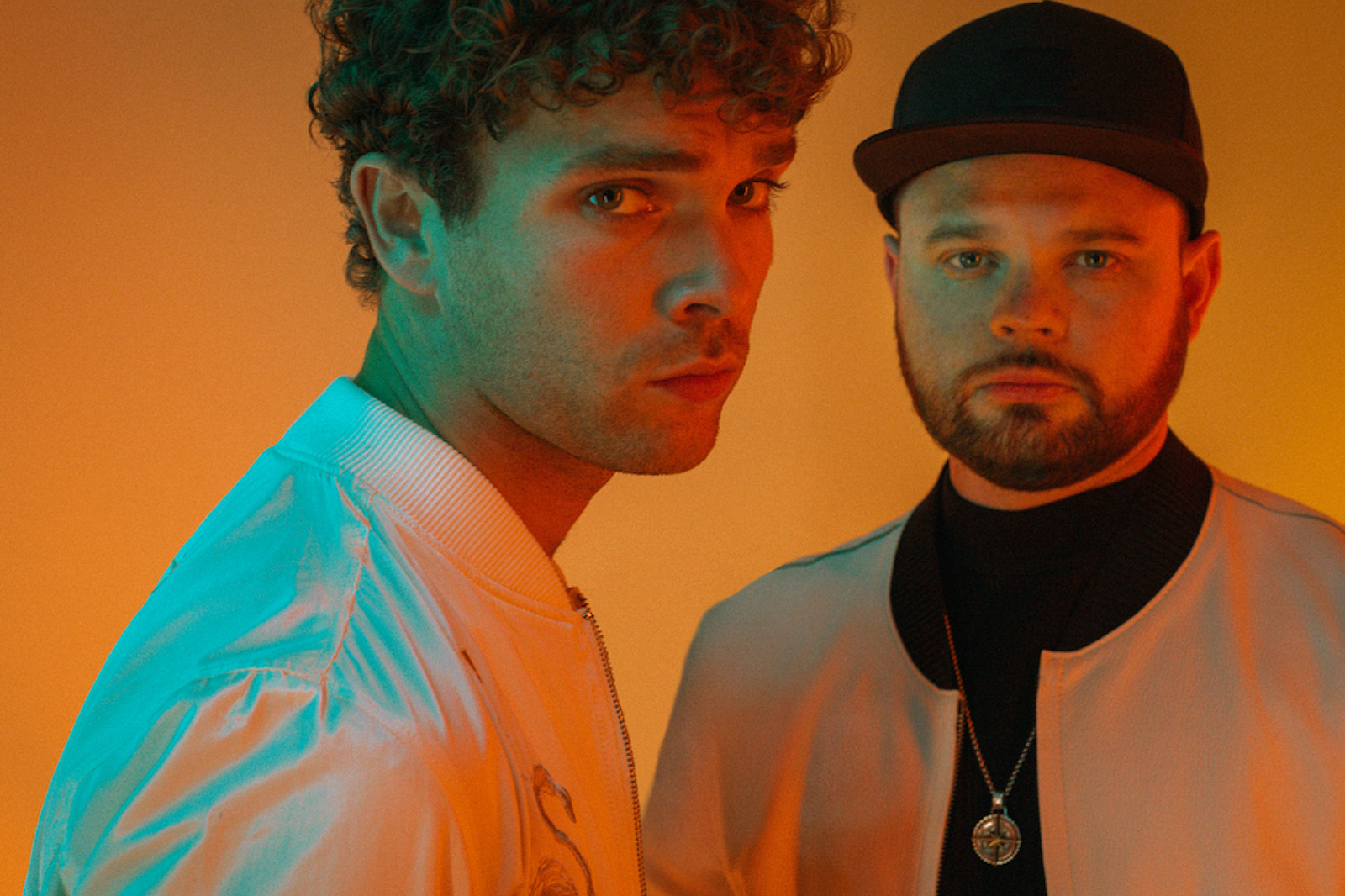 The biggest and best tracks of the past week, rounded up and reviewed.
It's finally the end of the week, and we have a brand spanking new edition of Tracks - our weekly round-up of the biggest and best new tracks around.

There's the massive return of the massive (yet small in numbers) Royal Blood, more new from The Cribs, the first new music in a while from The Shins, another from Neu fave Bree Runway, and much more.

For what we have to say on this week's biggest and most exciting tracks, scroll on! And if you're itching to check out even more, subscribe to our Essential New Tracks playlist.
Royal Blood - Trouble's Coming
When you're a two-person rock'n'roll outfit, there's something of a ceiling to the ways in which you can expand the formula, so it's to pouty Brighton boys Royal Blood's credit that the crunchy, harmony-doused strut of comeback track 'Trouble's Coming' sounds, if not wholly unrecognisable, then at least like they've put the hours in in the demo room. There's a little of the 'AM''s to the way Mike'n'Ben deploy a healthy dose of falsetto backing to pretty up the thoroughly saucy stabs of guitar (it's actually a bass - remember!), while for all his lyrical nods to "demons" and "psychosis", there's little here to suggest that the Blood's return is anything but a confident one. (Lisa Wright)
Bastille - survivin'
Following on from the Britpop-esque gnarl of their previous Graham Coxon-featuring single 'WHAT YOU GONNA DO???', Bastille's latest track is an admittedly different affair. Backed by a lilting groove, 'survivin'' sees frontman Dan Smith reflecting on the band's time in the spotlight in an almost bittersweet way. "What can I say? / I'm survivin' / Crawling out these sheets to live another day." And while the pop ditty does embody a rather candid account of the high and lows of life for the band, there's still a sense of uplifting optimism deep at its core. (Sarah Jamieson)
The Shins - The Great Divide
Self-declared a "a blend of futurism and nostalgia" by frontman James Mercer himself, the newest track to come from The Shins manages to marry those two worlds together rather brilliantly. Glitchy and doused in synths, but arriving complete with James' warm vocals, 'The Great Divide' is a bit of dichotomy in a number of ways. From its musical textures right through to the lyrics themselves - spoiler alert: it's quite a timely number - this one's a comforting offering during such a lonely time; but it still comes with a bittersweet edge. (Sarah Jamieson)
Baby Queen - Pretty Girl Lie
The world is fucked, social media is a con and all our modern icons are the product of a carefully-constructed campaign put together by a team of backstage puppet masters. It's a sad truth but, silver lining: at least Baby Queen has got a slice of sugary pop brilliance out of the wreckage. Having turned her wry, wonderfully cynical lens onto prescription drugs ('Medicine') and being miserable at parties ('Buzzkill') on her last two singles, now Bella Latham is firing up on the damaging power of the 'Gram. And while 'social media is bad' is hardly the hottest of takes, her way with a one liner ("I get more likes when I don't look like me"), talent for a twinkling melody and general piss-taking playfulness makes hers a worthwhile addition to the voices loudly crying "fuck this". (Lisa Wright)
Kurt Vile ft John Prine - How Lucky
Kurt Vile has called his duet with John Prine "Probably the single most special musical moment in my life." It's a big claim from someone who's recorded countless hours of music with an impressive array of collaborators, but as soon as you hear Prine's weathered voice counting in 'How Lucky', his presence is undeniable and it's easy to understand why Vile would feel so awed. All the more poignant in the wake of Prine's passing, if this new version of the legend's deep cut is to be the last recording we hear from him, we couldn't have asked for a happier send-off than hearing his and Kurt's voices intertwining on a song that is about the pure joy of living. (Rob Hakimian)
Bree Runway - Little Nokia
The latest from Bree Runway is a masterclass in genre and generation blending. 'Little Nokia' is full of glossy pop-hooks and crunchy rock guitars, referencing sounds from both chart-topping 90s pop and nu-metal as she dismisses a boy who's stressing her out with all his phone calls and lying. Adept at mixing and matching influences, Bree's music is always unpredictable but wholly on brand - and as heard on her latest single, whatever it is she decides to turn her hand to, the end result is always exciting. (Eloise Bulmer)
Tim Burgess - Yours. To Be.
The Charlatans frontman has figured as somewhat of a meditative force over the last few months, continuing to unite fan and artist alike with his series of Twitter listening parties. 'Yours. To Be.' offers further sonic therapy, of sorts - drifting bucolic acoustic harmonies plied with wistful vocal allure, helping to summon a much-needed distractive form of energy. Judging by this serving of serene folk pop, Tim's upcoming six-tracker EP 'Ascent Of The Ascended' looks set to be an autumnal tonic. (Chris Hamilton-Peach)
Read More