Watch
Billie Eilish shares new track 'Therefore I Am'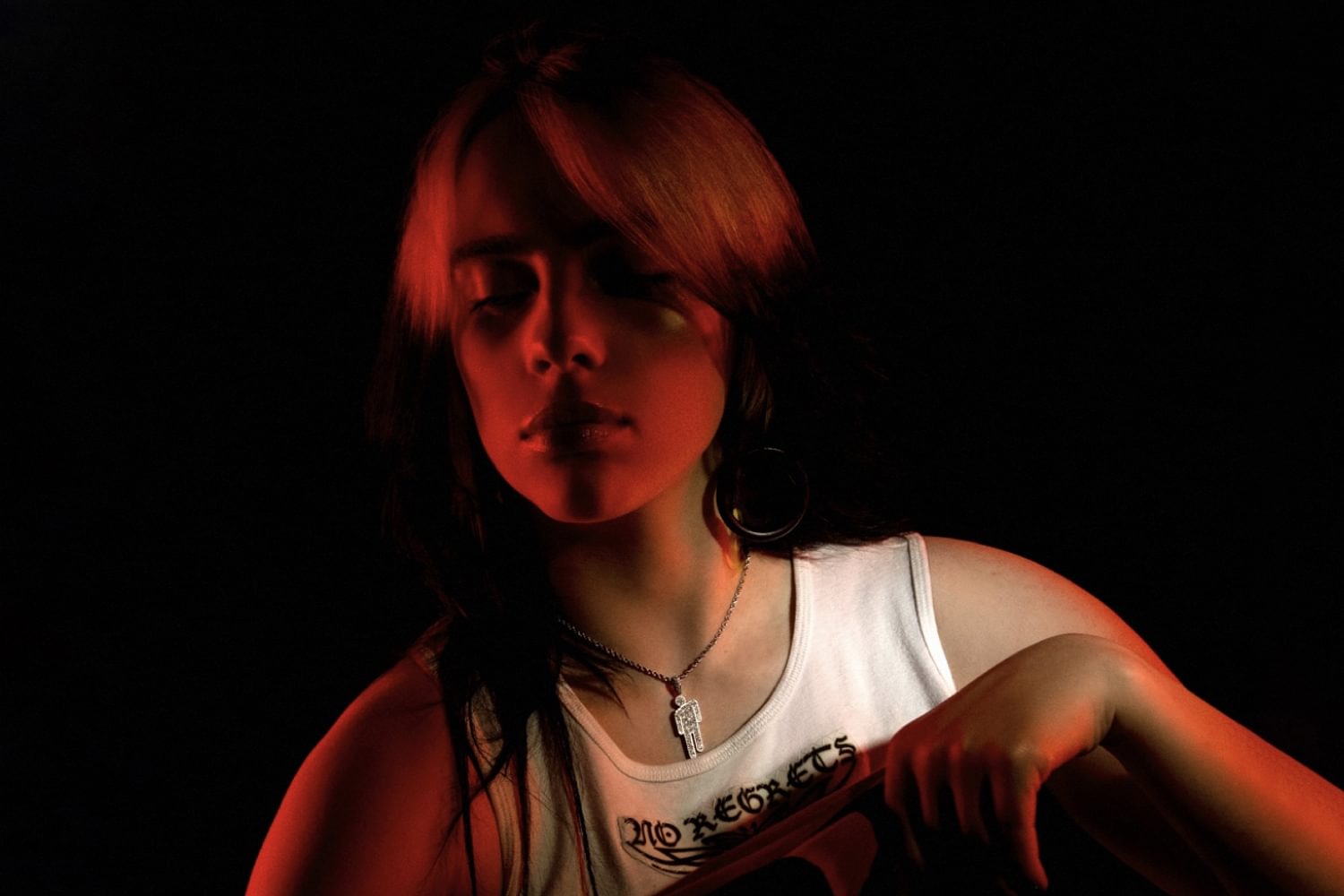 It's accompanied by a self-directed new vid.
Following the release of 'my future' back in July, Billie Eilish is continuing to tease the follow-up to her debut 'WHEN WE ALL FALL ASLEEP, WHERE DO WE GO?', sharing brand new track 'Therefore I Am' accompanied by a self-directed video that sees Billie running around the deserted Glendale Galleria shopping mall.
Speaking to Zane Lowe on Apple Music 1, she says of the new song, "You know this song is very, very up for interpretation. I'm very curious to see what people get from it and also what they feel when they hear it. I don't know. But yeah, it's a little mean. I love it.
"It was very fun to complete. It was fun to record, especially because it's like… I feel like you can hear it. I feel that I sound very much like… I'm just fucking around. I'm just joking and… You know that? Like, stop. What the hell are you talking about? It's like, come on. It's so real. I feel like a natural, and don't take me seriously, you know? I love it.
"It feels like me. I feel like the rest of them also feel like me, but I think this one is more like… If I think about it from an outside perspective, this one I'd be satisfied if I was a fan."

Continuing on about her upcoming new album penned during lockdown, she adds, "That's what we've been talking about for months about how this year has sucked for a lot of people, and as much as I wished that I had been able to have the year I was planning on having and tour and blah, blah, blah, we would never have made this album. I mean, we would have made something, but it would have been completely different. It's not like we're making songs about quarantine, we're just in a different mindset than we would be otherwise. And that's just how everything is. It's the butterfly effect. It's like if you hadn't done this three years ago, maybe you wouldn't be doing this three years later. It's just the way that it is. At the same time, this is the most time off I've ever had in my life, first of all. And especially since this all started like five years ago.
"So it's been a blessing, huge blessing and a curse, but I'm really, really happy that we've been able to make the things that we're making. And I can't wait for you to hear this shit. I can't wait to have the world hear. I'm very excited and hopeful for the future."
Check out 'Therefore I Am' below.