Watch Blur's Alex James and Jamie Oliver play 'Wonderwall' as part of a DJ set
Could Britpop's biggest beef finally be dead?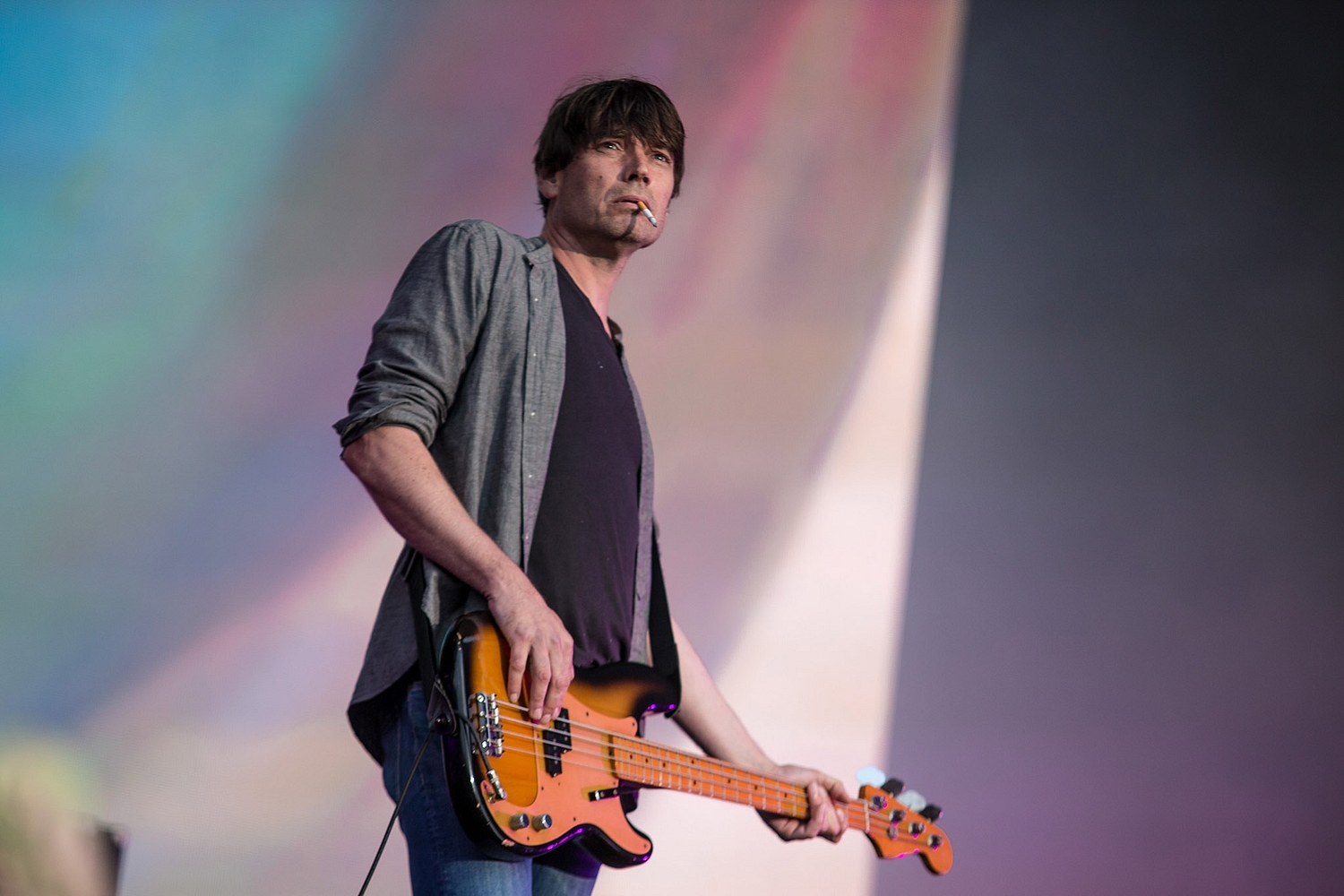 Photo: Emma Swann
World renowned cheese-peddler and sometime-bassist in Blur Alex James took to the decks this weekend at Jamie Oliver's festival - The Big Feastival - joined on-stage by none other than the main man himself.
Thankfully, the advent of mobile phone cameras has granted those unable to attend such a landmark occasion a small snippet of the boundary-pushing set - below, you can see a clip from the event, featuring the Blur man 'dropping' none other than 'Wonderwall' - arguably the biggest hit of long-time Britpop enemies, Oasis.
Is this evidence that the festival market has hit saturation point? That dance music has become fully homogenised into middle-class British culture? That Britpop's final ghost has been exorcised? Or none of the above? Is it just a video of two possibly really quite drunk men shouting and then hugging? Answers in a tweet.
Read More
Featuring James Blake, Romy, Marika Hackman, yeule and more.