Lowertown unveil new track 'Best Person You Know'
It's the Atlanta duo's first release via Dirty Hit!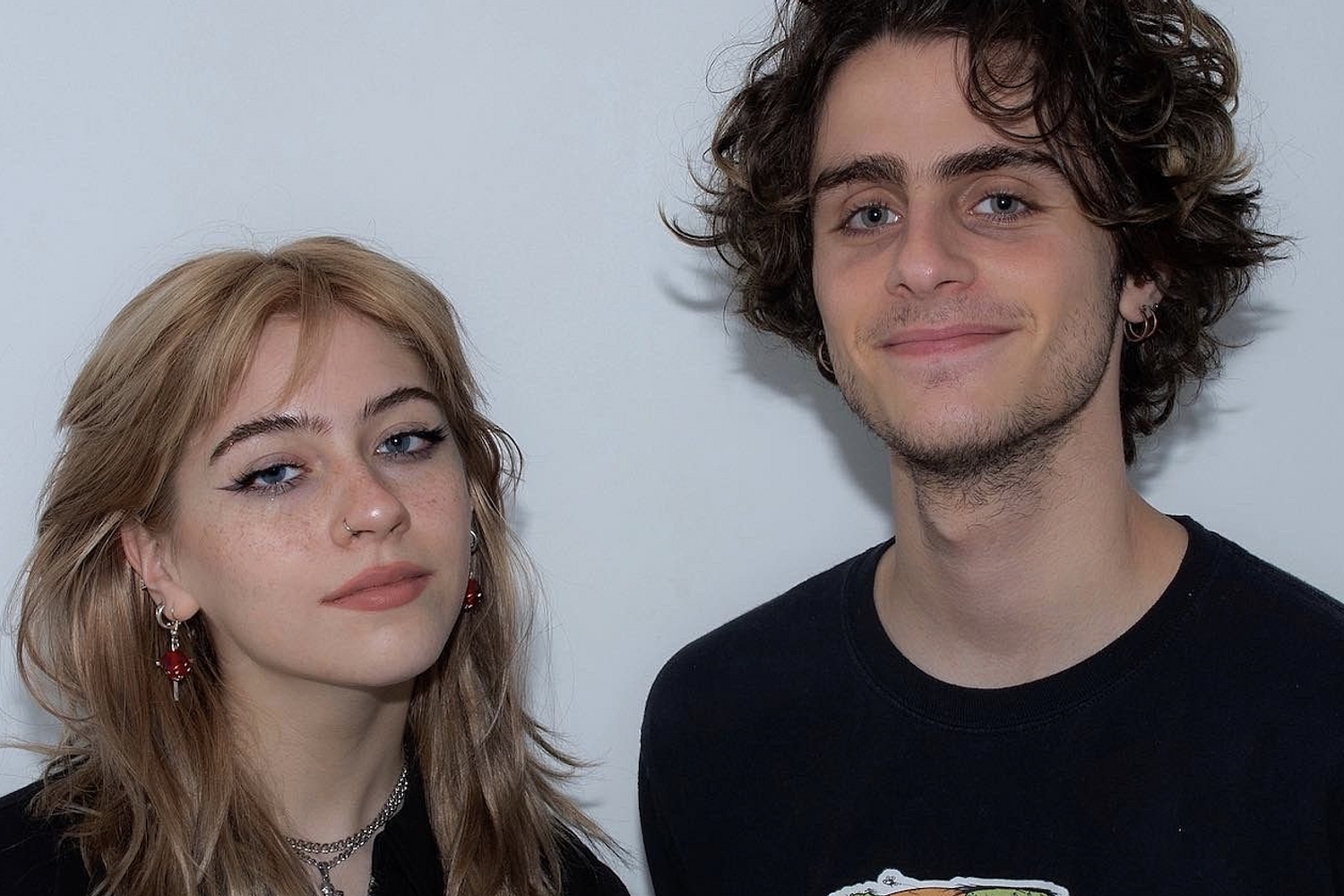 Made up of teenage duo Olivia Osby and Avsha Weinberg, Atlanta newbies Lowertown have unveiled their newest track 'Best Person You Know', their first having signed to Dirty Hit!
Speaking about the track, the pair say, "The lyrics for 'Best Person You Know' were inspired by a friend I once had who had no idea what he wanted in life. He ended up living without any direction or specific purpose to his actions, and he hated himself for it. My friend ended up acting carelessly and began doing things that were dangerous to himself and others furthering his own self-hatred. This song was written to emphasize the importance of living with direction and purpose and what happens you start to give that up. The structure of the song was written as a reflection of the emotions one experiences while maintaining a friendship with a toxic person; It represents the conflicting emotions and how quickly things change."
"This video was a passion project of ours we'd been planning to do for over a year, but it also ended up being one of the most grueling and intensive projects we've worked on to date," they add. "We took over a month to film and we shot it all on super eight film. It was our first time plus our directors first time shooting with film and it was extremely nerve-racking but thrilling. We expected most of the takes would need to be reshot. We went through many different scenes in the muggy, disgusting Georgia weather, and because we were using the film we had to trust that everything would translate without being able to check. We had to do a lot of blocking in one take and neither of us have experience on camera. In addition, Olivia decided to wear crazy fall platforms in half the scenes so we had to make sure she didn't twist her ankles. We wanted this video to be up to the viewers interpretation, and although many scenes seem gruesome, we wanted there to be a warm, nostalgic, but also a somewhat manic, nightmarish feeling to the video. The filming process was very small, with just us and a friend working on it, but as a result, it has a very homemade feel."
Check it out below!
Read More
Featuring James Blake, Romy, Marika Hackman, yeule and more.