Watch
Pigs Pigs Pigs Pigs Pigs Pigs Pigs share creepy AF 'Rubbernecker' video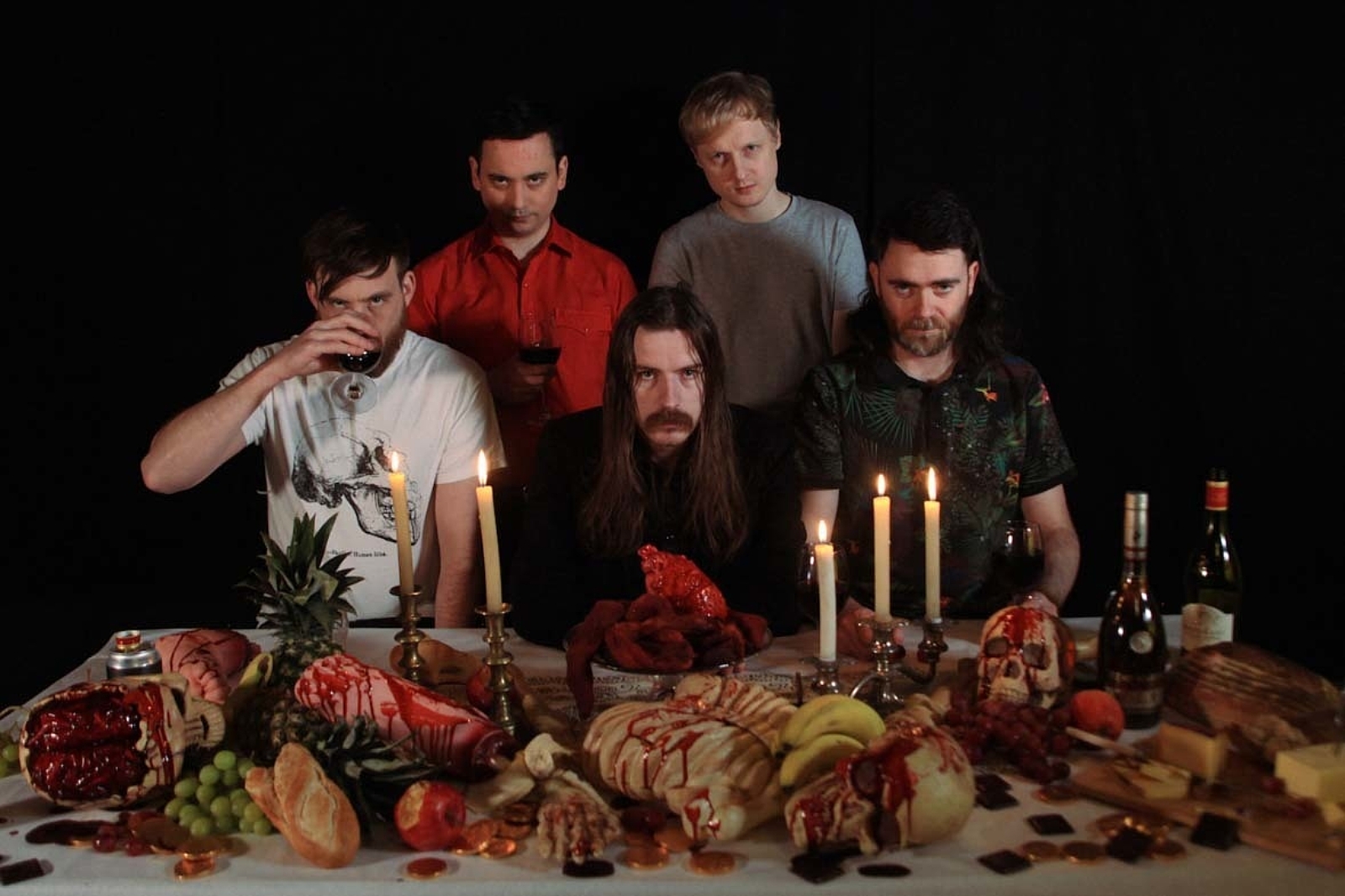 It's the latest visual from their upcoming new album 'Viscerals'.
Ready not to sleep tonight? Pigs Pigs Pigs Pigs Pigs Pigs Pigs have just unveiled their brand new vid for 'Rubbernecker' - the latest glimpse into their upcoming record 'Viscerals' set for release on 3rd April - and it's ripe with claymation nightmare fuel.
"The lyrics of 'Rubbernecker' explore feelings of desperation and eroding senses of community in a world that's seemingly gone completely mad," says singer Matt Baty. "The central character is the clown, who attempts to detach himself from the world he observes as chaotic and unruly. The more he isolates himself, the more he yearns for kinship but the ever growing forces that reinforce his terror of the outside keep him rooted in his confinement. It's a sad song really."
Director Rafael Bonilla, Jr. adds, "The video is about the band being trapped in limbo and forced to perform in a circus for the dead kids that reside there. They are watched over by a clown that kills them off one by one, kind of like a slasher film, which entertains the kids more than the circus acts. A lot of the imagery in the video is inspired by the painting 'The Harrowing of Hell' by Hieronymous Bosch."
Check it out below.
See Pigsx7 live at the following dates.
APRIL
03 - Star and Shadow Cinema, Newcastle upon Tyne - SOLD OUT
04 - Star and Shadow Cinema, Newcastle upon Tyne - SOLD OUT
16 - Gorilla - Manchester - SOLD OUT
17 - The Mill - Birmingham
18 - Thekla - Bristol - SOLD OUT
24 - Stylus - Leeds
25 - St Luke's - Glasgow - SOLD OUT
29 - Rescue Rooms - Nottingham - SOLD OUT
30 - Electric Ballroom - London
MAY
01 - Concorde 2 - Brighton - SOLD OUT
03 - Desertfest - Berlin
05 - AB Club - Brussels
06 - La Boule Noir - Paris
07 - Aeronef - Lille
08 - Paradiso - Amsterdam
JULY
09 - 11 - Pohoda Festival - Trenčín, Slovakia
31 - Truck Festival - Oxfordshire, UK
AUGUST
01 - Kendall Calling Festival - UK
29 - Fuzz Club Festival - Netherlands
NOVEMBER
12 - Leadmill - Sheffield
13 - Komedia - Bath
14 - Swansea Sin City
19 - Waterfront - Norwich
20 - Engine Rooms - Southampton
21 - O2 Academy - Leicester
25 - Invisible Wind Factory - Liverpool
26 - Empire - Belfast
27 - Dolan's - Limerick
28 - Whelan's - Dublin
DECEMBER
03 - The Lemon Tree - Aberdeen
04 - Summerhall - Edinburgh
05 - Northumbria University - Newcastle
Read More